Here's What Dylan And Cole Sprouse Studied In School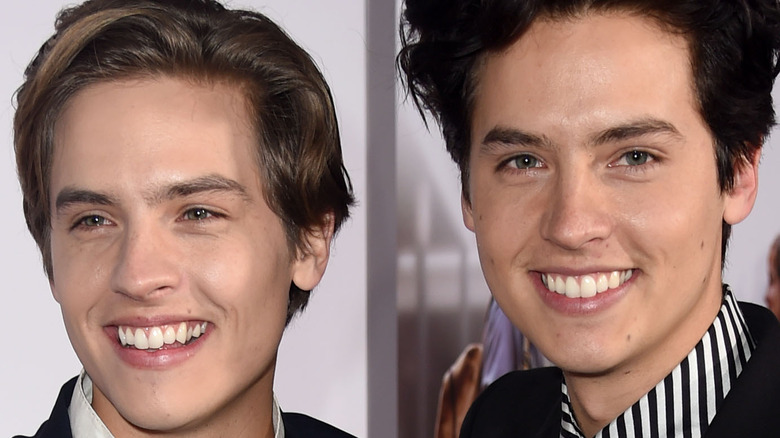 Kevin Winter/Getty Images
Dylan and Cole Sprouse have been in the spotlight for over 20 years now, with the adorable twins making their screen debut at 8 months old in the ABC series "Grace Under Fire" (per Life and Style). Though they were too young to remember their time on set, the two do recall starring in Adam Sandler's 1999 hit "Big Daddy," where they jointly played the role of Julian. The famous duo capitalized on this stardom and starred in the Disney Channel series "The Suite Life of Zack and Cody" from 2005 to 2008, which branched into a spin-off series called "The Suite Life on Deck" that ran until 2011 (via IMDb).
The Sprouse twins went on an acting hiatus following the conclusion of the latter show and decided to do what most kids do when they turn 18 years old: They enrolled in college! Both brothers attended New York University — more specifically, the Gallatin School of Individualized Study, per Marie Claire. You might be surprised to learn what Dylan and Cole studied in school though, as the twins went about higher education in a very different way than they did Hollywood.
Dylan and Cole Sprouse majored in separate subjects at NYU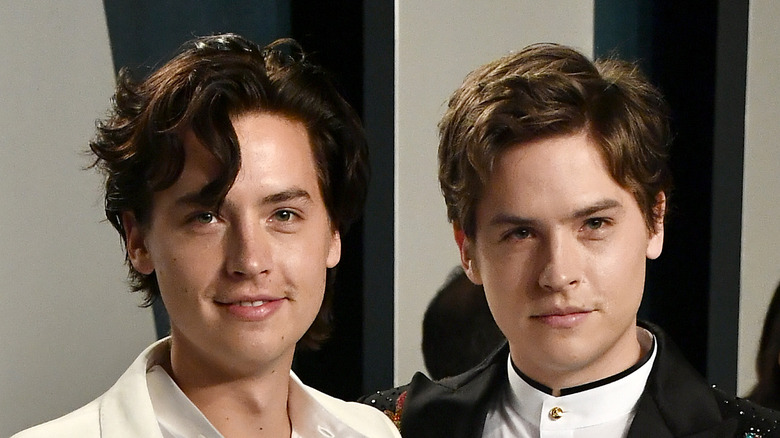 Frazer Harrison/Getty Images
Even though Dylan and Cole Sprouse were used to doing everything together, they decided to study different majors after being accepted to the Gallatin School of Individualized Study at NYU. The program allows students to design their own major, which is something the Sprouse twins were looking forward to during their break from acting. Cole majored in archaeology and Dylan majored in video game design, as both brothers wanted to step away from the world of acting and performance for a while (via Teen Vogue).
During a 2015 interview with Teen Vogue following their graduation from NYU, Cole discussed their decision to focus on areas of study that weren't related to acting. "Dylan and I made the conscious decision to distance ourselves from the industry quite a bit," he said. "And we went to an educational institution; a very prestigious institution." Dylan added, "The one thing I knew for sure about myself is I didn't want to study acting. It was something we had done and something that we don't really need to train all that much more for."
Dylan and Cole Sprouse have taken different approaches to their post-college life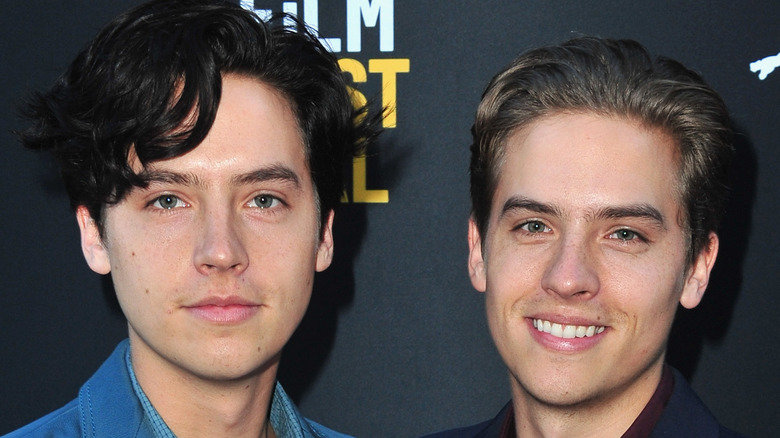 Jerod Harris/Getty Images
Apparently, the decision was a success, as Cole and Dylan Sprouse both graduated from the prestigious NYU with honors (per E!). Following their time at the university, Cole stepped back into the world of acting and joined the cast of Riverdale as fan-favorite character Jughead Jones. Cole also starred in the movie "Five Feet Apart" in 2019 alongside actress Haley Lu Richardson, and he's starred as Sam Walker in the television series "Borrasca" since 2020 (via IMDb).
Dylan, on the other hand, hasn't acted quite as much as his brother, as he's been focusing his efforts on other areas of interest since graduating from NYU. He recently starred in the movie "After We Collided," which was released in 2020, but he's largely stepped away from the spotlight and instead enjoys his day job of brewing his own mead (per PopSugar). The twins are definitely all grown up.