Ways Beauty Companies Are Secretly Scamming You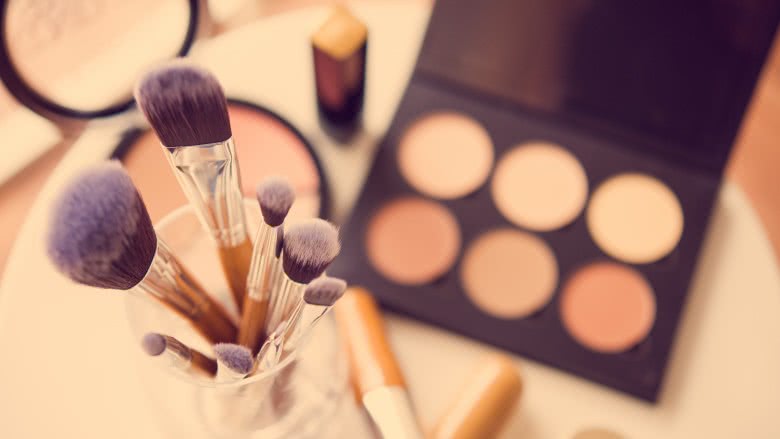 Shutterstock
Oh, the beauty industry. That eager friend who's always there, waiting for a chance to give us advice — in the cosmetics aisle at Target, in between the pages of the latest Cosmo, and pretty much everywhere else. And as much as the beauty industry has so many wonderful things to offer — I'm looking at you, Urban Decay Naked Eye Pallete — we can't blindly trust it.
"There are a lot of products out there that are not worth the money," Joy Chen, CEO of H2O+ Beauty, told me in an interview. The question is, how do we separate the useful products from those that are totally bogus? Here are eight beauty industry red flags to look out for, according to the experts.
Lash primer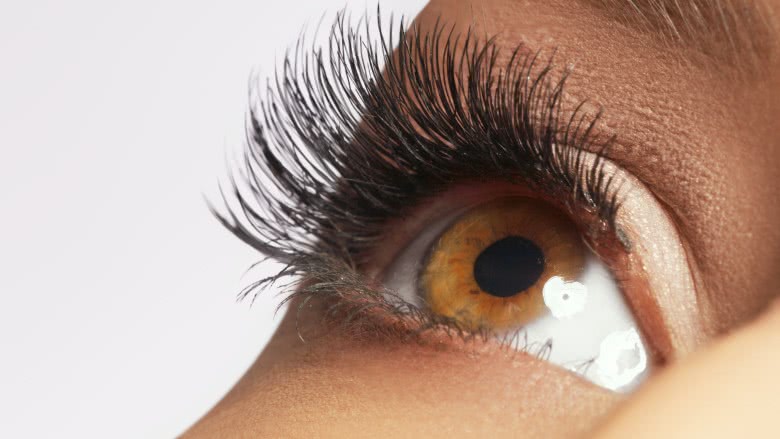 Shutterstock
What do celebs like Kim Kardashian, Lea Michele, and Kerry Washington have in common? Well, apart from being simply gorgeous, these ladies are all killing it in the lash department. To achieve a similar look of our own, many of us turn to mascara, lash extensions, and a slew of other products for assistance.
One thing you might want to skip, though, is lash primer — at least according to makeup artist and beauty blogger Hillary Kline. "Quite honestly, I have never had good luck with lash primers and don't really see a noticeable difference," she told me in an interview. "If you use just mascara and an eyelash curler, you should be good to go. A lash primer is just an unnecessary step."
Super expensive mascara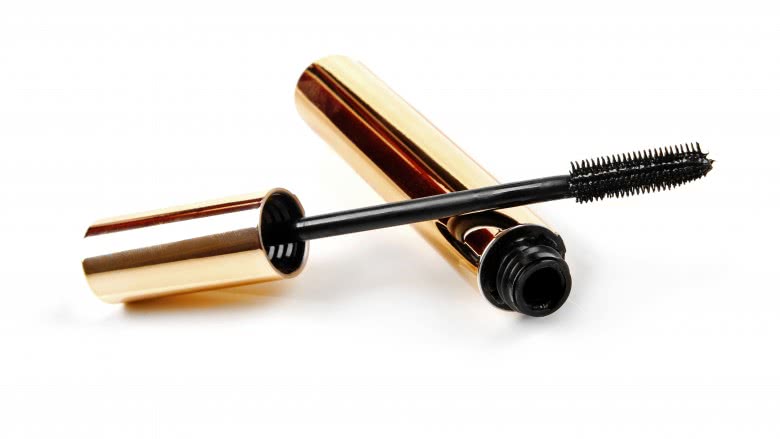 Shutterstock
While mascara may be the secret ingredient to achieving longer, fuller lashes — or at least ones that appear to be — Kline says you don't have to spend half of your paycheck on a tube of mascara to get results. "I feel as though the drugstore mascaras have great formula and are just as great as the ones you can find in the higher-end product section," she told me.
Anti-aging promises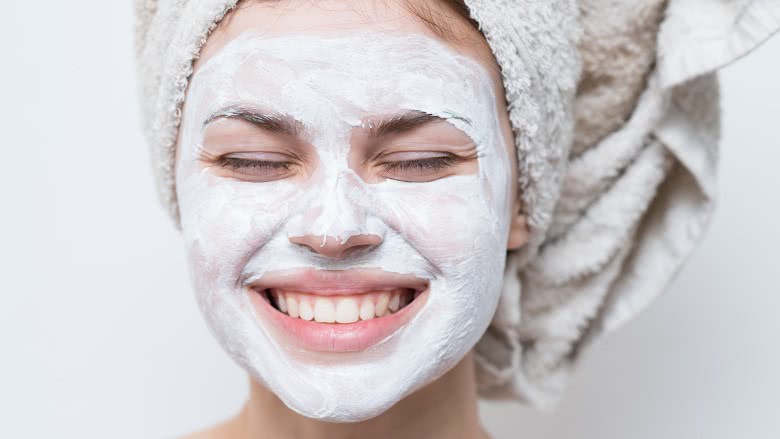 Shutterstock
We all want to look good. And after reaching a certain age, for many of us, looking good equates to looking younger. That's why so many women don't hesitate to drop major cash on any product that claims to be "anti-aging." In fact, according to 2015's Anti-aging Market – Global Industry Analysis, Size, Share, Growth, Trends and Forecast report, the anti-aging market is slated to be worth a staggering $191.7 billion by 2019.
What might be even more shocking, however, is that many products promising us a younger looking complexion might actually be totally bogus. "There are no wrinkle creams that are going to get rid of wrinkles," Bryan Barron, co-author of The Original Beauty Bible, said on the beauty website Paula's Choice (via Today).
Kline agrees. "It would be so nice to buy a facelift in a bottle, wouldn't it? If you want an anti-wrinkle cream, it has to have active ingredients," she told me. "Most claim that they are "anti-wrinkle" but more times than not, they are just fancy jars of moisturizer."
Oil-blotting sheets
Shutterstock
Living in sunny and very humid Miami, especially in the spring and summer months, I don't have to be outside for long before my skin is a bit "dewy" — and not in a sexy J. Lo kind of way. In an attempt to solve this problem, I excitedly bought a pack of oil-blotting sheets. Unfortunately, I ended up with a trash can full of oil-soaked sheets and an equally greasy face. Talk about a beauty fail.
Celebrity makeup artist, Christina Flach, who's also the CEO of Pretty Girl Makeup, told me that she isn't a big fan of oil-blotting sheets, either. "We all thought this was the most magical product to come on the market but it's just toilet seat covers chopped into tiny cute little squares that fit into our handbag," she told me. "No one wants oily skin when they are out and about. It's just as easy to pop into the powder room to get a toilet seat cover and blot our face."
Makeup remover cloths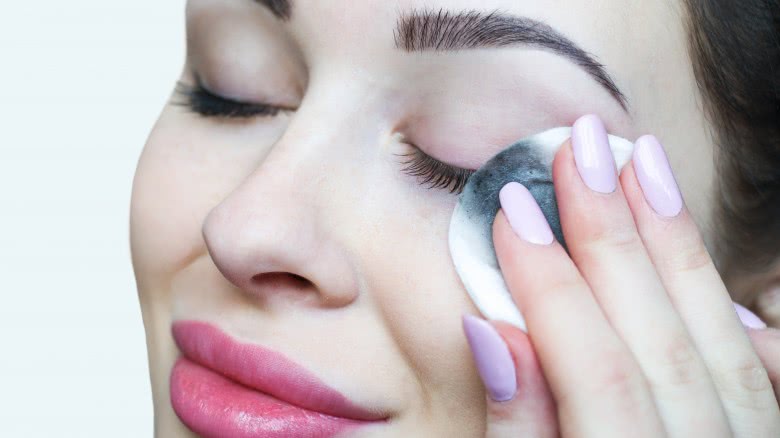 Shutterstock
Let's face it. Washing off makeup is one of the least enjoyable tasks that we ladies face, in a given day. The endless scrubbing, the eternal raccoon eyes...none of it is fun. The thought of anything that could help make this process less annoying brings a smile to my face.
Enter the famous makeup remover cloth. Worth it? Unfortunately, Flach says, no. "Another total waste of money," she told me. "Get a warm wet washcloth and use coconut oil, which I think is great for a million different reasons, to remove your makeup."
Flach says, not only is coconut oil effective at removing all the gunk from your face, it doubles as a natural moisturizer. "Lord knows what is on those wet makeup remover cloths."
Cellulite cream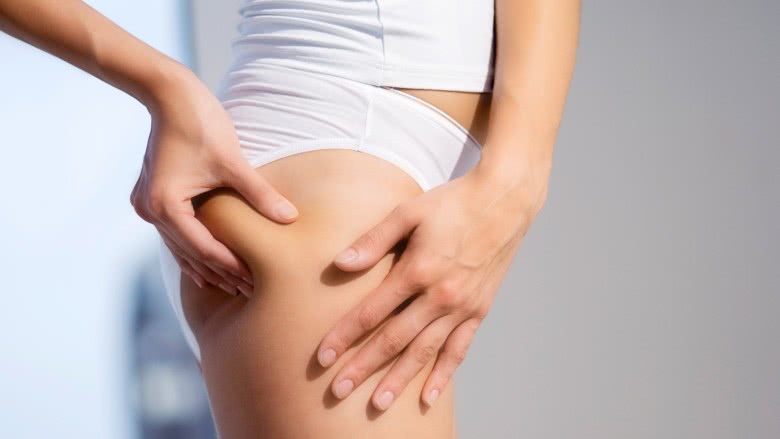 Shutterstock
Like wrinkles, cellulite is a dreaded enemy that most of us women deal with. Hopeful that those pesky thigh dimples will meet their demise, we endlessly try different solutions, from laser treatments to creams. Unfortunately, there is no quick fix.
"My darling, there is no quick way to get rid of cellulite other than exercise and a healthy diet," Flach said. "It's criminal that there are incredibly expensive creams promising you the world. There are no shortcuts or easy ways to be thin, other than discipline and hard work."
Lip exfoliator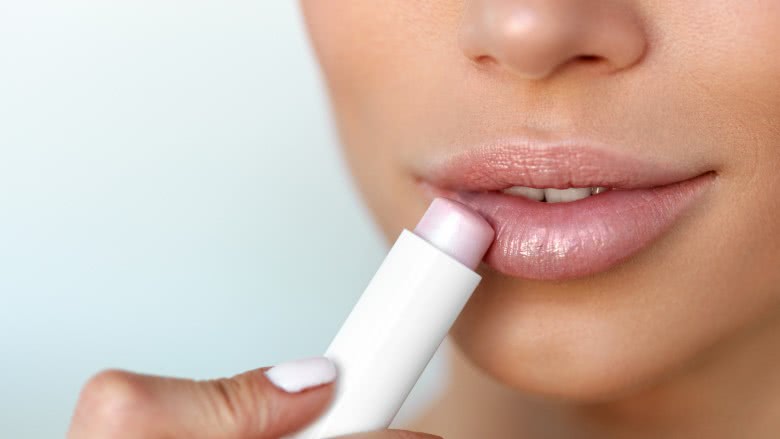 Shutterstock
While there may be products out there that do help keep your lips moisturized, Flach says DIY lip exfoliators can work just as well. "If you want to save money, you can make your own lip exfoliator using some coconut oil mixed with a tablespoon of brown sugar for instantly moist and gorgeous lips," she said. "If you have chapped lips, you need to drink more water. Chapped lips are one of the first signs of dehydration."
Standard body lotion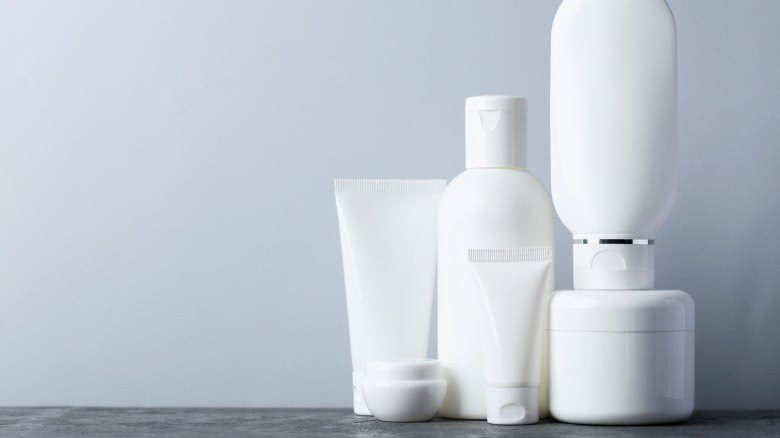 Shutterstock
I love me some fancy-scented creams. From sweet coconut, to a delicious floral number, there isn't any body lotion I won't try at least once. The problem is, I hardly ever use creams more than once because they usually wreak havoc on my skin. Apparently, I'm not alone.
"These can be drying out your skin instead of helping to soften and moisturize," Rachel Delia, co-founder of Flask Natural Products, told me in an interview. "The first ingredient in many common body lotions is water, which is known to dry out skin. This is often the reason we apply lotion after a shower. Other top ingredients include alcohols, which further dry and irritate skin." Instead of using water and alcohol-based soaps, Delia suggests pure coconut oil or cocoa butter, both which are natural moisturizers derived from plants.
Less is more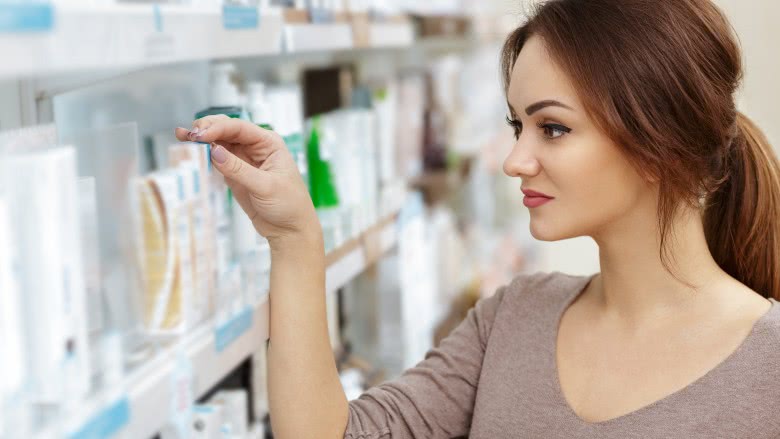 Shutterstock
When it comes to getting the most out of your beauty products, the experts suggest that less is more. "Generally, you should seek out products with a shorter list of ingredients. Even if you're not always sure which additives are unnecessary (and potentially harmful), selecting for fewer additives overall is a step in the right direction," said H2O+ Beauty's Chen. "Additionally, basic ingredients, such as water or plant extracts, are much less likely to irritate your skin — they can even add to the effectiveness of a product."
Chen also says that while some products are worth the splurge, you should do your research. "You should prioritize products that have been clinically tested, to ensure that they'll be effective," she said. "Preventative products are also worth splurging on. For example, it's always better to delay aging rather than try to reverse changes that have already happened."
Flach agrees, saying, "Beauty products to splurge on, are products that you've done your research on. Get to know the brand, the product, and its credibility. Read reviews and do your homework before you pay too much money for a basic product."