Mayim Bialik Shares Her Thoughts After Being Named Temporary Host Of Jeopardy!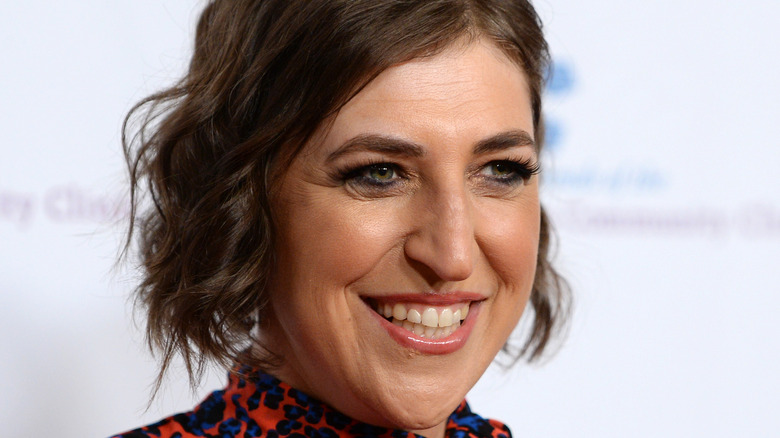 Amanda Edwards/Getty Images
"Blossom" star and "The Big Bang Theory" favorite Mayim Bialik will be taking over as the temporary host of "Jeopardy!" starting this week (via The New York Times). Bialik's run as week-night host comes after Mike Richards, the executive producer of the quiz show and newly minted host, left the show after a litany of calls for him to step down after the resurfacing of sexist and offensive comments, and reports of sexist behavior from his time on "The Price is Right." Richards, who remains the show's executive producer, was chosen by Sony as the original successor to 37-year host Alex Trebek, who died last year after a battle with pancreatic cancer.
While Bialik will host this week's tapings of "Jeopardy!" Sony has already said that they are resuming their former search for a permanent replacement for Trebek. In a statement issued on Monday, they said, "As we move forward with production, on this season of 'Jeopardy!,' additional guest hosts will be announced." 
Mayim Bialik is 'thrilled' to be back in the host's seat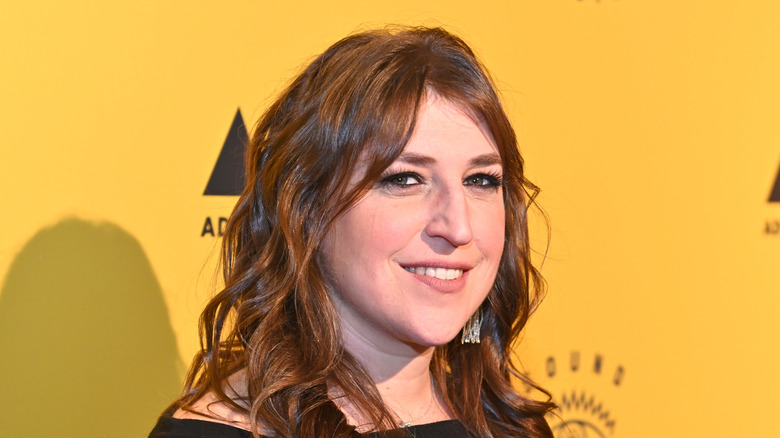 Scott Dudelson/Getty Images
In a tweet posted on Monday night, Mayim Bialik shared a screenshot of The New York Times article announcing her turn as host with the caption, "Happy to be of service to my 'Jeopardy!' family. There's no place I'd rather be!" While Bialik was already slated to host prime-time specials and spin-offs, sources told TMZ that Sony has an interest in making the sitcom star the permanent daily host. According to CNN, earlier this month Bialik said of her part time host role, "I couldn't be more thrilled to join the 'Jeopardy!' family. What started out as a 15-year-old repeating rumor that I should guest host the show has turned into one of the most exciting and surreal opportunities of my life!"
The source said that "Jeopardy!" executives are doing everything in their power to accommodate Bialik's filming schedule for her FOX sitcom, "Call me Kat." They have allegedly even offered the possibility of filming on weekends in order to secure Bialik as permanent host. Sony chairman Ravi Ahuja said that Bialik, "Has a wonderful energy, an innate sense of the game, and authentic curiosity that naturally represents the Jeopardy! Brand," (via CBS).