Why Hugh Jackman's Mother Abandoned His Family When He Was A Child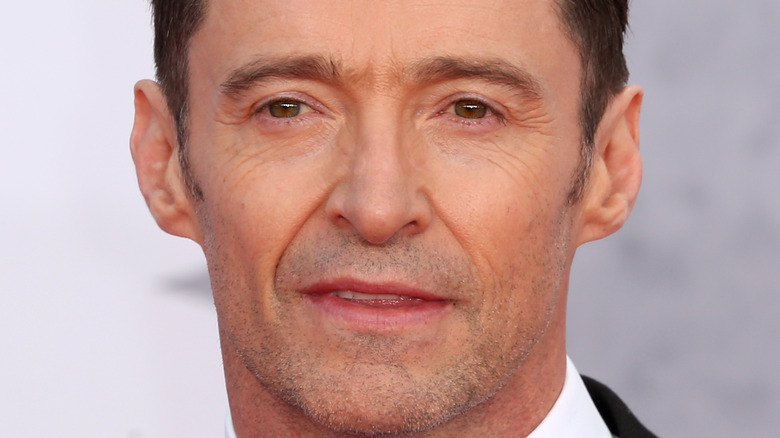 Cubankite/Shutterstock
Hugh Jackman may seem like he has the perfect life, being one of the most sought-after actors in the entertainment industry and whatnot. However, Jackman's childhood was riddled with uncertainty, tragedy, and loss, as his mother, Grace McNeil (née Greenwood), abandoned Jackman, his siblings, and his father when he was just 8 years old.
"I can remember the morning she left, it's weird the things you pick up. I remember her being in a towel around her head and saying goodbye, must have been the way she said goodbye," Jackman recalled during an interview with Australia's "60 Minutes" in 2012 (via Newsweek). "As I went off to school, when I came back, there was no one there in the house. The next day there was a telegram from England. Mum was there. And then that was it. I don't think she thought for a second it would be forever."
Jackman's mother leaving hit Jackman hard. The actor recalled his father's daily prayers that she would return to the family, and it's clear that the incident traumatized not just the kids, but his dad, too. 
Here's why Hugh Jackman's mom left his family when he was a young boy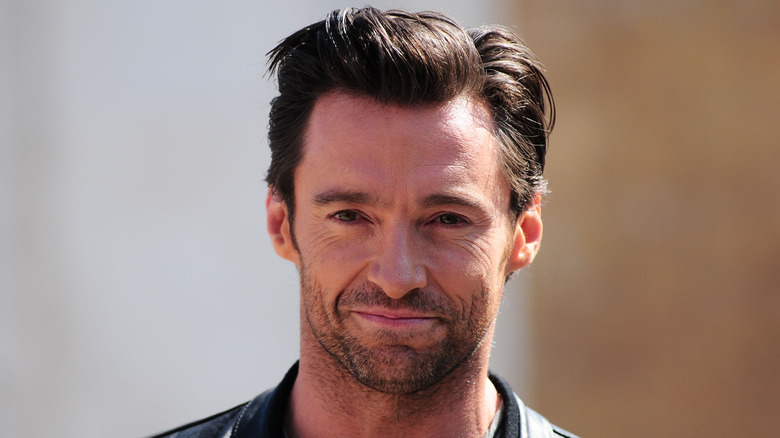 lucacavallari/Shutterstock
Just because Hugh Jackman had a traumatic childhood due to his mom abandoning their family without saying goodbye, that doesn't mean he's held a grudge against his mother all this time. In fact, Jackman once opened up about his childhood with The Australia Women's Weekly, telling the outlet that he "never felt that my mum didn't love me" (via the Daily Mail).
He explained that, in the years since, he's spoken to his mother about what she was going through and learned something heartbreaking about what happened when she left the family. "She was in hospital after I was born suffering from postnatal depression," he explained. "There wasn't a support network for her here."
While Jackman and his mother had their issues in the past, the "Les Miserables" actor put all of that behind him years ago and actually has a great relationship with his mom today. "As I grew older I gained an understanding of why mum did leave," he told The Sun in an exclusive interview in 2011, adding that the two "have definitely made our peace."
An Instagram pic of Hugh Jackman with his mom sent social media into a frenzy
These days, Hugh Jackman and his once-estranged mother seem pretty tight — and he's got the pics to prove it. On August 23, the actor sent his social media followers into an absolute tizzy after he posted a photo of himself and his mom on Instagram, simply captioning the sweet snap, "Mum." As of this publishing, the rare picture of the two amassed over half a million "likes" from fans across the globe showing their support for the "Logan" actor.
"Such a lovely photo! Long may you both remain smiling!" one Instagram user commented, while another added, "Aww what a gorgeous photo. Hoping you're both keeping well and I'm glad you got to see her and spend time together." Another social media user added to the plethora of positive comments about Jackman and his mom, writing, "Oh I'm so happy that you got to see your mum. It's been a long time to wait. Grace is looking well [heart]."