What We Know About Serena Williams Pulling Out Of The US Open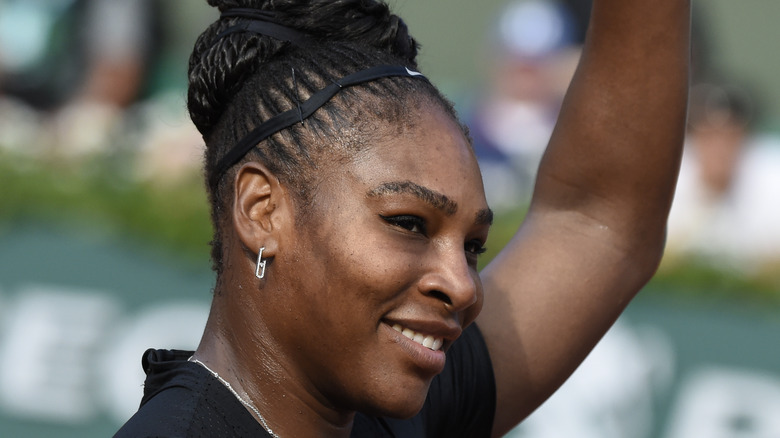 Dana Gardner/Shutterstock
With the U.S. Open almost underway at the Billie Jean King National Tennis Center in Flushing, NY, one of tennis' biggest stars is bowing out of the annual competition. Serena Williams just announced she would not be playing because of medical reasons, despite the fact that taking to the court to end the summer as she has so many times before is what she wanted.
Williams suffered an injury at Wimbledon, the British tennis tournament that often signals the start of summer for tennis aficionados, back in June. She was in the first set of the initial round of matches playing against Aliaksandra Sasnovich when she tore her hamstring and tearfully shook her opponent's hand as she left the court (via The New York Times). She's been working hard to recover ever since and expected to be well enough to play the U.S. Open, but it wasn't meant to be.
Serena Williams is taking medical advice to heart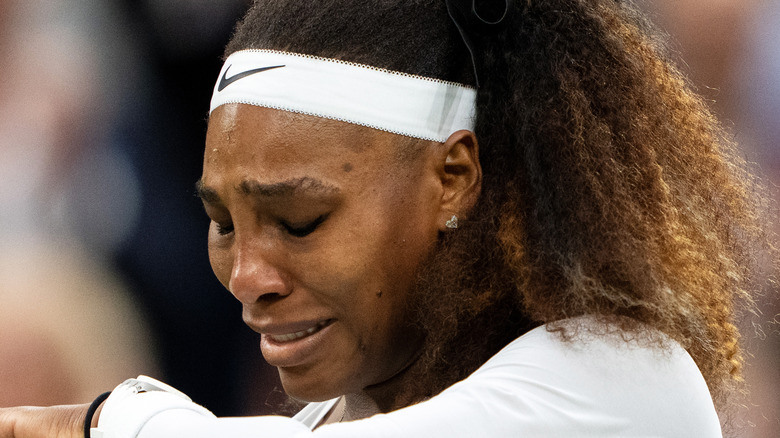 Pool/Getty Images
Serena Williams took to Instagram on the morning of August 25 to announce her plans not to play and thank fans for their kindness.
"After careful consideration and following the advice of my doctors and medical team, I have decided to withdraw from the US Open to allow my body to heal completely from a torn hamstring," Williams wrote. "New York is one of the most exciting cities in the world and one of my favorite places to play — I'll miss seeing the fans but will be cheering everyone on from afar. Thank you for your continued support and love. I'll see you soon."
According to The New York Times, Williams had also intended to play Western and Southern Open in Ohio but didn't as she tried to give her body more time to recover in time for the U.S Open.
The 39-year-old Williams, who has been thrilling fans on the court for two decades after becoming a tennis sensation in her teens, last bowed out of the U.S. Open in 2017 after the birth of her daughter, Olympia.