Did Princess Diana Really Want To Move Here With William And Harry?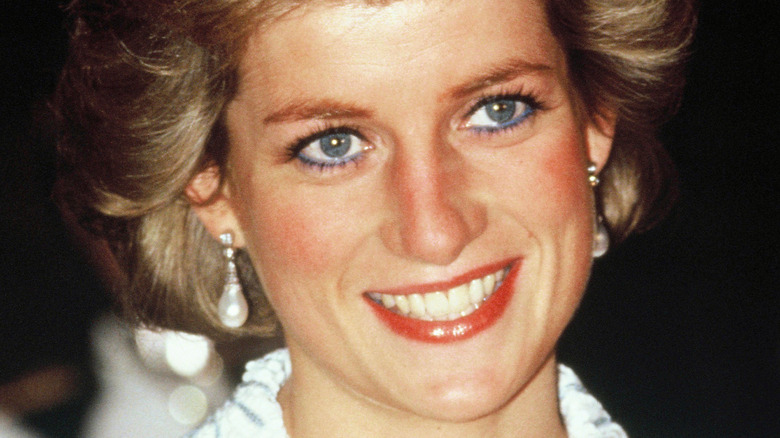 Georges De Keerle/Getty Images
We may receive a commission on purchases made from links.
Newsweek reports that Princess Diana spoke to friends and family members about her dream of moving to America just so she could avoid the relentless paparazzi. Princess Diana's former butler, Paul Burrell, states in an interview with "Good Morning Britain" (via YouTube) that the princess was looking to leave the U.K., and if she was alive today, she would be so proud and supportive of Prince Harry and Meghan Markle's decision to do the same.
After a four-year separation, Princess Diana finally divorced Prince Charles in 1996, leaving her free to move wherever she chose. Burrell stated in a 2006 interview with "Good Morning America" that the Princess of Wales was planning to buy Julie Andrews' former house in Malibu, and recalls her saying, "This is our new life, just won't it be great, think of the lifestyle, the boys — nobody's judgmental here in America, you don't have the class system, you don't have the establishment" (via Newsweek).
Sources report Princess Diana's desire to move to America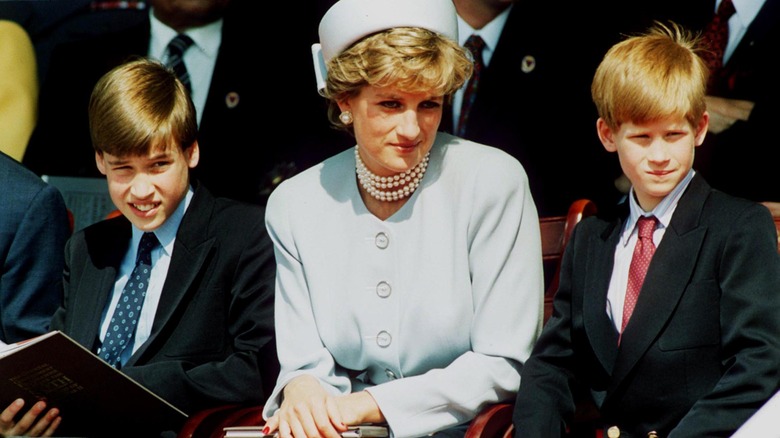 Anwar Hussein/Getty Images
In the book, "A Royal Duty," written by Paul Burrell, the former butler claims that the princess believed that her sons, Prince Harry and Prince William, would be happier and live a better life in California (via ABC News). Burrell has written multiple books with the details of Princess Diana's private life, including her personal letters, and these books have caused a great deal of controversy. Newsweek states that Prince William and Prince Harry have called these books a betrayal and have shared that they are "deeply painful." While Burrell may be the center of royal scandals, he is not the only person to reveal Diana's desire to move to America.
Lady Sarah McCorquodale, Princess Diana's sister, is reported to have told authorities during the investigation of Diana's death, "As for any other future plans, Diana had talked about living in America or France but these were just options. She had seen our brother, Charles [Spencer], escape abroad from the paparazzi and this appealed to her" (via Newsweek).
Moreover, a close friend of the Princess of Wales, Lucia Flecha de Lima, reportedly told police, "She talked of future plans but was confused about her future. Sometimes she said she would love to move to America." Princess Diana was 36 years old when she was killed in 1997, after a high-speed chase with the paparazzi resulted in a fatal car crash (via Reader's Digest).