The Shoes Madelyn Cline Is Currently Living In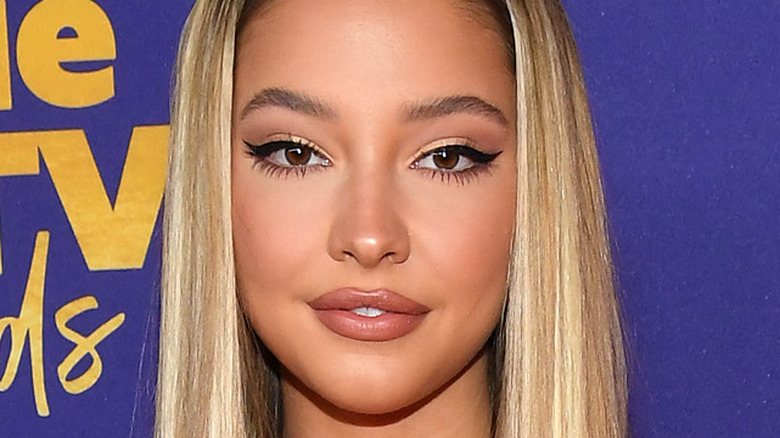 Kevin Mazur/2021 Mtv Movie And Tv Awards/Getty Images
Charleston native Madelyn Cline has had a whirlwind year since her wildly popular Netflix show "Outer Banks" premiered back in April 2020. The show instantly propelled Cline to stardom, along with her on- and off-screen boyfriend, Chase Stokes, and the young actress has been taking these monumental changes in stride. The 23-year-old credits her portrayal of Sarah Cameron as something that has helped her deal with her own personal insecurities. "It was cathartic because it was a way of exploring those insecurities and it's almost like I was giving advice to myself and telling myself that it's okay to feel these things," Cline told V Magazine.
It's refreshing to see a celebrity discuss how tough it is to deal with these issues, especially someone like Cline, who has people clamoring to find out more about her beauty routine and favorite clothing choices to hopefully emulate her style. The sun-kissed star has been open about sharing these things as well, which makes it even easier for fans to find a piece of themselves in the fashion world she's created.
Whether she's walking through Los Angeles in her free time or running from bad guys on "Outer Banks," she perfectly masters the right blend of style and comfort. Cline swears by these shoes that she's currently living in, and if you grab yourself a pair, you'll feel confident in no time, too.
Madelyn Cline is currently living in these shoes by Vans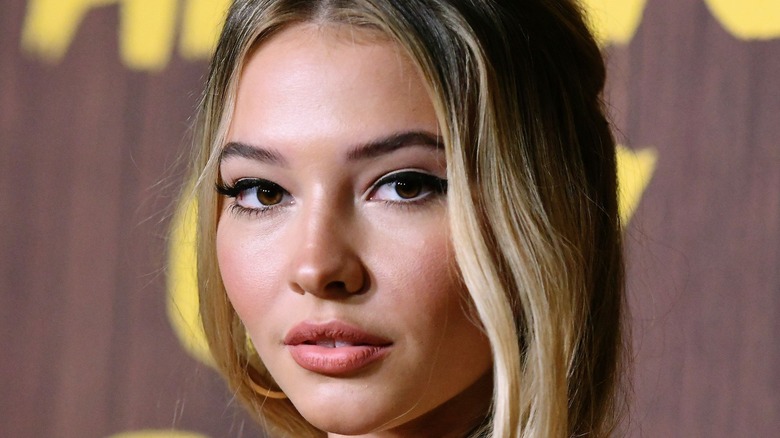 Charley Gallay/Getty Images
One of the most talked-about aspects of "Outer Banks" is the casually cool wardrobe worn by the cast. Volcom even produced its own line of OBX-inspired ensembles, and Madelyn Cline has shared the items that helped transform her from Kook princess to Pogue member with ease. Cline spoke with Glamour about how she creates her signature bronzed glow and where she gets her favorite bathing suits, and she highlighted this amazing pair of shoes that suit her personal fashion sense — but we think Sarah Cameron would love them, too.
"Currently, my classic checkered black-and-white Vans," Cline told Glamour. "They're the high-top ones with the little platform. I'm really loving patterns recently. That's a new development for me." The Vans Filmore High-Top Sneaker, featuring a checkerboard design and a vulcanized rubber sole, is street-style cool, making this style the perfect thing to throw on for a day at the beach or a night out with friends. Or, in the case of the OBX gang, to look for buried treasure.