Donald Trump Encouraged This Star To Run For Senate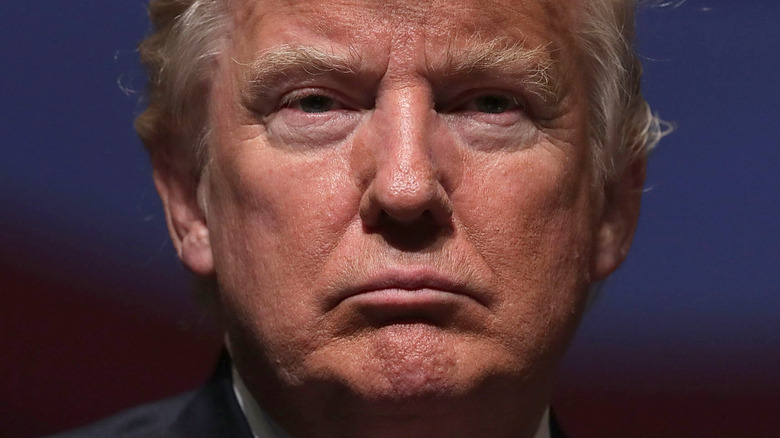 Alex Wong/Getty Images
Former NFL star Herschel Walker has announced that he plans to run for Senate as a Republican in Georgia. According to NBC News, Walker's Team Herschel Inc. was officially established as a campaign committee on Tuesday, August 24, with the Federal Election Commission and is now permitted to begin raising funds for a 2022 Senate campaign. Walker plans to take the seat previously won by the Democrat Sen. Raphael Warnock, who stormed to victory in a special election in early 2021 and helped the Democrats earn control of the chamber where Vice President Kamala Harris has the tie-breaking vote.
Speaking to the The Atlanta Journal-Constitution, Walker explained that he believes the United States is "at a crossroads" and he "can't sit on the sidelines anymore."
"In the United States Senate, I will stand up for conservative values and get our country moving in the right direction. It is time to have leaders in Washington who will fight to protect the American Dream for everybody," he told the publication. 
What did Donald Trump say about Herschel Walker's Senate run?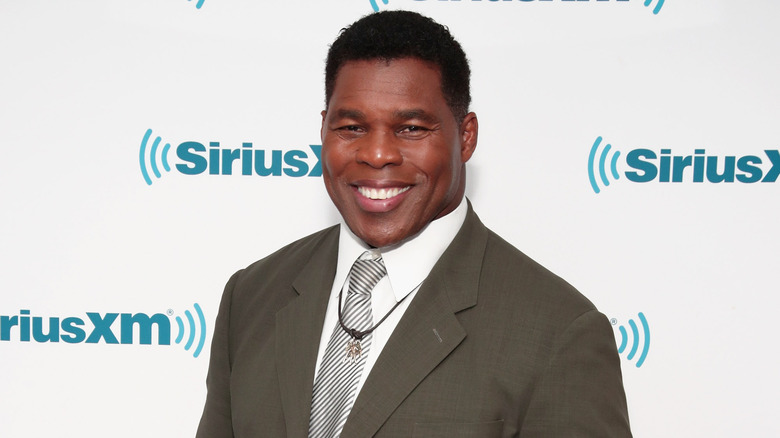 Cindy Ord/Getty Images
According to NBC News, Herschel Walker has a long history with former U.S. President Donald Trump, having played for the Trump-owned United States Football League team in the 1980s prior to his career in the NFL. 
As CBS News reported, Trump has also been a vocal supporter of Walker's political aspirations, and in an email back in March 2021, Trump revealed that he would love to see the former NFL star run for the U.S. Senate. 
"Wouldn't it be fantastic if the legendary Herschel Walker ran for the United States Senate in Georgia?" Trump wrote in the email, which has become his preferred method of communication since being banned from major social media sites, including Facebook on Twitter. "He would be unstoppable, just like he was when he played for the Georgia Bulldogs, and in the NFL. He is also a GREAT person. Run Herschel, run!" he added (via WSB-TV).