Emma Watson's Secret To Preventing Ingrown Hairs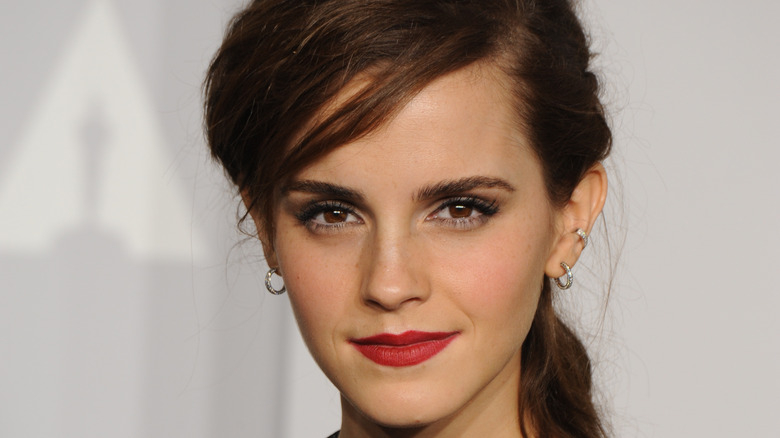 Featureflash Photo Agency/Shutterstock
Warm weather calls for beach days, pool parties, and river tubing, which means it also calls for bathing suits. Many of us choose to shave when we plan to don a swimsuit, and easily the most dreaded area of the body to shave is the bikini area. Not only is it prone to irritation and razor burn, but this irritation can also lead to something even more annoying and uncomfortable: ingrown hairs (via Healthline). An ingrown hair is essentially a hair that curled back on itself and began growing back into the skin, rather than continuing to grow outward away from the body. When this happens, your body responds to it like a foreign, invading object, causing inflammation, which can lead to itching, burning, pain, or even infection. 
Hair that grows around your bikini area is being coarser and more curly than hair on the rest of your body, making it more prone to causing ingrown hairs. Fortunately, there are ways to help prevent ingrown hairs from happening after you shave or wax your bikini line, and Emma Watson, everyone's favorite Harry Potter alum, has some advice for you on the subject.    
Emma Watson's solution to ingrown hairs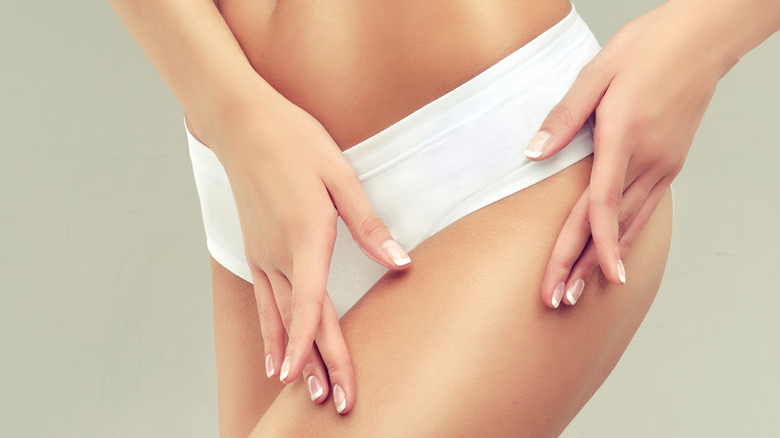 Sofia Zhuravetc/Shutterstock
In an interview in which she discussed several of her favorite beauty products and hacks, Emma Watson told Into The Gloss that she aims to use only organic and/or sustainable products from companies with responsible business practices. Where it comes to softening hair, including the hair down there, Watson says, " I use Fur Oil." She explained candidly, "I'll use that anywhere from the ends of my hair to my eyebrows to my pubic hair. It's an amazing all-purpose product."
On its website, the makers of this oil label their product this way: "Safe for your most sensitive areas and won't stain your silk. Specifically designed for pubic hair and skin, our signature blend of lightweight oils gently softens hair and clears pores for fewer ingrowns and healthier skin." To boot, the formula is free of phthalates, parabens, silicones, and artificial colors and fragrance. It is also Gluten free and vegan.