What Madonna Did Before She Was Famous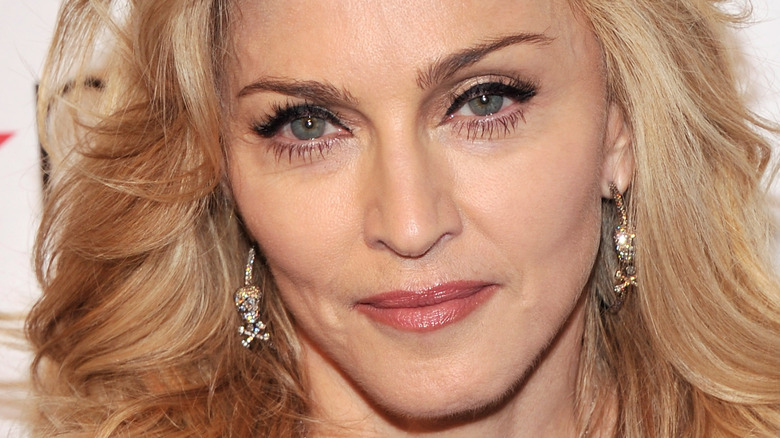 Stephen Lovekin/Getty Images
Truly the Queen of Pop, Madonna released her debut album nearly 40 years ago, and in the time since has become a bona-fide music legend. From earlier songs like "Holiday," "Like a Virgin," and "Lucky Star" to those from the last decade (who can forget the Nicki Minaj and M.I.A. collaboration "Give Me All Your Luvin"?) and of course everything in between (via AllMusic), and her fashion choices too, Madonna is a true pop culture behemoth.
As unbelievable as it might seem, however — particularly for younger fans who might not have even been born before Madonna was already an established pop favorite — the singer wasn't always making music, selling out arenas worldwide, and taking up the front cover of magazines everywhere. Like many people in the public eye who don't come from showbiz backgrounds, she worked other jobs before becoming famous. Here's what the girl from Bay City, Michigan (via mlive.com) did before she made it big. 
Madonna was fired from Dunkin' Donuts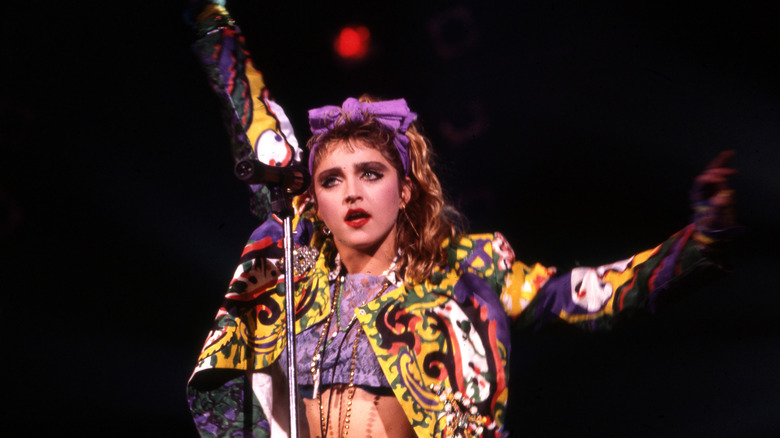 Icon And Image/Getty Images
Madonna might have been born and raised in Michigan, but moved to New York City in 1978 after dropping out of college — reportedly with just $35 to her name (via i-D) — and she didn't find it easy. While in the Big Apple, she got by through working at Dunkin' Donuts in Times Square. However, her Dunkin' Donuts career wasn't as successful as her music one, as she was fired for squirting jam onto customers (via Heart).
However, she also studied dance under iconic modern dance pioneer Martha Graham at the time (via Vulture), and was eventually able to become a backup dancer for various artists, including French disco singer Patrick Hernandez (via 909originals). She formed the band Breakfast Club along with her then-boyfriend, Dan Gilroy, in 1979, and for a time was also a coat-check girl at the Russian Tea Room in Manhattan (via i-D). Just three years later, however, Madonna released her debut solo single "Everybody" (via Songfacts), and has since never looked back.