Why Piers Morgan Was Fired From The Mirror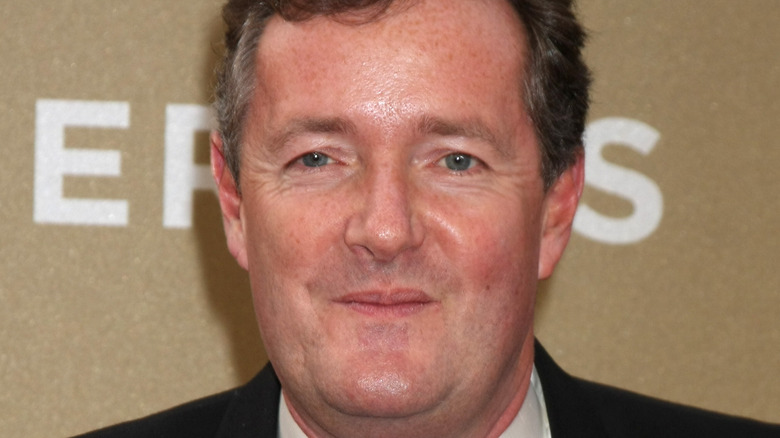 Kathy Hutchins/Shutterstock
Piers Morgan has certainly made a name for himself with a career embroiled in controversy. The former "Good Morning Britain" co-host seems to be in a storm of Twitter backlash from an international audience every single day — his most recent blunder being his on-air explosion criticizing Duchess of Sussex Meghan Markle, ultimately leading to his departure from his six year run on the morning television show (via BBC).
In an increasingly globalized world, it has been easy for American audiences to keep up with Morgan's career as a professional pot-stirrer — the ultra-conservative former-host even boasted a "close" friendship with former president Donald Trump (via Independent). Just how much is known about the controversial host's career before his time on "Good Morning Britain," his controversial opinions on the COVID-19 pandemic, and his one-sided feud with Markle though? Keep reading to find out the reason Piers Morgan was asked to leave his first major reporting role.
Piers Morgan was fired from the Daily Mirror over falsified photos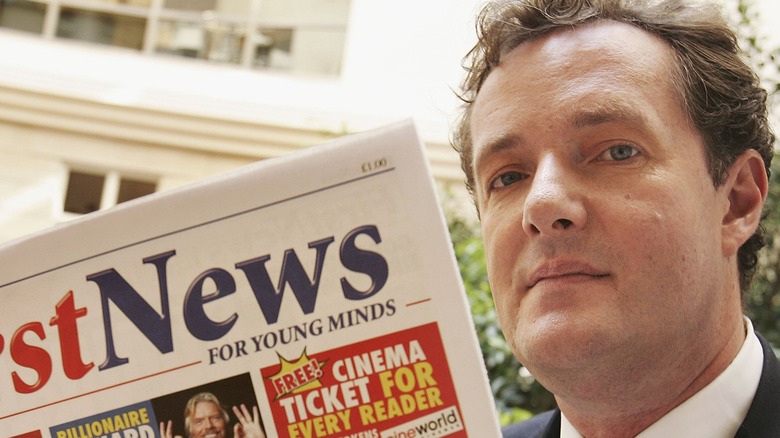 Peter Macdiarmid/Getty Images
Piers Morgan served as the editor of British tabloid, the Daily Mirror, for almost nine years before he was abruptly fired in 2004 (via The Guardian). Morgan was well respected by his staff during his time at the Daily Mirror, and the paper thrived under his leadership despite his sensationalism of the news and his penchant for controversial headlines, such as one in 1996 that read "Achtung! Surrender!" after an England vs Germany soccer game.
Morgan's firing in 2004 was due to him approving the front-page publication of falsified photos of British soldiers "torturing" an Iraqi prisoner. Morgan refused to take accountability for the mistake, despite a report from the British government saying the photos had been forged and taken in north-west England, saying, "If nobody knows the provenance of these photographs, why should we apologize?" Morgan was fired promptly, and insider witnesses allege that he was escorted out of the building by security and not allowed back upstairs to say anything to his staff.