How Lenny Kravitz Really Feels About Zoe Kravitz Working With His Ex Nicole Kidman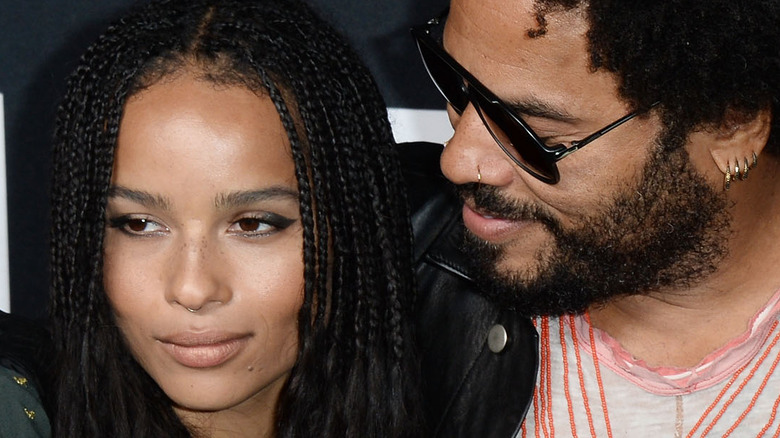 Matt Winkelmeyer/Getty Images
"Big Little Lies" first aired in 2017 and since its premiere, the television show has turned into a hit series. According to The Hollywood Reporter, in 2019 the series' second season was ranked as the second-highest on-air premiere audience for an HBO series ever. The Emmy Award-winning cast features Reese Witherspoon, Nicole Kidman, and Zoe Kravitz, who is the daughter of award-winning musician Lenny Kravitz and actor Lisa Bonnet.
In 2017, Kidman caused a stir when she revealed that she was briefly, secretly engaged to Lenny years prior. According to People, the former couple met when the rockstar was her landlord. The duo began dating in 2002, following Kidman's very public divorce from Tom Cruise. Although things didn't work between the Oscar-winning actor and the musician, Zoe was still excited to share the screen with such an icon, and there was apparently no bad blood between them. "I hadn't seen her in a long time before "Big Little Lies", but there was a point where we were all kind of living together," Zoe told The Edit (via People). "I was about 13, and she would take me to see movies; she was so nice to me."
Clearly, time has not altered Zoe's view of her father's former love, but how does Lenny feel about his daughter becoming co-stars with his ex?
Lenny Kravtiz called the situation "beautiful"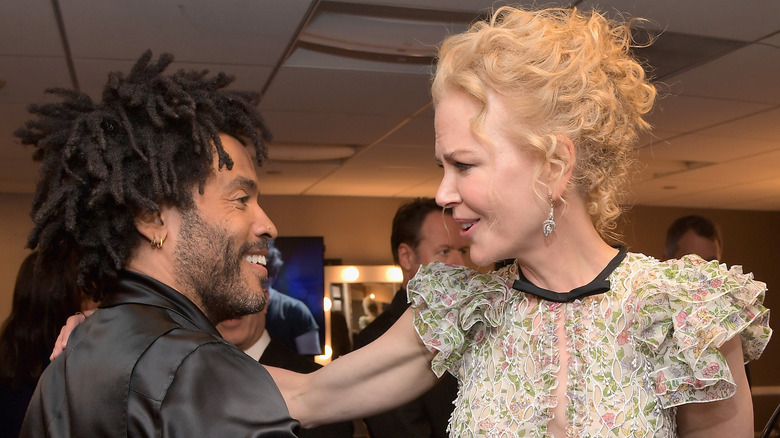 Charley Gallay/Getty Images
In an interview with "Watch What Happens Live with Andy Cohen", the four-time Grammy-winning musician Lenny Kravtiz opened up about his daughter Zoe Kravitz reconnecting with his ex-fiancee Nicole Kidman on the set of "Big Little Lies." "I thought it was very interesting that they ended up on the same show," Lenny told Cohen. "Zoe hadn't seen Nicole since she was younger, and so it was beautiful that they got to know each other as adults and make this great show together."  He quickly added, "Some things just don't work, but the wonderful thing is that we're all friends."
If you were hoping for some sort of drama, you won't find it here! W has even gone as far as to refer to the "Fly Away" singer as the "chillest ex" in Hollywood. The singer often speaks high praises about his former lovers and celebrates them moving on. Apparently, Kidman is pretty chill too; Kidman confessed her "love" for Lenny during an interview with The Edit (via People), referring to him as "a great guy." Clearly, neither member of this former couple holds hard feelings against the other.