Why A Recent Clip Of Prince Harry Comparing Himself To A Raindrop Has Twitter Seeing Red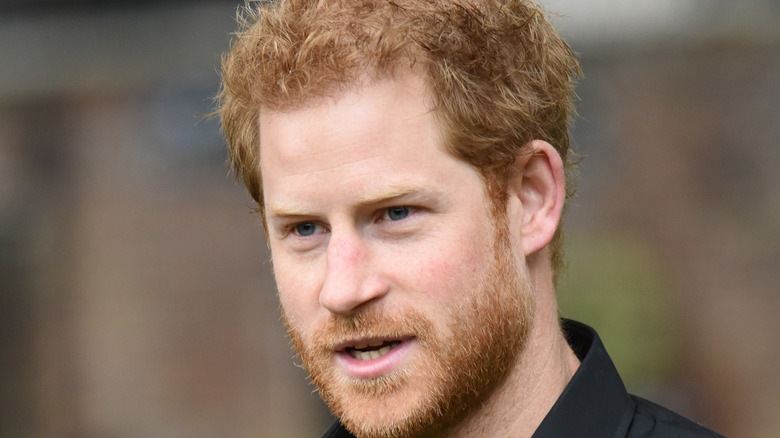 Bart Lenoir/Shutterstock
When Prince Harry spoke to the conservation-focused media group WaterBear Network in December of last year, he probably didn't think that his clip, in which he talks about "putting the do's behind the says" (via Instagram) in the context of climate change would see the light of day in the way that it has, but here we are. 
Days after Harry was caught boarding a Gulfstream private jet following a private charity polo match (via Honey), a portion of the interview has resurfaced and is making its rounds on social media. In the clip, Harry compares himself — and the human race — to precipitation, as he says: "Every single raindrop that falls from the sky relieves the parched ground. What if every single one of us was a raindrop, and if every single one of us cared — which we do — we have to care..." (via Twitter), much to Twitter's amusement. 
Veteran royal watcher Angela Levin, who shared the clip on Twitter, captioned the video, "I have to confess I've never wanted to be a raindrop."
Prince Harry's approval rating is in a free fall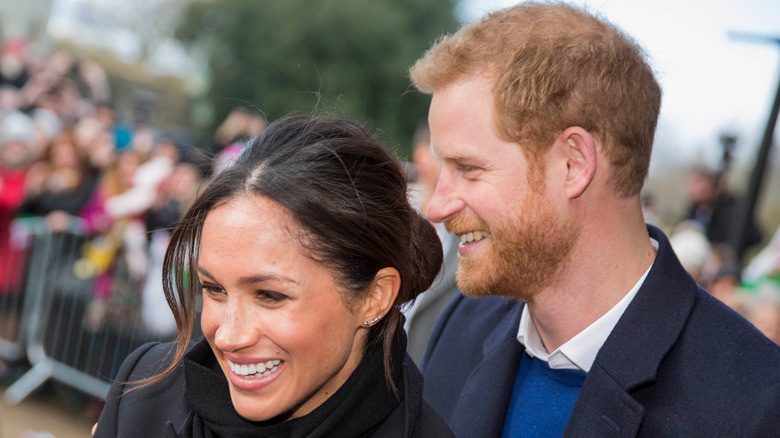 ComposedPix/Shutterstock
But it didn't stop there. Another royal expert, Robert Jobson, took to Twitter to share his thoughts about Harry's analogy, using just one word and its definition. "Twerp", Jobson tweeted, followed by: "(a silly or annoying person)." One Twitter user who also watched the clip asked: "Is he talking to himself in front of a mirror in one of his 16 bathrooms or on a private jet he loves to fly around on?" Another simply said: "I cringe everytime he opens his mouth and spouts his rubbish."
Incidents like the one which saw Harry use a friend's Gulfstream to travel from Colorado to California haven't done him — or his wife Meghan Markle — any favors in the eyes of the British public. The latest opinion polls show his U.K. approval rating down by 50 points in four years and in reporting the poll results, Newsweek said Harry's approval ratings took a dramatic plunge after he and Meghan left Britain to live in California. The Duchess of Sussex's approval rating currently sits at 32%.