Will The Delta Variant Cause Another Hand Sanitizer Shortage In 2021?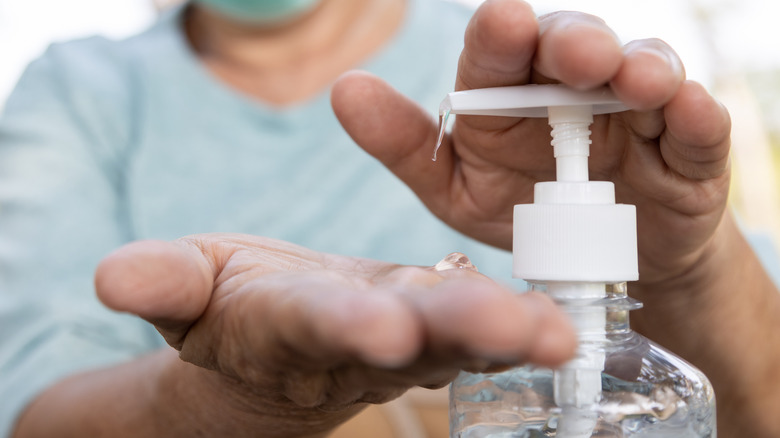 CGN089/Shutterstock
It may feel like several lifetimes ago, but few of us are likely to forget the early stages of the coronavirus pandemic, before we knew that the virus was actually airborne and when supplies that we always took for granted became difficult to find. 
The lack of staples like toilet paper, paper towels, and bottled water was cause for concern, but the absence of disinfecting wipes/products and hand sanitizer also caused a great deal of worry, because for a time, we thought that we could get sick just by touching an infected surface, and then touching our faces. It came as no surprise then that Purell reported sales of hand sanitizer skyrocketed 600% during the pandemic. Its sales growth was so stratospheric that The Wall Street Journal said that at a time when most companies were looking to downsize, Purell — which is a family-owned company — was actually expanding its operations. By the end of 2020, the hand sanitizer market as a whole, and in the U.S. alone, registered $1.3 billion in sales.
More companies are making hand sanitizer in 2021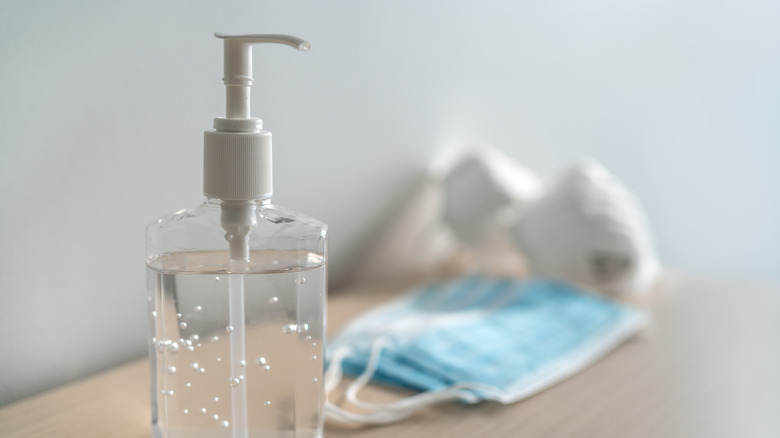 Maridav/Shutterstock
Purell was not the only company that saw opportunity and decided to change its business model to meet demand. Other companies would eventually pivot to do the same, and as a result, making hand sanitizers became a side business that hundreds of smaller, local distilleries decided to undertake (via Distilled Spirits). Even big consumer companies like Proctor and Gamble decided to up its production of Safeguard-branded hand sanitizer. 
Given that it seems everyone and their brother has gone into the hand sanitizer manufacturing business, we likely won't be seeing the same shortages that we saw when the coronavirus pandemic first began. But that view comes with a caveat. In one survey conducted in July, Inmar Intelligence found that 69% of respondents said they were planning to replenish their stocks of paper products and hand sanitizer to prepare for the Delta variant.  
"The unknowns around vaccination status of other shoppers, anxiousness of what is to come in terms of additional variants, and potential of increased prices have created a culture where a stockpile will always exist. Retailers will need to continue to be nimble and pivot quickly to keep up with changing behaviors and expectations," Inmar Intelligence's Corporate Marketing SVP Holly Pavlika said. 
So while it doesn't seem likely that we will have to resort to making our own hand sanitizers with spirits like we did in 2020, what has now become a commodity may not be as easy to come by as we'd like to believe.