Lisa Rinna Opens Up About Daughter Amelia Dating Scott Disick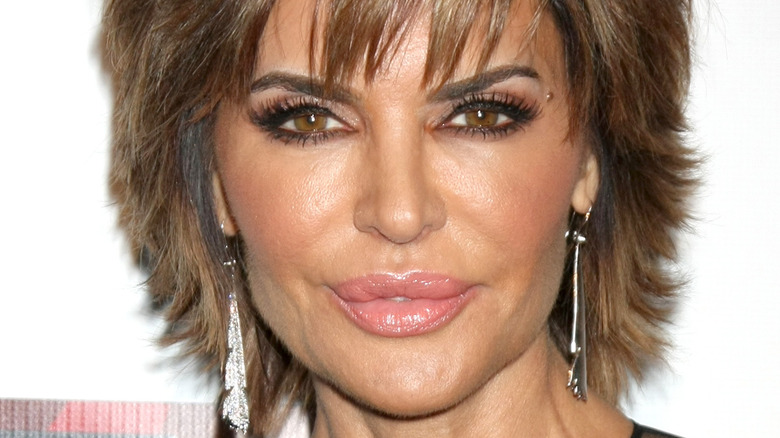 Kathy Hutchins/Shutterstock
Scott Disick and Amelia Hamlin have become one of the most talked-about couples in Hollywood. Disick, who is best known as the father of Kourtney Kardashian's three children, began dating the daughter of actors Lisa Rinna and Harry Hamlin in late 2020, per Cosmopolitan. The couple was first linked in November when they attended Kendall Jenner's 25th birthday party together. Fans then noticed some synchronicities in their social media posts, which fueled the dating rumors. Just a few weeks later, Disick and Hamlin were photographed cozying up together on the beach in Malibu, seemingly confirming their relationship.
After the photos surfaced, sources told E! Online that Disick and Hamlin's relationship was casual, and that the "Keeping Up With the Kardashians" star was having fun with his new girlfriend. "Scott's having a good time. He's getting to know Amelia and enjoying her company. They are spending a lot of time together but it's nothing serious. He's having fun with it," the insider said.
Of course, many people had a lot to say about the 37-year-old's romance with the 19-year-old model, including Hamlin's parents.
Lisa Rinna says she wants daughter Amelia Hamlin to be happy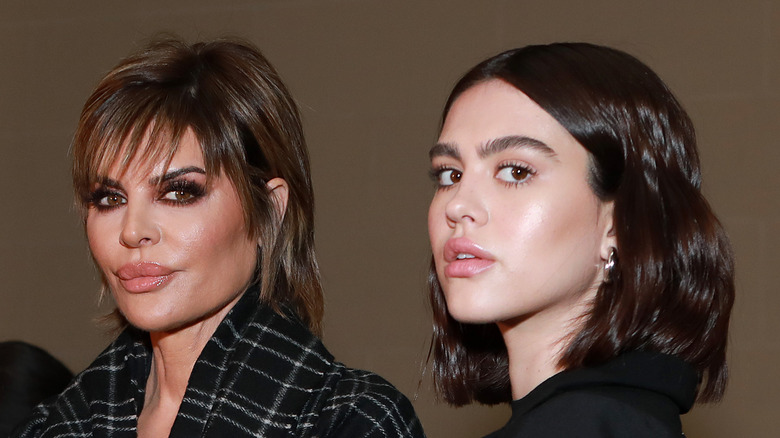 Jason Mendez/Getty Images
Lisa Rinna and Harry Hamlin haven't had much to say about their daughter Amelia Hamlin's romance with Scott Disick. Sources told E! Online last year that Hamlin and Rinna weren't in love with the idea of the teenager's relationship with Disick and were "hoping it's just a phase." The source also admitted that the parents were hoping their daughter would end up with her ex-boyfriend, Mercer Wiederhorn, who they "loved." The insider added, "He was like family, but they understand."
However, it doesn't appear that Lisa and Harry have warmed up to the romance, despite the fact that Amelia has been dating Scott for over nine months. During a recent episode of "The Real Housewives of Beverly Hills," Rinna made a comment about the two getting married (via Us Weekly). "Harry made it quite clear that he would not object if [their daughter] Delilah and [her boyfriend] Eyal [Booker] got married, which is pretty shocking, but that says a lot," Rinna said on the Bravo series. "I can't say the same for Amelia at this point now," she added.
While Rinna may not be thrilled about Amelia's relationship, she is doing her best to support her daughter. "Listen, I will say this," the reality star said last month, per Cosmopolitan. "Amelia's very happy right now and you really want your kids to be happy, so Harry [Amelia's dad] and I are very thrilled that she's happy."