The Risqué Scene Monica Lewinsky Insisted Be Included In Impeachment: American Crime Story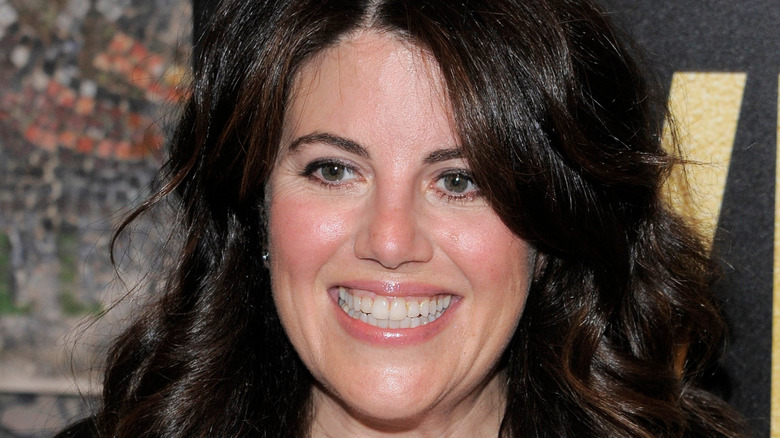 Ron Adar/Shutterstock
FX's award-winning series "American Crime Story" returns to television sets on September 7, 2021. The first season of the show featured the infamous O.J. Simpson trial, per IMDb. "American Crime Story: The People Vs. O.J. Simpson" won a total of nine Emmys and was nominated for a total of 22 (via Emmys). With such a successful season, the show ran a second series about the assassination of Gianni Versace, which also received high praise from fans, per Hello! Magazine.
With two successful seasons under their belt, it's not surprising that Ryan Murphy and company decided to make a third season of the crime anthology. According to Harper's Bazaar, this new season will profile the highly controversial impeachment of former president Bill Clinton. The cast will include former "Crime Story" players like Sarah Paulson, and will include the talents of Beanie Feldstein, Clive Owen, and Edie Falco. 
Of course, the series is centered around Monica Lewinsky and the scandalous affair between herself and Clinton. According to The Hollywood Reporter, Lewinsky played a major role during the production of the show. She consulted on every aspect of the show, making sure it was accurate to her experience. You may be surprised to hear what details she chose to share with the show's audience.
Accuracy was important to Monica Lewinsky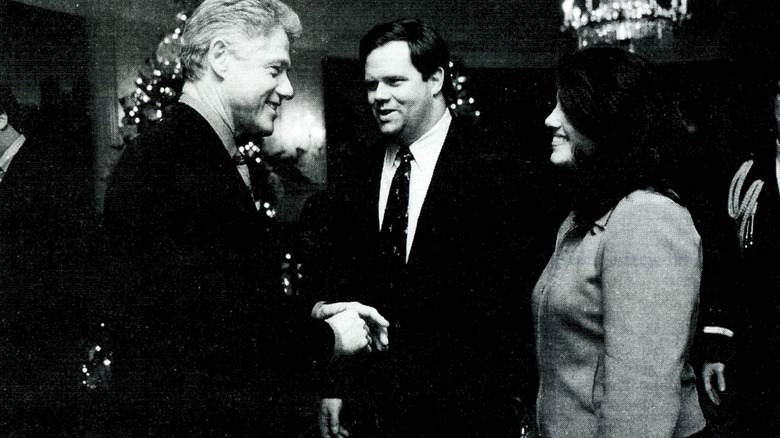 Getty Images/Getty Images
Consulting on "Impeachment: American Crime Story" wasn't an easy task for Monica Lewinsky. According to Entertainment Tonight, she hired a therapist to help her relive what she describes as the darkest period in her life. While it was difficult to aid in the production of the show, the reason she chose to participate was centered around helping other women. "Of course I have a number of selfish reasons for wanting to participate," she said, "but a big goal for me is that this never happens to another young person again." Lewinsky was just 21 at the time of the affair with former president Bill Clinton. 
While working on the set, Lewinsky wanted to keep things as accurate as possible, all the way down to the most risqué of details. According to the New York Post, it all goes back to a time she flashed the former president her thong in the Oval Office.
"Listen, I would've loved to have been really selfish and said, 'That's great that you guys think we don't have to show that, fantastic,'" Lewinsky said, per the The Hollywood Reporter when asked about the thong scene making its way into the show. "But I'm incredibly experienced in understanding how people see this story," she added, "So, ultimately, I felt two things: One was that I shouldn't get a pass because I'm a producer; and two, that it was unfair to the team and to the project because it would leave everybody vulnerable."
So, if you tune into "Impeachment: American Crime Story," you will see the infamous thong scene play out on screen.