The Truth About Diane Kruger And Norman Reedus' Relationship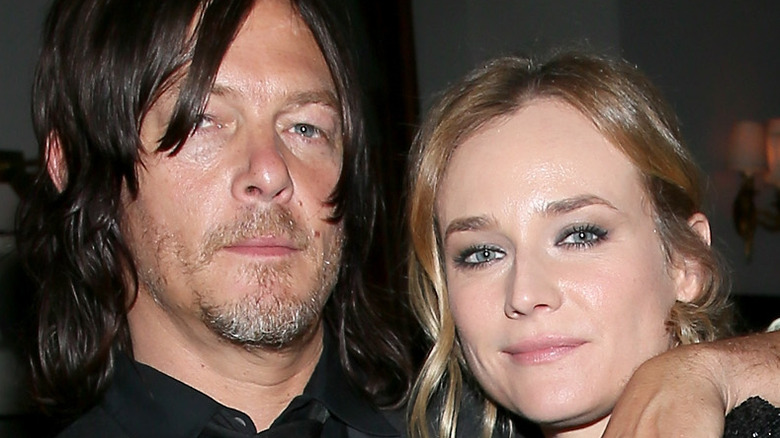 Jemal Countess/Getty Images
According to People, a source has confirmed that Norman Reedus and Diane Kruger are engaged. While the announcement may not come as a shock, it does tie up a long history between the two actors. Reedus, 52, and Kruger, 45, reportedly first met in 2015 while filming the movie "Sky," in which the two played romantic leads.
The two successfully hid the details of their romance from the public eye until March 2017 when they were spotted in New York City together, holding hands and kissing, after spending the previous months promoting "Sky" at the Toronto International Film Festival. A year after the couple went public with their relationship, a source told Us Weekly that the mantra "opposites attract" is truly the case with Reedus and Kruger. The source said that while Kruger is "more buttoned up and put together," Reedus tends to be "more rough around the edges" — the two "complement one another."
Reedus and Kruger are already a family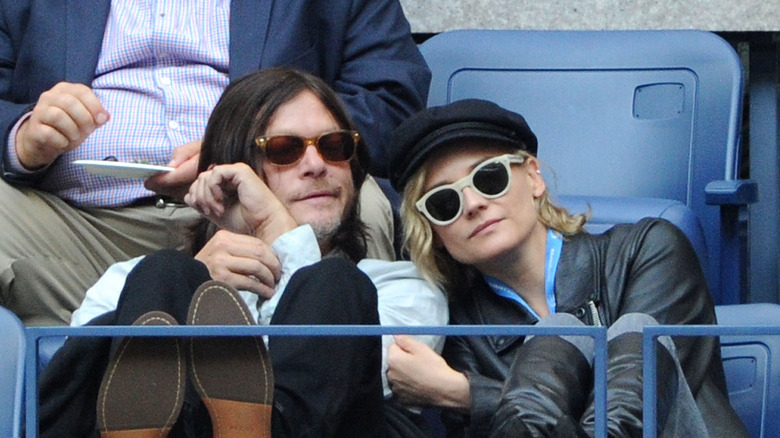 Brad Barket/Getty Images
Though their engagement is the first step Norman Reedus and Diane Kruger have made towards officially tying the knot, the two stars have been a family since 2017. In 2018, rumors of Kruger being pregnant spread like wildfire when she was seen in a variety of loose-fitting outfits during the Cannes Film Festival and the months leading up to it (via People). The rumor was confirmed by multiple sources in May, and later that year in November, Kruger and Reedus welcomed a daughter, whose name and other information the couple have kept private. The little girl is Kruger's first child and Reedus' second, as he is also father to a 21-year-old son from his previous relationship with Helena Christensen.
The couple, who have kept details of their relationship private since its beginning, have only given fans a few glimpses into their personal lives, such as rare Instagram posts showing their family on a walk earlier this year, or a selfie from Kruger celebrating the couple's anniversary. Keeping in this theme, representatives for the couple have not commented on their engagement news.