Royal Expert Shares Why Prince Charles Won't Coddle Andrew If He Becomes King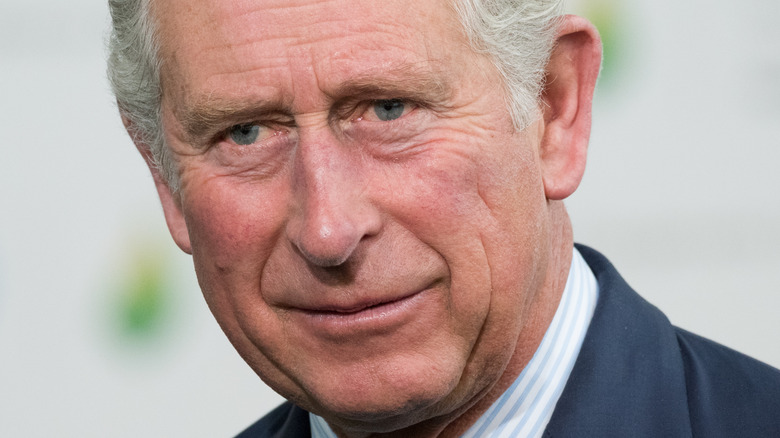 Frederic Legrand - COMEO/Shutterstock
Following accusations of sexual assault, an alleged close relationship with the late convicted pedophile Jeffrey Epstein, and an infamously bad interview on the BBC's "Newsnight," Prince Andrew has become something of a thorn in the side of the British royal family (via LBC). 
Amid the controversy surrounding the Duke of York, the Grenadier Guards, one of the most senior regiments of the British Army, have stated that they would prefer to see a different royal appointed as the colonel of the Grenadier Guards — a position Andrew currently holds. However, according to the Sunday Times, Queen Elizabeth II has reportedly expressed that she would like her second son, Andrew, to keep the honorary military role, despite his retreat from public royal duties in the wake of the Epstein scandal. 
However, in spite of the queen's support of Prince Andrew, Nigel Cawthorne, the author of "Prince Andrew: Epstein, Maxwell and the Palace," explained to Newsweek that Prince Charles, who is next in line for the throne, could potentially be less forgiving of his younger brother when he becomes king. 
Prince Charles and Prince Andrew have a strained relationship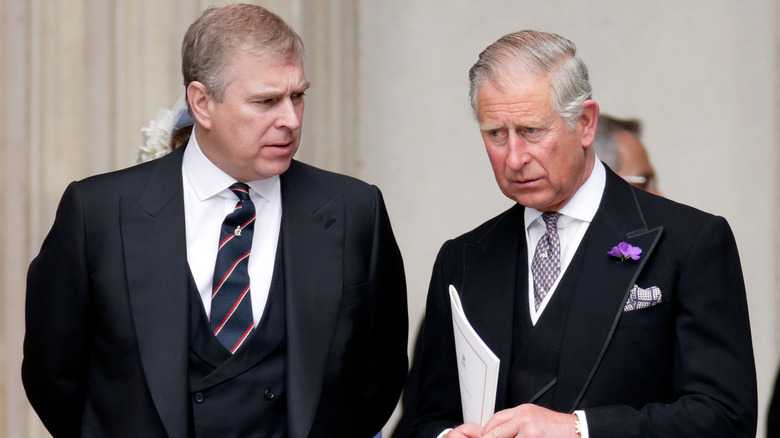 Max Mumby/indigo/Getty Images
Speaking to Newsweek, Nigel Cawthorne revealed that past tensions between Prince Charles and Prince Andrew could influence how the future king decides to manage the Duke of York's damaged public image. "If Prince Charles does make it to the throne, there's traditionally some antagonism between Prince Charles and Andrew because when Charles was down in the polls during the whole Diana catastrophe, Andrew was planning a palace coup where he would take over as regent until William was old enough to take the throne," the author said. 
Commenting on how Charles could one day respond to the ongoing allegations against his younger sibling, Cawthorne expressed his belief that the future king could eventually "persuade" Prince Andrew to give up his royal titles. 
"The longer this [Epstein scandal] runs on the further Andrew is going to be tainted whether he co-operates or not," he told Newsweek, adding, "Even as king, I don't think Charles would have the power to force him to speak to the FBI. That's the government's job. He could persuade Andrew to give up his HRH, etc., as with Harry and Meghan."