JFK's Alleged Mistress Made This Disturbing Claim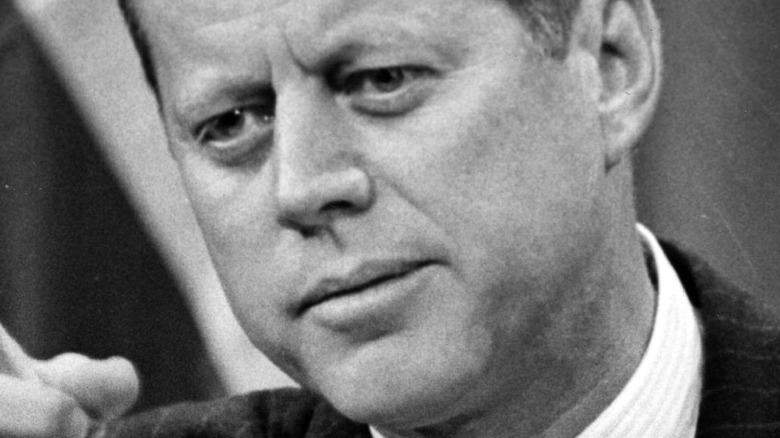 Keystone/Getty Images
It is no secret that former president JFK had multiple affairs. In fact, according to a People story that ran in 2016, his wife, Jackie, may have known about his infidelities. Now, one of the women whom Kennedy allegedly romanced, Diana de Vegh, is speaking out about the true nature of their relationship (via New York Post).
The pair met at a Boston election event before he was president, according to the now 83-year-old's recollection, with JFK telling her date, "Give me your seat, so a tired old man can sit next to a pretty girl." Indeed, as the New York Post reports, the soon-to-be secret couple of four years had a 20-year age difference, with her being just 21 when they met.
Decades have passed since the former president cast her aside — he would get elected to the highest office in the land — and then of course, he was tragically assassinated. It's in light of the #MeToo movement that de Vegh has reassessed her relationship with JFK. "The whole idea of conferred specialness — 'You go to bed with me, I'll make you special' — we've seen a lot of that with Harvey Weinstein, Roger Ailes, show business," she told The Post.
Power was ultimately abused according to Diana de Vegh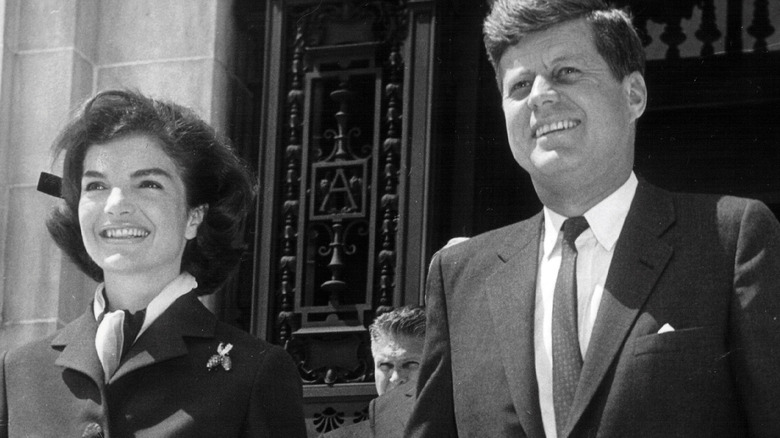 National Archives/Getty Images
It's important to note that as TMZ points out, the on-again-off-again couple's relationship was consensual. But de Vegh, who is now a psychotherapist, feels JFK took advantage of his power to seduce her (via Daily Mail). As she wrote in Air Mail News, "I wanted to be one of the favorites. Actually, I wanted to be the favorite." The octogenarian also penned that she eventually suffered "heartbreak" while there were "no consequences" for JFK.
Meanwhile, Twitter is reacting to de Vegh's disturbing characterization of her relationship with JFK, with whom she said she was "madly in love" (via New York Post).
"I don't know if it's astounding or nauseating that women are still coming forward to dish about the affair they had with JFK when they were half his age. Why is it always portrayed as so glamorous? He was a creep," tweeted Politico's Bryan Bender.