LeVar Burton Shares Heartfelt Tribute To His Roots Costar, Ed Asner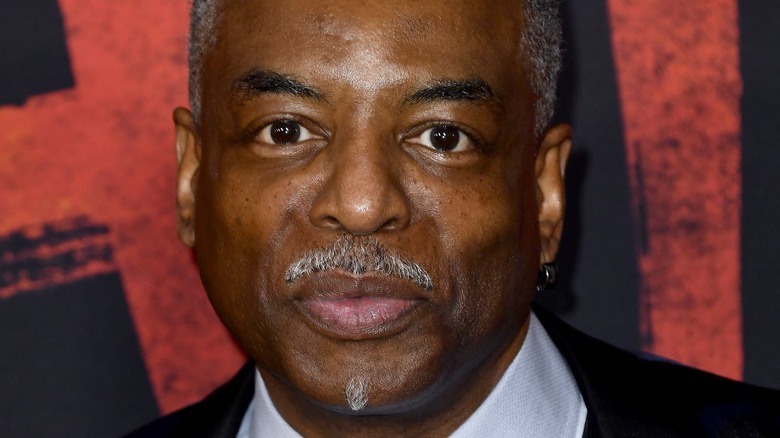 Frazer Harrison/Getty Images
As the world began mourning the death of beloved actor Ed Asner, who passed away on Sunday, August 29, 2021, his friends and co-stars have voiced their sadness at his loss and looked back on all he contributed to his field. One such friend, LeVar Burton shared his heartfelt tribute to his Roots costar in a tweet after Asner's death was reported. 
News of Aster's death first broke via a tweet by his family from his account. "We are sorry to say that our beloved patriarch passed away this morning peacefully," the tweet read. "Words cannot express the sadness we feel. With a kiss on your head- Goodnight dad. We love you."
While many younger fans may recognize Asner from his role as Santa Clause in "Elf" or the voice of Carl Fredrickson in the Pixar hit movie "Up," he has had a long and illustrious career. Throughout his decades of acting, Asner amassed more than 300 acting credits, not least of which was his time spent on "Roots" alongside Burton. 
LeVar Burton says goodbye to Ed Asner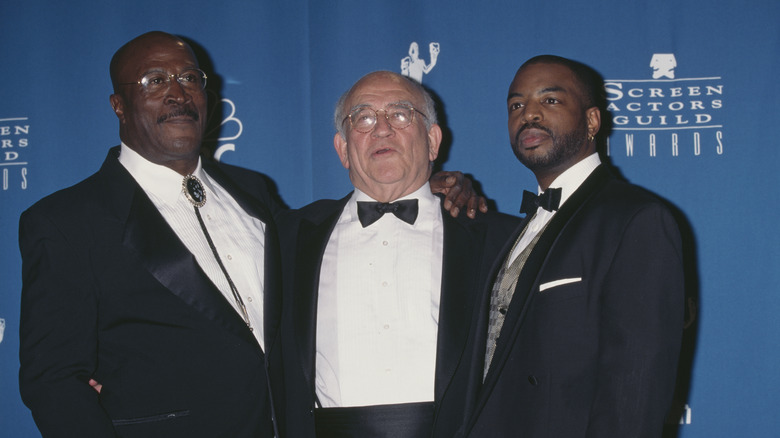 Michael Ochs Archives/Getty Images
Following Ed Asner's death, LeVar Burton tweeted out a message to his late co-star. "Soul of a lion with a heart of gold. Kickin' ass and puttin' it down 'til the end! RIP @TheOnlyEdAsner," the tweet reads. 
Burton and Aster worked together on the mini-series "Roots" in 1977, per IMDb. Even years after the show ended, Asner has spoken about how impactful it was for him and his career. Speaking with Smashing Interviews in 2014, Asner shared that he learned a lot about the business and other actors throughout his time filming it. 
"To be honest, I thought that "Roots" would need me, that most white actors, believing at the time that they probably were racists or wouldn't want to be identified with a liberating show about blacks, I felt "Roots" needed me," he said. "I figured wrongly that all white actors were racists. When we finally agreed on the role, you needed an axe to beat off all the white actors that wanted to be in "Roots." That's how wrong I was!"
Whether "Roots" needed him or he needed it, the impact of the show stood the test of time. His place in cinematic history is not up for debate. The pain felt by those who mourn Asner is a testament to the impact that he made and he will be deeply missed by friends, family, and fans alike.