Inside Gregg Leakes' Heartbreaking Health Struggles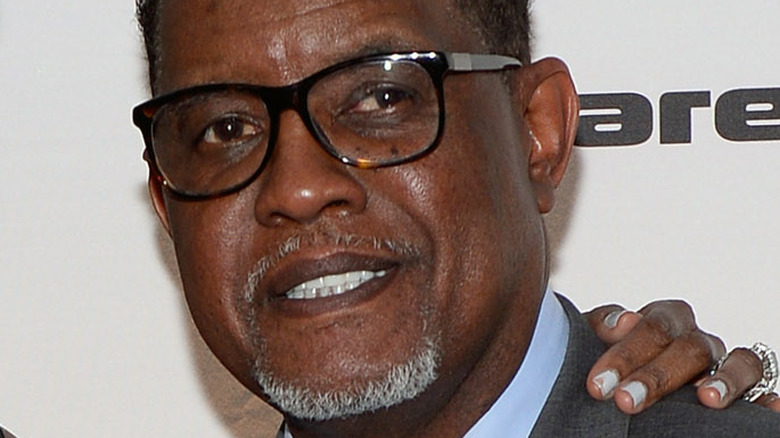 Bryan Steffy/Getty Images
Gregg Leakes, the husband of "The Real Housewives of Atlanta" star NeNe Leakes, has been living with cancer since at least 2018, when his wife disclosed that he had stage 3 colon cancer. The following year, the couple shared the news that he was cancer-free, but she announced in June that his cancer had returned. Now, she's been recorded telling patrons of her Atlanta lounge, The Linnethia, the sad news that her husband's condition isn't improving (via Page Six). In the footage, Leakes is shown talking to customers who are calling her "rude" for not acknowledging the birthday of a patron in the crowd. In response, she said, "My husband is transitioning to the other side."
"You don't know what we're dealing with right now," the reality star continued. "We walked in this lounge because we had to walk in this lounge because this is our business. So, when people approach and say 'You're rude because you don't want to say happy birthday,' my husband is at home dying. I don't want to say 'Happy birthday,' okay?"
NeNe and Gregg Leakes divorced in 2011 but remarried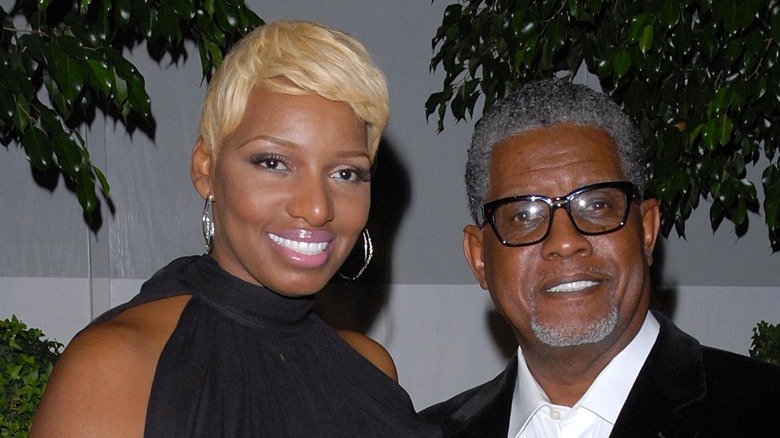 s_bukley/Shutterstock
The couple first married in 1997, before they separated in 2010 and then divorced a year later, just after shooting of "The Real Housewives" fourth season had finished (via Oprah Daily). However, they reconciled, getting engaged in 2013 and marrying for a second time later that year, as documented on the Bravo show "I Dream of NeNe: The Wedding" (via The Hollywood Reporter). When the 67-year-old Gregg Leakes was first diagnosed with colon cancer, NeNe said, "If you've ever been around somebody who's had cancer before, he's different ... I'd love for everybody to pray for Gregg, that would be beautiful. Pray for his strength, and pray for me too" (via Page Six). 
NeNe Leakes first appeared on "The Real Housewives" back in 2008 and was part of the cast for the first seven seasons. She then had a recurring role in the eighth season, before returning as a main cast member from Season 10. However, she hasn't returned for Season 13 (via People). Away from the show, she's been a contestant on "Dancing With the Stars" and appeared on "MasterChef Celebrity Showdown" alongside her husband too (via IMDb).