How Marlee Matlin Really Feels About Her Oscar Win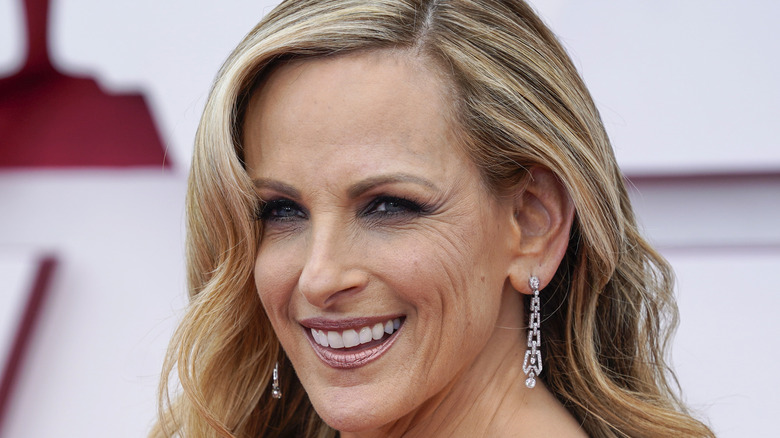 Pool/Getty Images
Actress Marlee Matlin has been a Hollywood stalwart for several decades at this stage, with high-profile roles in the likes of "Seinfeld," "The West Wing," "The L Word," "Family Guy," and tons more (via IMDb). As The Guardian noted, Matlin broke boundaries for deaf actors. She's nabbed four Emmy nominations over the course of her career, but still has to push hard for deaf representation in her projects, including Sundance hit "CODA," which was originally going to star non-hearing impaired actors. As the no-nonsense star recalled, "I said: time out. This is not right. It's not authentic and it's not going to work."
Matlin continued, "If you go down that route, I'm out, because I don't want to be part of that effort of faking deaf." Although the awards darling has achieved plenty over the course of her celebrated career, Matlin's biggest milestone to date was winning an Oscar at the age of just 21 for her debut film role, in 1986's "Children of a Lesser God." Matlin beat out huge names including Sigourney Weaver and Jane Fonda to emerge victorious, and she remains the youngest category winner ever and the only deaf actor to win an Oscar period. Looking back on the win nowadays, Matlin is filled with immense gratitude. 
Marlee Matlin is incredibly grateful for her career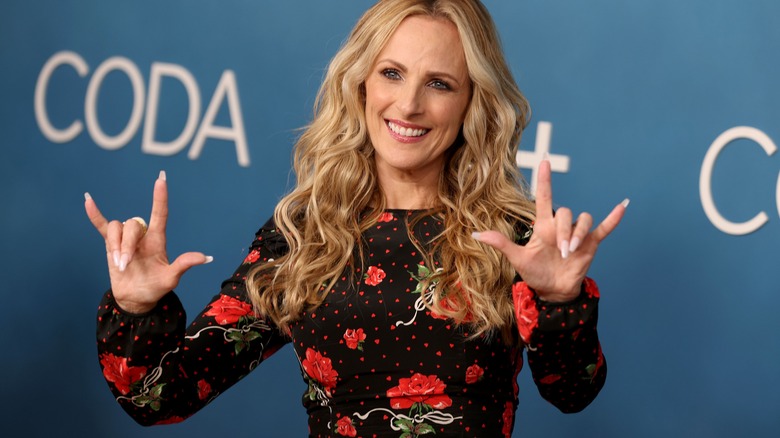 Rich Fury/Getty Images
Speaking to Entertainment Tonight, iconic actress Marlee Matlin looked back on her history-making Oscar win for "Children of a Lesser God" in anticipation about what might be a second win for "CODA." Acknowledging it would be great to get some attention from The Academy for the new movie, "particularly for our community and the disability community, but also it would open doors to be able to create further employment for people like us," Matlin also admitted it still feels surreal that she won herself all those years ago. The then-up-and-comer nabbed the Best Actress gong in 1987, acknowledging, "I had no idea where the time went, I mean, it's flashed by so fast."
Overall, the actress is most pleased to have stuck around in the industry for as long as she has, rather than being a flash in the pan. Matlin gushed, "I'm still here, I'm still working in Hollywood, probably one of the hardest careers that anyone could ever choose in their life." She looks back on her time on "Children of a Lesser God" very fondly, revealing it's still fresh in her mind. In fact, "I still talk about it with my kids or anyone who cares to listen to me." The movie was Matlin's introduction to the industry and she holds the project particularly close to her heart because, "it's where it all began, where the door opened a crack and let me in and let us all in."