Were Prince Philip's Many Close Friendships With Women Concerning For The Queen?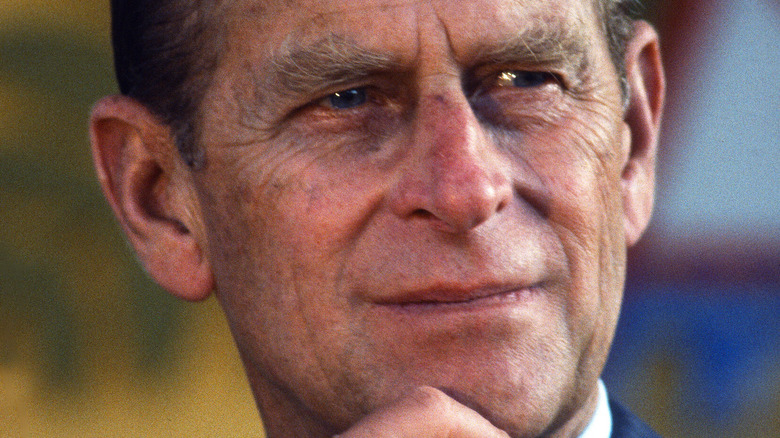 Anwar Hussein/Getty Images
Queen Elizabeth and Prince Philip's relationship was interesting, to say the least. The couple was married for nearly 74 years before Philip sadly passed away in April at the age of 99, per USA Today. While the pair always appeared to have a great amount of love and respect for one another, their long marriage wasn't without its complications. As documented on the popular Netflix series "The Crown," there were rumors that Philip may have been unfaithful to his wife in the 1950s.
According to Redbook, Philip once belonged to a gentleman's lunch club. He also spent time taking tours on the royal yacht, Britannia. His behavior started speculation that he may have been having an affair. However, in 1957 a newspaper article in The Baltimore Sun fueled the fire by claiming that Philip had been "romantically involved with an unnamed woman." The outlet also reported that Philip had regular meetings with the woman in an apartment belonging to a "society photographer." Buzz surrounding the affair rumors prompted the royal family to release a statement, calling the claims "quite untrue." Philip even eventually spoke about the speculation, revealing that he couldn't have an affair because he had a "detective" by his side "night and day."
While the affair rumors were never officially confirmed, Philip was known to have multiple female friends. Some of whom he was very close to.
Philip's closest female friend was Penelope Knatchbull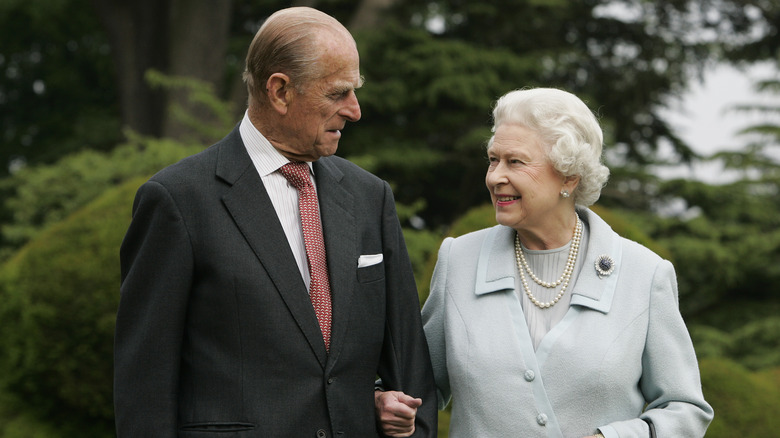 Tim Graham/Getty Images
The Daily Mail reports that royal author Robert Jobson recently opened up about Prince Philip's close friendships with other women, and how Queen Elizabeth felt about the relationships. Jobson claims that Philip had many "very close female friends." However, his closest was said to be Penelope Knatchbull, Countess Mountbatten of Burma. "He had several lady friends. But probably the longest and most meaningful was with Countess Mountbatten," Jobson says.
Jobson went on to reveal that the queen was understanding of Philip's friendship with the countess, and even invited her to Philip's funeral after his death in April. Countess Mountbatten was one of only 30 mourners allowed at the memorial due to the COVID-19 restrictions. "The Queen accepted the friendship between the Duke and Penny, and ... it just shows you how mature the Queen was that she invited her to the funeral. There were very small numbers and there she was. I think that shows a degree of respect," Jobson added.
Bustle notes that Philip's friendship with Knatchbull was such a big part of his life the Netflix series "The Crown" will address the relationship between the pair in the upcoming fifth season of the show. Of course, the show is an unauthorized look into the royal family, and fans are totally addicted to watching the show as it reimagines events from the queen's decades-long reign.