The Real Reason Jackie Kennedy Fired Her Personal Chef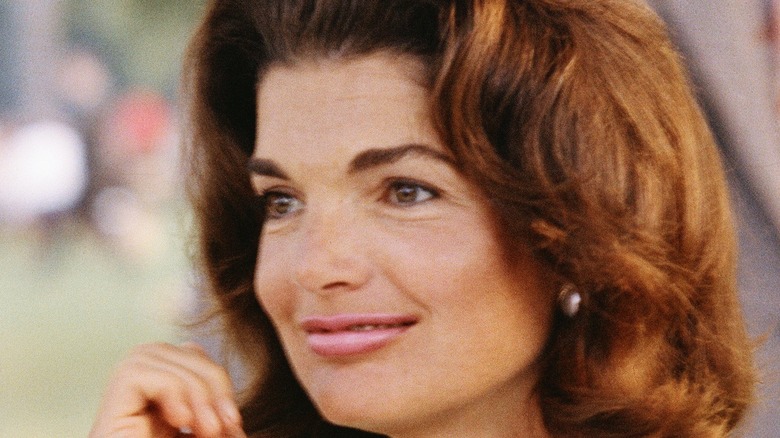 Michael Ochs Archives/Getty Images
Jacqueline Bouvier Kennedy grew up in a life of luxury, where private chefs and domestic help to meet her needs were just a way of life. Her father was a wealthy stockbroker who treated her to equestrian lessons, French lessons, and a charmed childhood that seemed to culminate in a charmed marriage. She wed John F. Kennedy when she was just 23 years old in 1952, and became the first lady of the United States when her husband was elected president in 1960 (via Biography).
Sadly, by 1963, Jackie was a widow with two young children, Caroline and John Jr., when her husband was tragically assassinated, but she was still a very rich woman and found another very rich man to marry, Greek shipping magnate Aristotle Onassis (via Biography). In 1968, they wed and Jackie continued living the life of luxury and private chefs she was accustomed to. At the time, her chef was a woman named Annemarie Huste, who knew how to make Jackie the right foods to keep her famously svelte figure. The trouble came when Huste gave away some of Jackie's favorite recipes to a magazine, which earned the fury of the former first lady (via Town & Country).
Jackie Kennedy felt her trust had been violated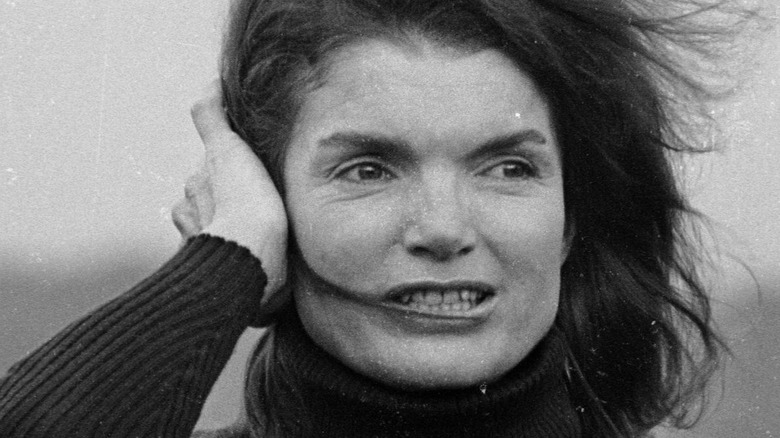 David Cairns/Getty Images
According to Town & Country, Annemarie Huste was on a weekend getaway when she met an editor for Weight Watchers Magazine, and the editor suggested an article with some of Jackie Kennedy's favorite recipes, including cold lobster and quiche Lorraine. While Huste agreed, she asked that the article not mention Jackie. After all, she had signed an agreement when she was hired two years prior that she would never write anything about the Kennedys. And, while the article itself didn't mention Jackie, it screamed her name on the cover and in the headline, which was enough to anger Jackie enough to get her lawyers to stop the piece from running. Unfortunately, it was too late.
Huste was so nervous that she herself hired famed attorney Roy Cohn, who worked with Joseph McCarthy in the 1950s, and later worked with a future president, Donald Trump (via CNBC). He told her to just apologize to Jackie, so she did, but when Jackie saw a New York Post article capitalizing on the Weight Watchers article claiming Huste's food caused Jackie to drop two dress sizes, the former first lady was furious.
"It was all made up and I was scared to death," Huste said of the incident (via Town & Country).
Soon after, Huste was told that she no longer worked for Jackie, but that didn't stop her from still writing a cookbook with the Kennedy name not mentioned at all.