What Future President Attended Mitt Romney's Wedding?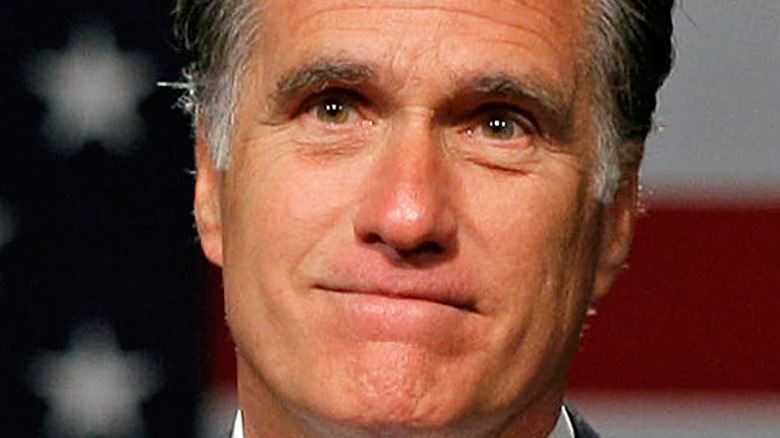 Bill Pugliano/Getty Images
Born in 1947, Mitt Romney — who's been a fervent critic of former President Donald Trump in recent years — has been one of the biggest names in politics over the last couple of decades. After being elected governor of Massachusetts in 2002 (via The New York Times), he then decided to seek the Republican nomination in the 2008 presidential election. Despite losing out to John McCain, who of course lost the election itself to Barack Obama, he ran again in 2012 and became the Republican candidate, but ultimately lost out to his Democratic counterpart Obama (via The New York Times).
However, this wasn't Romney's first connection to the presidency. Romney has been married to his wife Ann since 1969; the two were acquainted with each other in elementary school, but were re-introduced in 1965, and began dating when he was 18 and she was 15. Romney then went to France on Mormon missionary duty, before he returned to the U.S. and the pair agreed to marry (via the Daily Mail). Among the guests at the wedding were some surprising faces, however, including a famous figure who would later become president.
Gerald Ford attended Romney's wedding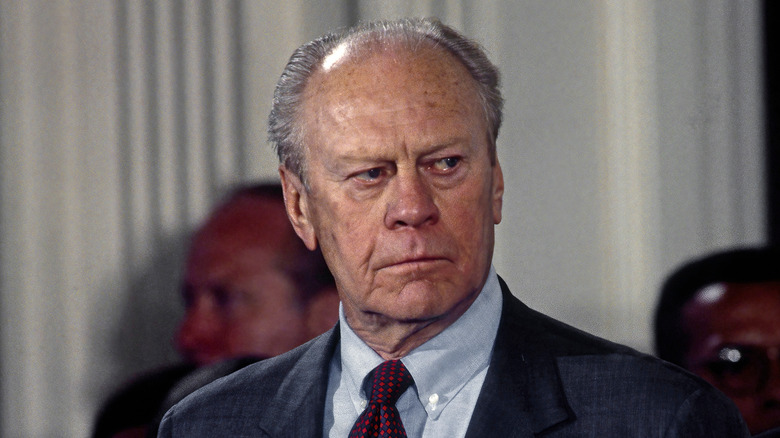 mark reinstein/Shutterstock
Gerald Ford, who would later become the 38th president of the US — from 1974 to 1977 — was in attendance at Mitt Romney's wedding (via U.S. News). This might seem like nothing more than a random coincidence at first, but it actually makes sense when you look at the Romney family background. His father, George W. Romney, was a business and Republican politician, who acted as the 43rd Governor of Michigan from 1963 to 1969 and the Secretary of Housing and Urban Development from 1969 to 1973 (via The New York Times). At the time of the wedding, Ford was House Minority Leader, while President Richard Nixon also sent his congratulations to the newlywed couple.
Ford was vice-president to Nixon from 1973, but in 1974 became president when Nixon resigned. However, he didn't manage to see out a full term, losing to the Democratic challenger Jimmy Carter in 1976, and leaving office the following January (via Britannica).