What To Drink Instead Of Coffee If You're Cutting Back On Caffeine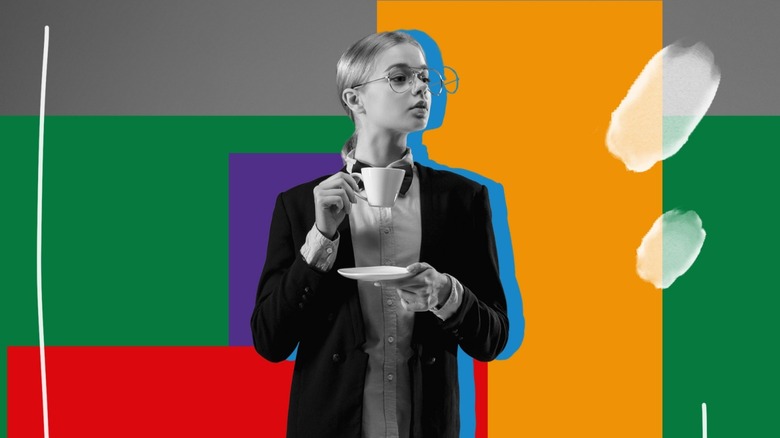 Master1305/Shutterstock
When "Don't talk to me until I've had my coffee" becomes your unofficial morning greeting and you automatically reach for your favorite mug before all else, there's no mistaking the importance that coffee has in your life. For coffee lovers, that daily dose of caffeine sometimes makes the difference between an okay day and a great one, and is worth making that pit stop before work. But when you start feeling like you physically can't go without your caffeine, you may need to evaluate your coffee drinking habits.
We know that cutting coffee out completely on the first go is a huge commitment and lifestyle change. Bustle suggests starting small and figuring out how your body reacts to coffee, and then using that information to make adjustments to your drinking habits. This strategy makes cutting back feel a little less overwhelming. Plus, it'll give you clarity on coffee alternatives that provide the same energy boost without the harmful effects that come with drinking too much caffeine. 
Can't put your finger on why your heart races after downing that cappuccino? Blame the caffeine. Luckily, these alternatives will help you curb your caffeine addiction.
Healthier coffee alternatives if you're cutting back on caffeine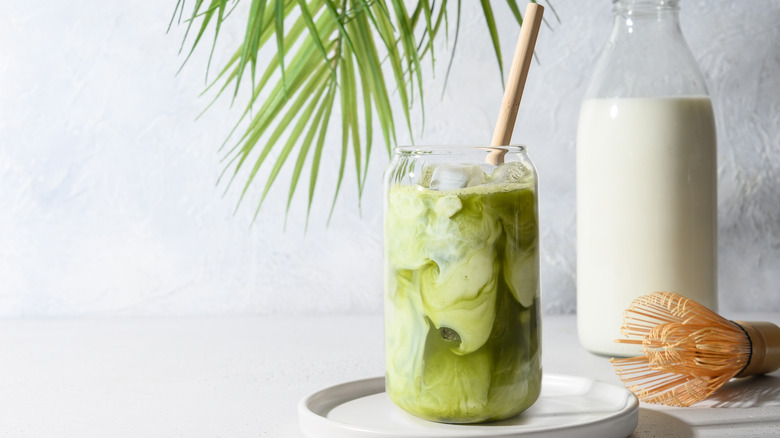 Lazhko Svetlana/Shutterstock
You don't have to rely on just coffee to get your caffeine fix. If you're looking for healthy alternatives that imitate the taste and smell of instant coffee, Epicurious recommends Dandy Blend's Instant Herbal Beverage with Dandelion. According to its product page, it is caffeine-free and made up of five ingredients: roasted dandelion root, barley, chicory root, sugar beet root, and rye. There's also an organic option.
Matcha and green tea are also great coffee alternatives, and one former coffee lover told Healthline about their experience making the switch. She slowly transitioned away from coffee by drinking tea and noticed that she had less stomach pain once she kicked the habit. Drinking green tea every day will give you energy without the crash, and can also reduce anxiety and stress. If you're not a big fan of green tea, black tea is just as effective (via Healthline). It has less caffeine than your regular cup of coffee.
If you're looking for a full replacement that's natural and caffeine-free, all you have to do is mix apple cider vinegar with water and you're good to go, per Bustle. One of the many benefits of apple cider vinegar is its ability to reduce your blood sugar levels. Just make sure you dilute it before you take that sip.