Why Sandra Oh Saw A Therapist While Starring On Grey's Anatomy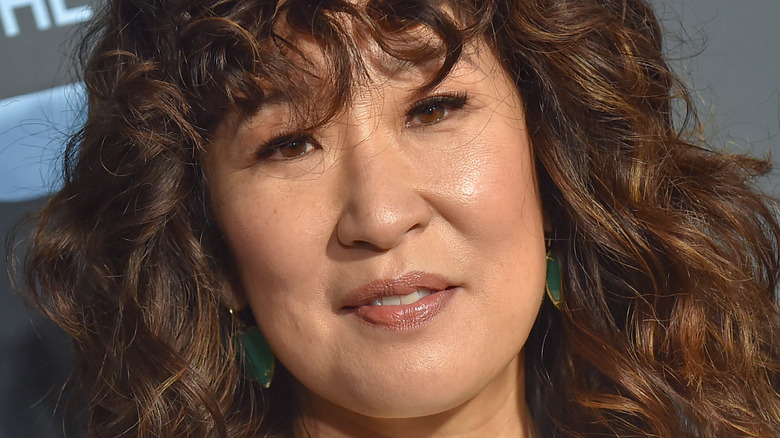 DFree/Shutterstock
When fans think of Sandra Oh they likely picture Dr. Cristina Yang from "Grey's Anatomy." Although the actress has appeared in films such as "Under The Tuscan Sun" and "Sideways," as well as TV shows like "Killing Eve," "The Chair," and more (via IMDb), she's best remembered for her role on the long-running ABC medical drama. Cristina was a huge favorite among "Grey's Anatomy" fans, and when the actress left the series in 2014 viewers were devastated. After wrapping her final episode of the show, Oh admitted that she was very emotional during her last day on set.
"I was completely in tears — but not broken," Oh told The Hollywood Reporter at the time. "It was not a place of being sad. It was a place of being tremendously moved. It's not like I broke down and I was crying. I felt so filled with the meaning of this moment that it was very emotional. I do want to try to be specific about the quality of the emotions because many people can be sad — and it is sad — but I was extremely moved," she explained.
While it seems that Oh has a special place in her heart for the time she spent on the show, she's now admitting that she struggled with the fame that the series brought her.
Sandra needed therapy to deal with her fame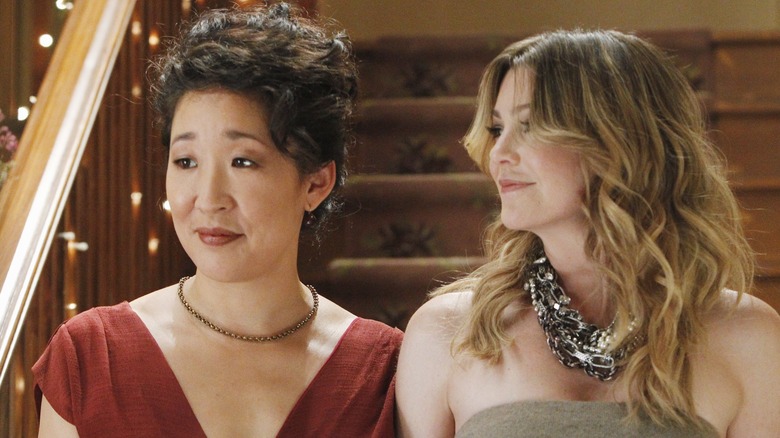 Mark H. Preston/Getty Images
According to People, Sandra Oh recently opened up about her mental health status while filming "Grey's Anatomy." The actress told "Sunday Today with Willie Geist" that she struggled with her newfound fame after the series become wildly popular. "To be perfectly honest, it was traumatic," Oh said. "The reason why I'm saying that is the circumstances you need to do your work is with a lot of privacy. So when one loses one's anonymity, you have to build skills to still try and be real. I went from not being able to go out, like hiding in restaurants, to then being able to manage attention, manage expectation, while not losing the sense of self."
On went on to explain that she learned to adjust to her new lifestyle with the help of a good therapist. "I'm not joking. It's very, very important," Oh said of working on her mental health. "You just have to work at finding your way to stay grounded. And a lot of times that's by saying no."
It seems that the actress may have used that technique when it comes to dealing with the rumors that she may return to "Grey's Anatomy." Although many former stars have made cameos on the show, Oh says that she's "moved on" from the character of Cristina Yang. However, the actress says that she still has a deep appreciation for the series.
It appears that fans looking to see more of Cristina will have to be satisfied with streaming re-runs on Netflix.
If you or someone you know is struggling with mental health, please contact the Crisis Text Line by texting HOME to 741741, call the National Alliance on Mental Illness Helpline at 1-800-950-NAMI (6264), or visit the National Institute of Mental Health website.