Online Education Isn't As Bad As You Think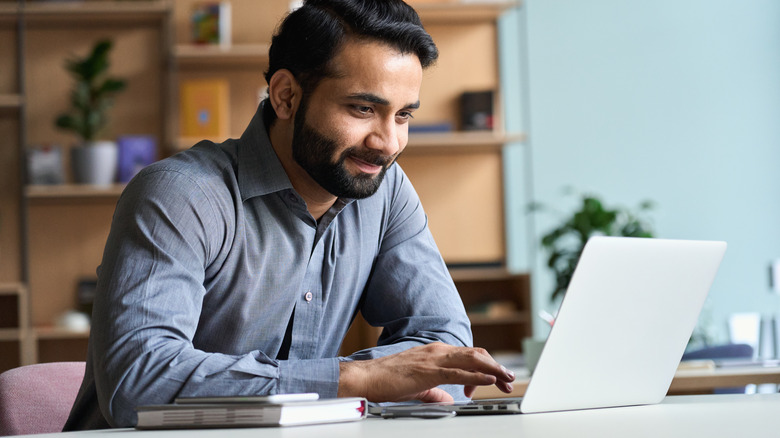 insta_photos/Shutterstock
Classrooms have shared a lease with our homes for the past year and a half, soon after the pandemic shut down in-person learning. This transition into online learning was forced upon students who'd already paid for in-person facilities, according to CNBC. You can no longer get lunch with someone in your class or claim a cozy nook in the library; overall, you lose out on the campus experience and the infrastructure of the school. With tuitions averaging at $41,411 at private colleges and $11,171 for state residents at public colleges in the U.S., per U.S. News & World Report, online schooling comes at a price. A survey in July 2020 found that more than 93% of U.S. students wanted tuition lowered if they were to study over the internet, per CNBC.
However, in 2021, Zoom classrooms aren't looking that bad. A recent survey found that 73% of students prefer to take some of their courses completely online while 68% are in favor of a hybrid model of learning (via Campus Technology). While it took a year to adapt, students have realized online education has many benefits as well. Read on to know more.
Online classes offer flexibility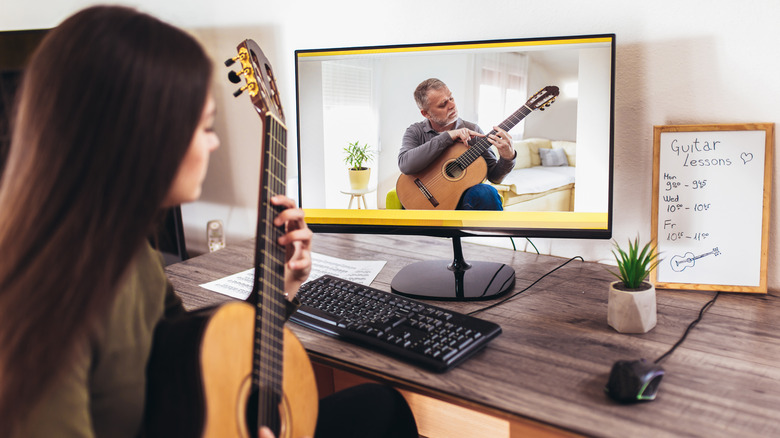 adriaticfoto/Shutterstock
An obvious but important pro to online learning is that it offers a lot of flexibility. You don't have to travel to get to class, you can learn from experts and academics around the world and you can even record lectures and listen to them when you have the time. All you really need is Wi-Fi. This makes it easier to pencil classes into your schedule and learn at a speed you're comfortable with, notes Harvard Business School. Market research firm Ipsos also conducted a survey on "How America Pays for College" that found 68% of Black and 60% of Hispanic students preferred online learning and that they also felt it helped them avoid racism and micro-aggressions in the classroom.
Online classes can also incorporate interaction between students in creative ways. Ritika Kumar, the CEO of The Young Chronicle, an online interactive educational newspaper, points out to Miss Malini, "Online teaching is full of fun elements like games, stories, trivia, quizzes, Augmented Reality, Virtual Reality, videos, puzzles and other interactive mechanisms. It's more creative than traditional classroom learning, and we've noticed that children not only enjoy it more but also learn faster." Although Kumar speaks of younger learners, these elements can engage different kinds of learners (visual, spatial etc.) while counteracting shorter attention spans — something we're all dealing with, regardless of age (via Boston Digital). Ultimately, it depends on the cost and the learner, but we can't write off e-classrooms just yet.