After Princess Diana's Death The Queen Made This Permanent Change To Royal Protocol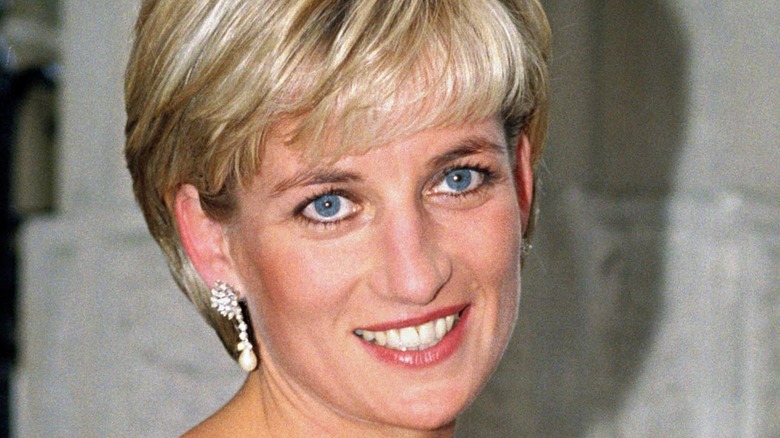 Antony Jones/Getty Images
It's been 24 years since Princess Diana perished in a Parisian car crash that claimed not only her life, but the lives of her boyfriend, Dodi Fayed, and the car's driver, Henri Paul. It was a crash that seemed to change the world as it also changed the British royal family forever. While Diana had been divorced from Prince Charles for a year when she died, she was still England's forever princess, often called "The People's Princess," and adored by millions (via History).
When news of Diana's death reached the royal family, they were at Balmoral, the Scottish castle the family still frequents when away from London and Buckingham Palace. The family decided they would stay in Scotland so that William and Harry, Diana's two young sons with Prince Charles, could mourn the loss of their mother out of the public eye, according to The Mirror. However, the public was clamoring for more and something that had never been done before.
A show of respect for Princess Diana changed royal protocol for good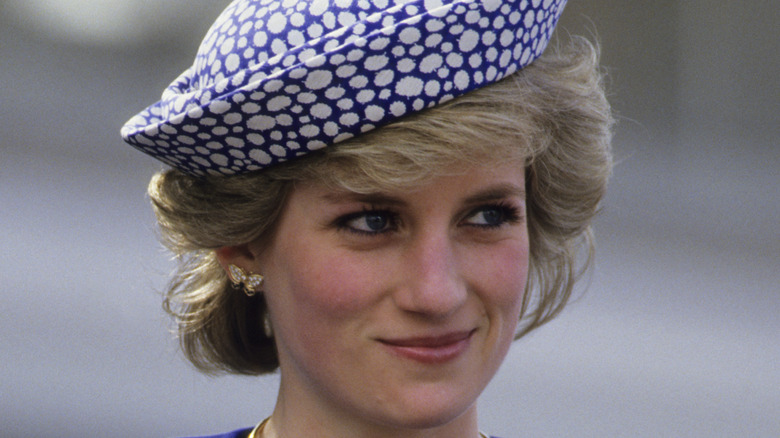 Georges De Keerle/Getty Images
While the royal family mourned Princess Diana's death away from London and the public eye in the first days after the crash that took her life, British citizens mourned in a very public way, dropping flowers by the thousands outside the gates of Buckingham Palace as they showed their love for the late princess.
However, one thing was missing — a flag. Traditionally, the Royal Standard flag had only been flown outside the palace when the monarch was present, according to The Mirror. Since the Queen and her family were at Balmoral, there was no flag. Soon, the Queen began feeling pressure from the public to fly the flag at half mast out of respect for Diana. While the Queen didn't break protocol completely, she did set a new tradition when she agreed that The Union Flag be flown at Buckingham Palace the day of Diana's funeral. The monarch was not there, as she attended the funeral, but a flag was outside the palace to honor the late princess.
Since then, the Royal Flag continues to be flown at Buckingham Palace whenever the Queen is there, but when she is not, it is replaced by the Union Flag, the same one that paid respect to Diana right after her unexpected and tragic death.