The Bachelor's Kelley Flanagan Shares Scary Health Diagnosis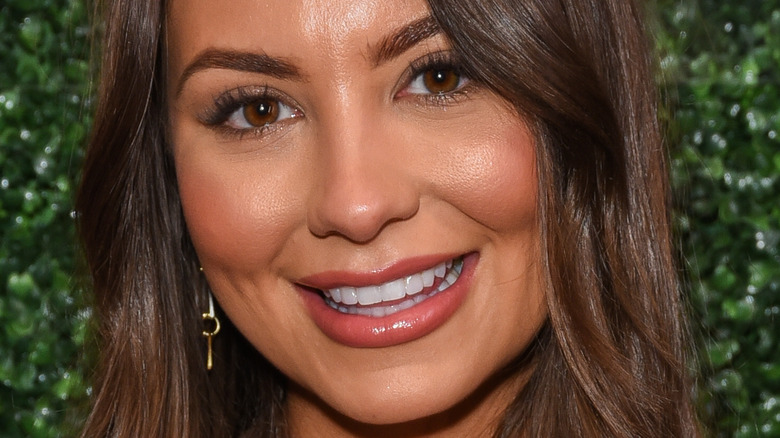 Presley Ann/Getty Images
Kelley Flanagan is best known for having dated "Bachelor" Peter Weber. They are broken up after an on-again-off-again relationship (via Us Weekly). But now, the reality star is making headlines for another reason, as she has opened up about a scary health diagnosis (via Today). In a tearful video posted to Flanagan's Instagram, the 29-year-old says she is both grateful to finally have answers, but also sees challenges ahead.
Flanagan captioned the emotional share by writing, "hey guys, just got some not so good news." She went on to say, "I know i've shared so many of my health tips and tricks, have always told you that my body is super sensitive and I've always knew something was a little bit off."
She then revealed, "I decided to finally get tested for serval [sic] different things and tested positive for lyme disease and several other co-infections."
According to the CDC, Lyme disease is transmitted to humans via an infected tick bite. Initially, sufferers might notice a rash, and experience fever and chills, but Lyme disease is known to cause long lasting symptoms such as joint pain, and numbness in hands and feet.
Kelley Flanagan receives support from her reality star friends
As Flanagan went on to share on Instagram about her Lyme disease diagnosis, "It's a blessing and a curse because now i can target why i feel off so often but also means several different lifestyle changes and extensive research on how to help/hopefully cure this!"
In her video, the reality star said her brothers also suffer from the illness (via Today). She noted in her caption, "I know this is going to be tough for me seeing what my brothers have gone through mentally and physically but i'm going to put so much of my time and energy into figuring this out and combatting this."
Flanagan quickly received support from members of "Bachelor Nation" in the comments section of her post, with Victoria Fuller writing, "love you so much Kell you got this. Gods got this. so many prayers." Kendall Long wrote, "Love I'm so sorry! Must be a relief to finally have an answer to start off from! Know you are surrounded by so much support! You will only become stronger from this."
Other "Bachelor" stars from Chris Randone to Tayshia Adams also offered their support.