The Truth About Celine Dion's Restaurant Chain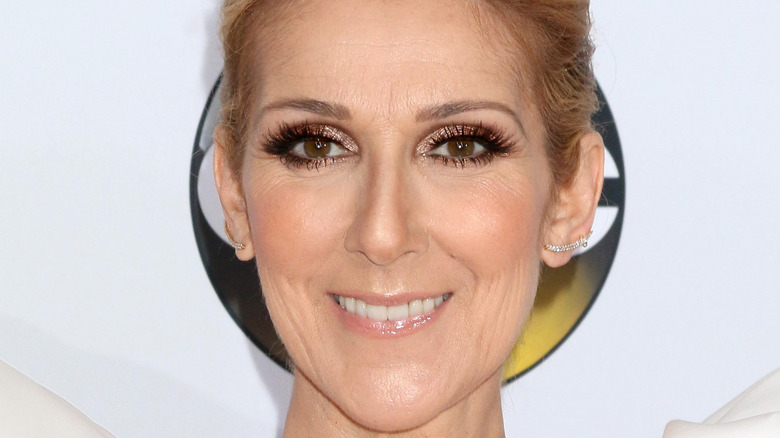 Kathy Hutchins/Shutterstock
The culinary world may not seem like it at times, but it's a wild industry. What you don't see when you go to a restaurant or watch food programs are the behind-the-scenes moments that make this industry function (and when you do go, you're likely to run into mind tricks). But it's not only that. The food industry, like any other, has its own problems with inequality, such as sexism and racism. "Aggressive sexist behavior ... continues to be a hallmark of the male-dominated back of the house. It's tough to quantify the impact, but aspiring female chefs are making inroads," US Foods explained.
Still, women are making incredible strides despite setbacks, but it can take much longer to get to the same positions and levels of respect that their male counterparts receive. For example, Giada De Laurentiis, a world-famous chef, is the first and only woman to own a restaurant on the Las Vegas Strip. The issue, though, is that these big progressive moments can often only be achieved by someone famous like De Laurentiis, when they should also be accessible to women of all social classes.
De Laurentiis isn't alone, though. Making strides in this industry, too, is a legend known for something entirely different from cooking. Owning her own chain of restaurants in her native Canada is none other than Celine Dion, and there's a reason this ownership is so important.
These are a few places you can find Celine Dion's restaurant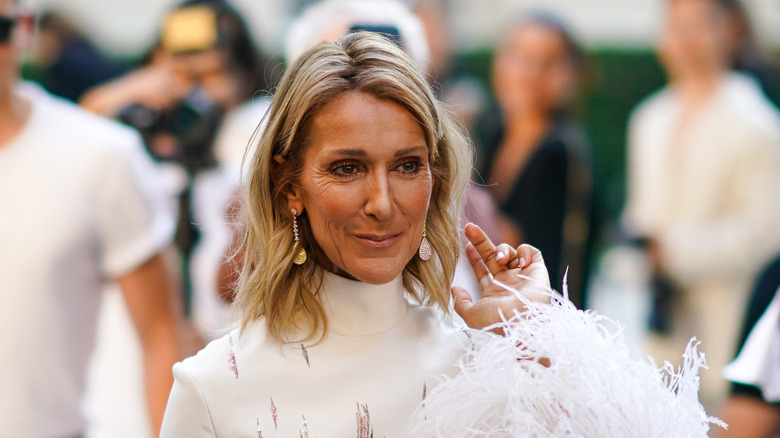 Edward Berthelot/Getty Images
Celine Dion is known for topping charts, but unbeknownst to some, she's also a restaurateur. Nearly simultaneously with her rise to music, including her top 10 songs "Where Does My Heart Beat Now" and "If You Asked Me To" (via Billboard), the singer founded her chain of restaurants across Canada.
Dion's restaurant is called Nickels, and it was founded in 1990. According to Foodtastic, Nickels is a group of restaurants in Canada, and Dion was a founding member of the restaurant, though she didn't found it alone. She still remains an active part of the restaurant, both physically and in spirit. In fact, the restaurant sells a cake called the Celine Chocolate Cake, which has been on the menu for 29 years, per Foodtastic.
Nickels wasn't always part of the Foodtastic group of restaurant brands, but according to Cision, they bought into the group and are now among Canadian restaurant royalty such as Chocolato, La Belle et La Boeuf, Souvlaki Bar, and Carlos & Pepe's, among others. Nickels has locations in major cities like Quebec and Ontario, and their menus vary depending on the location, though some staples, like the Celine Chocolate Cake and their Montreal-style smoked meat, are universal.
Could you be seeing a Nickels near you in the future?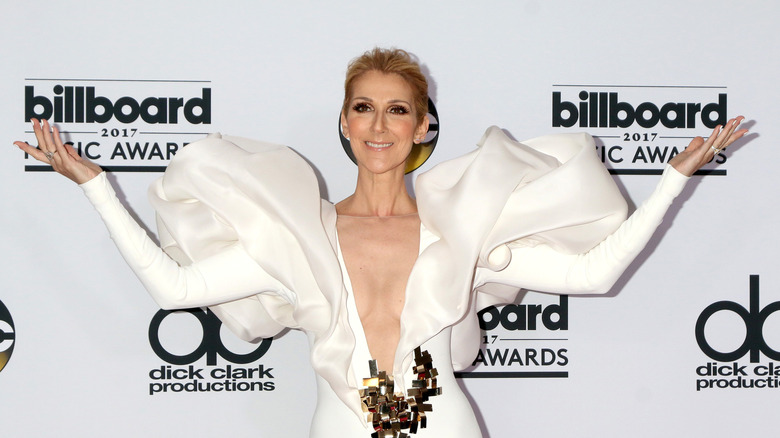 Kathy Hutchins/Shutterstock
It's important that people know about Celine Dion's part ownership of this restaurant chain, as it's valuable that women and girls of all ages and walks of life know that they can work in any field they like. Her restaurant chain is also inspiring because it's evolved over time. While certain menu items have been avid staples, the restaurant's concept has changed over time and by location.
Nickels has been a traditional North American diner, a bar and grill, a deli, and more. They've tried different approaches, now landing on the idea of a delicatessen, per Foodtastic and Nickels' website (which, just for a head's up, is written in French). Nickels has always embodied a family-friendly approach, and this is also tangible in their policy that kids eat free every Sunday at their locations (via Foodtastic).
In addition to smoked meat and chocolate cake, Foodtastic notes that they serve full breakfast meals like pancakes and waffles, hearty dinners like shepherd's pie and homemade lasagna, and various other desserts like cheesecake, milkshakes, and banana splits. Moreover, Nickels is ever-expanding and looking for franchise owners, meaning the restaurant that Dion founded could come to a city near you in the future.