Here's What Lil Wayne Studied In School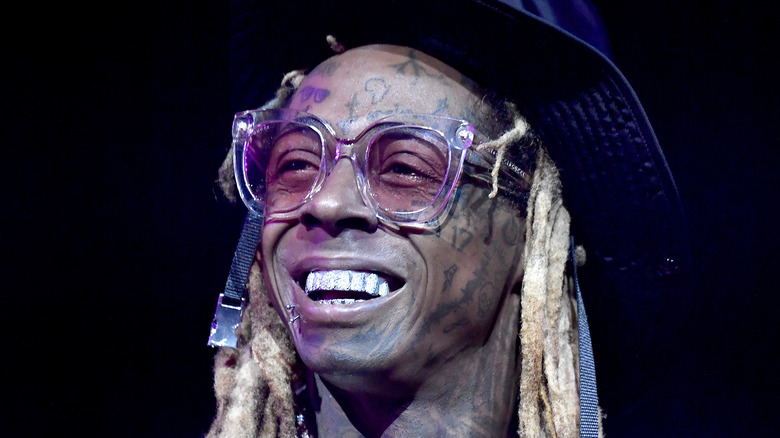 Frazer Harrison/Getty Images
Lil Wayne is one of the most successful and celebrated rappers of all time, as evidenced by his 2018 legal victory over his longtime record label, Cash Money. As the rapper explained in an interview with Billboard, he fought hard to become the sole owner of Young Money, the imprint he founded, ultimately settling for an undisclosed sum while retaining his distribution deal with Republic. Wayne was finally able to release his album "Tha Carter V." as a result. The rapper was characteristically laid back about the whole thing, admitting, "I didn't let it get to me too much." 
Wayne elaborated, "Just the confidence in knowing that there's always a tomorrow and I'm going to make sure that tomorrow is bright. Some people can't go on [like] that, like, 'OK, tomorrow will be better.' They need it to be better right now. And thank God I didn't, and I never did." Wayne also revealed that his personal relationships had changed and evolved over the years as he focused more on the work and being a better person overall. "It's something where you have to cut some things off," Wayne noted. Between the lessons he learned throughout his legal battle and beyond, the rapper has clearly done a lot of growing. 
Lil Wayne went back to school later in life, perhaps giving him the confidence to fight for his musical imprint. 
Lil Wayne wanted to expand his horizons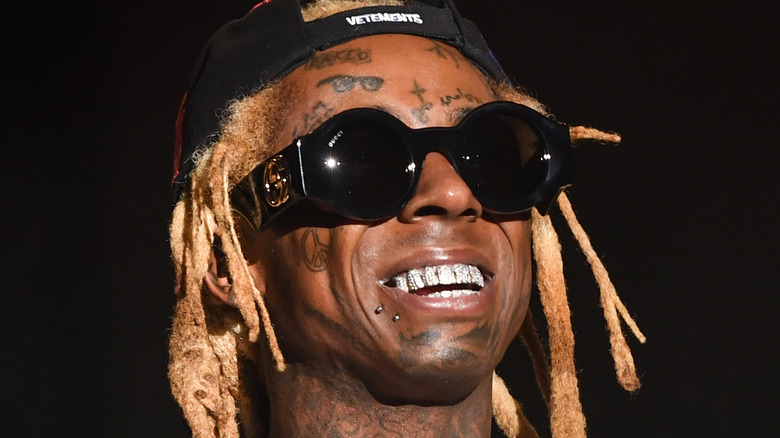 Erika Goldring/Getty Images
Lil Wayne, whose real name is Dwayne Michael Carter Jr., studied at the University of Houston. The father of four didn't study anything music-related during his time at school — he majored in political science. A 2005 piece by MTV News detailed how the "Lollipop" hit maker wanted to be treated like a regular college student since he was simply looking to better himself and expand his horizons. The rapper did joke, however, about possibly seeking financial aid for his schooling. Wayne wasn't attending college full-time; he took classes like psychology on Tuesdays and Thursdays while dedicating the rest of his week to music and studying. Wayne noted, "I'm not going back to school. I'm really going to school for the first time." 
He's been making music professionally since the age of nine, but only obtained his GED later in life. Wayne chose to study at the University of Houston because it was close to his hometown of New Orleans, but far enough away that he wouldn't get distracted. The rapper told Rolling Stone that New Orleans shaped who he is as a musician, revealing, "New Orleans is the reason why I am a rapper, bro, plain and simple." 
According to Study.com, Wayne was ultimately forced to drop out due to scheduling conflicts but later took online classes at the University of Phoenix instead. The rapper subsequently received an honorary degree in psychology from UH in 2008.