The Simple Breakfast Jackie Kennedy Loved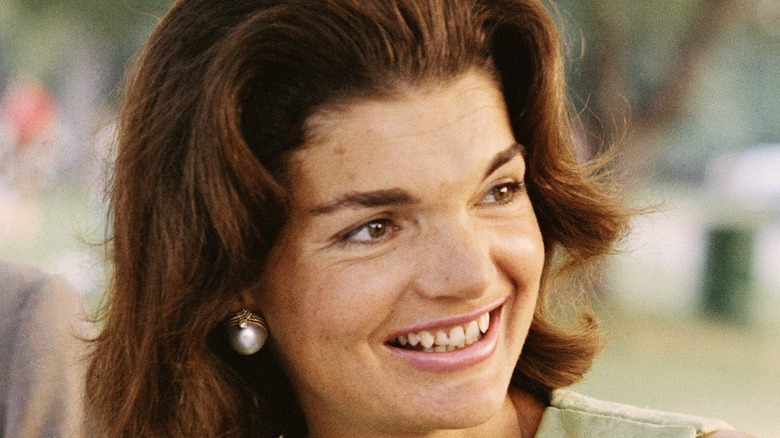 Michael Ochs Archives/Getty Images
Jackie Kennedy is often praised for restoring the White House, being a supporter of the arts, and for her fashion choices, and all these years later, people still enjoy learning details about her life.
For instance, due to her slim figure, many were and are interested in the former first lady's diet. Annemarie Huste, who once served as Kennedy's chef, contributed to an article for Weight Watchers Magazine, which was titled "Jackie Kennedy's Gourmet Chef Presents Her Weight Watchers Recipes" and included lemon broiled chicken, Spanish melon, raspberries à l'orange, baked tomatoes, and a Bibb salad (via Showbiz Cheat Sheet).
Kathy McKeon, who worked with the Kennedys for 13 years, shared that she would sometimes find Mrs. Kennedy sneaking food in the kitchen late at night, as well, according to Mercury News. "She didn't put on the light because she didn't want anyone to know she was in there! She was eating ice cream out of the container with a big spoon ... Not a teaspoon but a big spoon!"
What kind of meals did the Kennedys eat?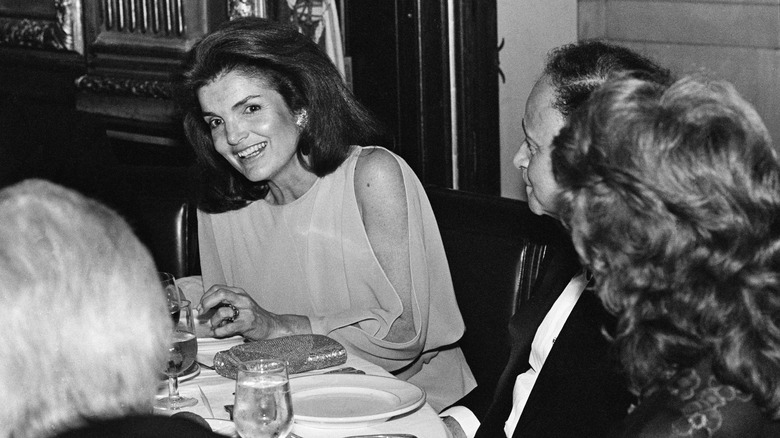 Mariette Pathy Allen/Getty Images
Typical meals for John F. Kennedy included poached eggs on toast and bacon for breakfast, soup for lunch, and a dinner consisting of something like lamb chops, steak, baked chicken, turkey, or seafood, as reported by the JFK Presidential Library and Museum's website.
Kathy McKeon, who worked as an assistant and nanny for the family, wrote a book called "Jackie's Girl: My Life With The Kennedy Family," and in it, she shared what Jacqueline Lee Kennedy Onassis ate for her meals — including a simple, nutritious, and yummy start to the day.
Cottage cheese and fruit were go-to lunch options, while her dinner may have consisted of chicken breast or fish, along with a salad or steamed vegetables. She would sometimes opt for shepherd's pie when eating with the kids (via Taste of Home). And her favorite breakfast items? That would be a "boiled egg and tea," as stated by Showbiz CheatSheet.