The Priceless Gift That Danny DeVito Gave Mara Wilson After Filming Matilda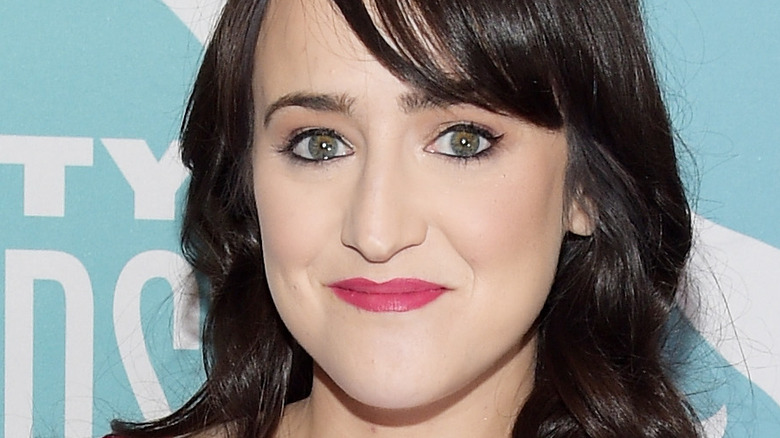 Jason Kempin/Getty Images
If there's a secret formula to make children's movies just as appealing to adults, it would be taking any Roald Dahl book and turning it into a screenplay. "Matilda" was in bookstores and libraries in 1988 and it was one of the beloved author's last published books according to his website. It was the story of a clever girl who taught herself how to read before she was 4, making her an adorable protagonist for Danny DeVito's 1996 film of the same name.
Mara Wilson, the young actress who starred as Robin Williams' daughter in "Mrs. Doubtfire" was chosen as Danny DeVito's Matilda. "I think we hoped that it would be a hit, and I think that Danny and everybody who wrote on it and worked on it hoped," Wilson told Entertainment Tonight. "We knew that there weren't a lot of movies like this." Their bet on the movie paid off; it's been 25 years since "Matilda" was made and it still remains an iconic film. Wilson wrapped up the role in 1996 — but came away from the set with a special relationship with DeVito.
Mara Wilson felt an immediate connection with Danny DeVito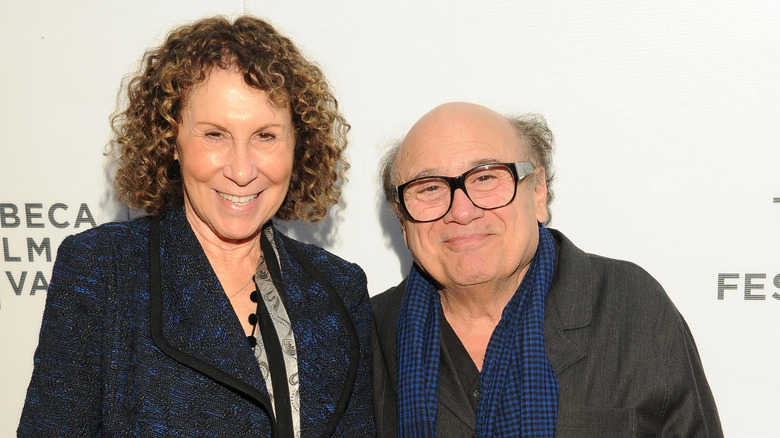 Ron Adar/Shutterstock
Danny DeVito directed and narrated "Matilda," but also played Mr. Wormwood, Matilda's unimpressed father. But in real life, he extended his role by becoming a supportive father figure to Mara Wilson, along with his on and off-screen wife, Rhea Perlman. "I feel like Danny and I just kind of understood each other. I don't know what it was, but I immediately felt a connection with him," Wilson told Entertainment Tonight.
At the time, Wilson's mother was battling breast cancer, and DeVito became a pillar of support for her. "Danny and Rhea would take me to the theater to see a play, or to the movies or to just hang out at their house, things like that, that was all usually done when my mother was in the hospital," she recalled. "It really did keep me distracted, and it really did keep me happy."
Wilson's mother was a huge Roald Dahl fan, especially when it came to "Matilda," and had encouraged her daughter to play the part. Tragically, she did not get to see Wilson on screen as she died a few months before the release of the movie. However, Wilson's biography "Where Am I Now?" reveals that DeVito had visited the hospital and showed Wilson's mother the first cut of the movie, which the actress only found out years later (via Little Things). DeVito also dedicated the movie to Wilson's mother. "I really loved that they did that," she told ET. "I felt so glad when I saw that in the credits, and I still feel happy when I see that now."