Is This Really How The Royal Family Handled Meghan And Harry's Mental Health Concerns?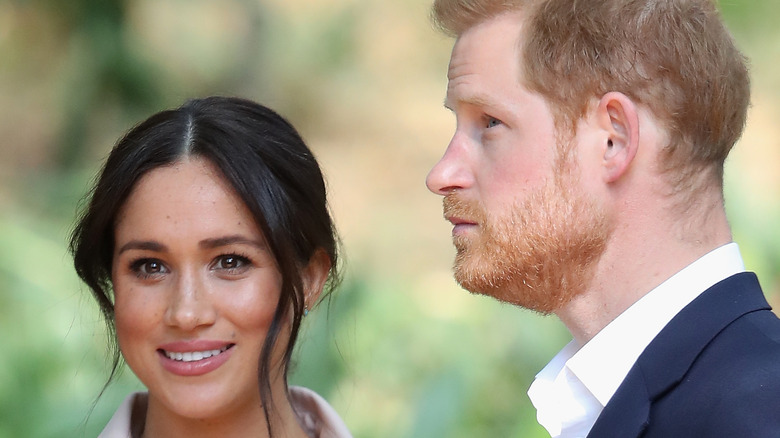 Chris Jackson/Getty Images
In 2020, Prince Harry and Meghan Markle shocked the world when they left Britain, walked away from their duties as members of the royal family, and settled in the upscale Southern California town of Montecito. In March 2021, they further made headlines when they gave a revealing interview to Oprah Winfrey that aired on CBS. In the interview, they spoke of the toll that the pressure of being royal can take on one's mental health, and Meghan admitted that she had once been suicidal while living in her husband's native country as a duchess but didn't receive help from the family when she needed it most (via CNN).
In June 2021, Harry addressed the topic of mental health again, including his own issues, via the Apple TV+ documentary series (again with Winfrey) "The Me You Can't See." According to Decider, the docuseries featured interviews with mental health professionals as well as discussions with other celebrities about their own mental health challenges, including Glenn Close; Lady Gaga; and Zak Williams, son of the late comedian Robin Williams, who took his own life in 2014. 
Now, a biography on the Duke and Duchess of Sussex, "Finding Freedom," was just released in paperback with a new epilogue featuring more information about the couple's mental health during their last years in England.
'Finding Freedom' reveals new information about Meghan and Harry's royal lives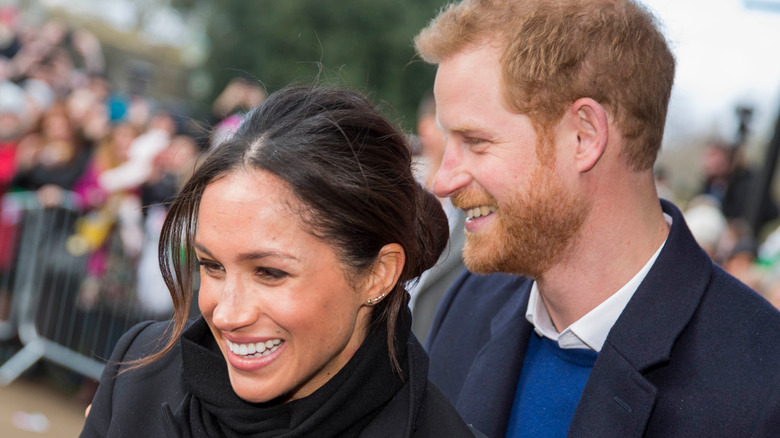 ComposedPix/Shutterstock
"Finding Freedom" is making waves all over again in its paperback edition, as the subject of the Duke and Duchess of Sussex's mental health is addressed in the new epilogue, including claims that the royal family "suppressed" Harry and Meghan's mental health concerns. 
"It was very much the time being now for them to actually speak up and try and speak to some of those moments that many of us perhaps didn't understand over the last couple of years," Omid Scobie, co-author of "Finding Freedom," told "Good Morning America" (via Newsweek). "There was this feeling that the couple had walked away from the monarchy because they just wanted more. They wanted to earn money in a different way."
However, Scobie claims that the interviews he conducted with co-author Carolyn Durand contradict those theories of financially driven motives. "What we heard was a story that helped us understand why they were so unhappy within that space as well, not only dealing with racism, but having their mental health suppressed or ignored by certain quarters of the institution," he said.