Inside Meredith Vieira And Barbara Walters' Relationship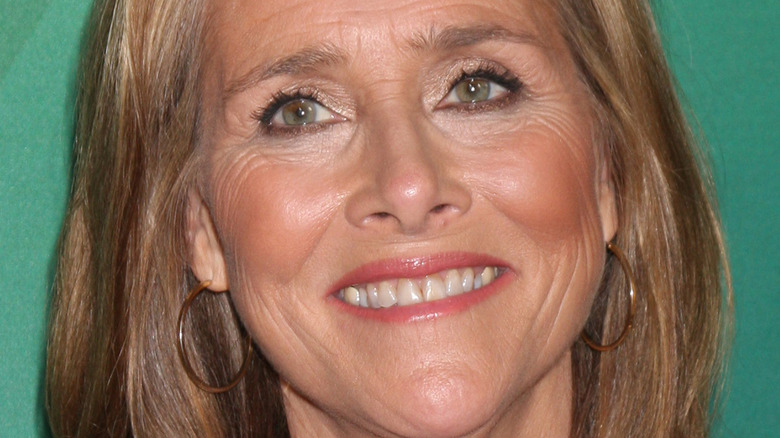 Kathy Hutchins/Shutterstock
Meredith Vieira was already an Emmy-award winning journalist with when she was chosen to be one of the original cohosts of "The View" in 1997. The talk show, created by Barbara Walters, featured a panel of women discussing current events and interviewing different guests. Vieira served as moderator, sitting alongside Joy Behar, Star Jones, Debbie Matenopoulos, and, of course, Walters (via Showbiz Cheat Sheet). While she had been known for reporting on serious topics on news programs including "60 Minutes" and "West 57th" (via WBNX), viewers got to know the fun side of Vieira during her time on "The View."
"I was honored to be selected and to be the moderator, which was a real treat," Vieira told People. "I was given a great opportunity to sort of recreate myself, to add some dimension to my television experience. And that ended up being fabulous for me."
In fact, her gig on "The View" led to Vieira hosting the game show "Who Wants to Be a Millionaire" in 2002, which garnered her two Daytime Emmy Awards (via Brittanica). She left "The View" in 2006. While it was announced she was departing to take over as a co-host on "Today," there were reports that behind the scenes drama at "The View" led to Vieira's decision to move on.
"I'm proud of the work we did there, but it's not a good time in the history of the show," she told Time (via Distractify). "It's hard to watch. It sort of became a joke."
Meredith Vieira has a lot of respect for Barbara Walters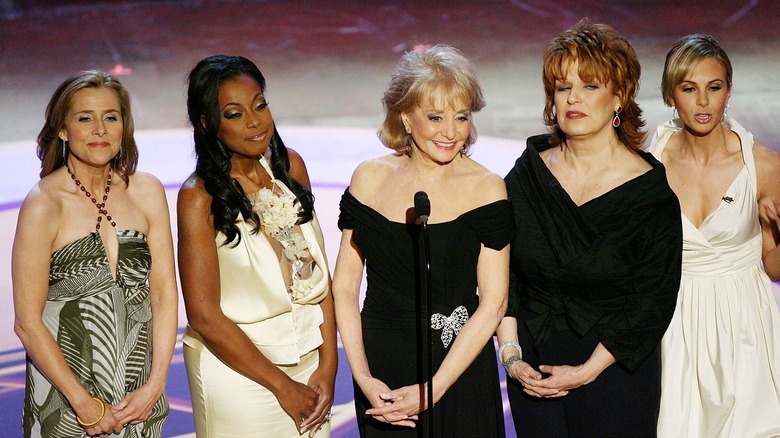 Kevin Winter/Getty Images
Meredith Vieira is still grateful for her time on "The View," which is celebrating its 25th season this year. The 67-year-old was especially honored to be working with the legendary Barbara Walters. "To have the opportunity to work with her was somewhat of a dream come true. I think that she hesitated with me in terms of hiring me because she didn't know I was funny. But Barbara took a chance on me. It wasn't a job that I was looking for and particularly interested in until I auditioned," Vieira told People. "And then I realized, 'I don't know why I'd really enjoy this, but I do.'"
That doesn't mean Walters was easy to work with, but Vieira still has the upmost respect for her. "Once you work with Barbara, she's a very complicated person," Vieira explained. "On one hand, she's very kind and generous, and on the other, a real taskmaster and tough as nails, which is why she succeeded in this business at a time when there were so few women. She had not only brains, but real tenacity."
While Walters retired in 2014 (via Showbiz Cheat Sheet), Vieira has gone on to host and produce the game show "25 Words or Less," executive produce the documentary "After the Murder of Albert Lima," and even made a cameo on "Orange is the New Black" (via IMDb).