Why ABBA Fans Are Shouting Mamma Mia Over This Surprising News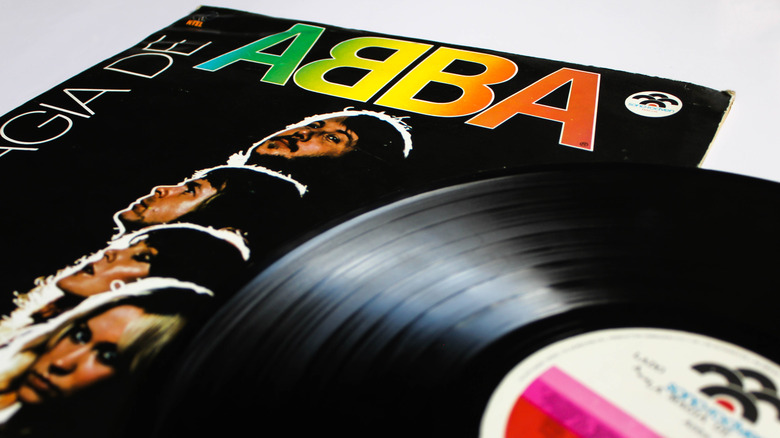 Blueee77/Shutterstock
Here we go again! ABBA is back! The iconic Swedish pop group's last album was "The Visitors" in 1981, but 40 years later, the world is about to get another ABBA album. They'd announced a comeback tour in 2016 and new music in 2018, and they've finally delivered (from BBC). They have officially reunited and they've dropped two songs, "I Still Have Faith In You" and "Don't Shut Me Down." The two songs are just the first taste of ABBA's new music — they've confirmed a new full album with 10 new songs called "Voyage" that will drop on November 5, 2021 (from AP News). 
"They say it's foolhardy to wait more than 40 years between albums," ABBA announced in a statement, "so we've recorded a follow-up to 'The Visitors'" (from AP News). With new music, maybe another "Mamma Mia!" film will be in the works? We can only hope, especially because "Mamma Mia!" had an amazing sequel (and we'd be very down for part three). 
"Voyage" is also the name of ABBA's digital concert that will happen on May 27, 2022 in London and will be made with George Lucas' Industry Light & Magic. If you want tickets, they go on sale to the general public on September 7, 2021 (from Rolling Stone). According to their website, at the concert, you'll "see ABBA's avatars accompanied by a 10-piece live band, in a custom-built arena at Queen Elizabeth Olympic Park." 
The ABBA concert will be 'weird and wonderful'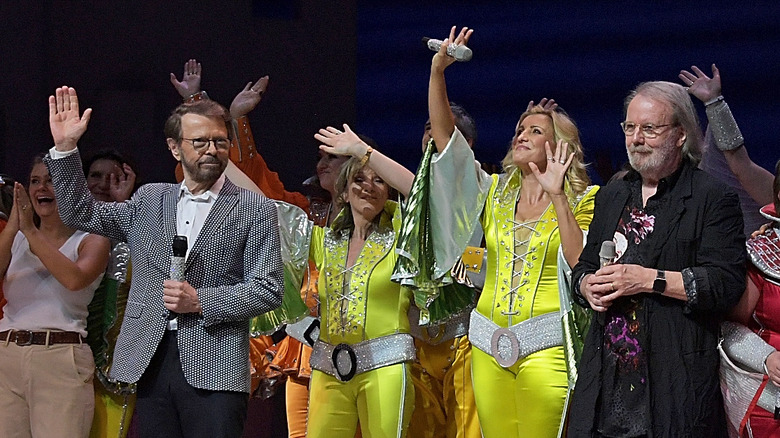 David M. Benett/Getty Images
ABBA's last performance was at a private event in 2016, according to Rolling Stone, but before that, they hadn't performed together since 1986. And it sounds like "Voyage" will be a musical performance will be unlike any they've done before, or possibly unlike anything any band has done before, calling it in a statement "the strangest and most spectacular concert you could ever dream of." And they'll be at the show too. "We're going to be able to sit back in an audience and watch our digital selves perform our songs. Weird and wonderful!" (via AP News).
If the replies to their Twitter announcement of the new album and concert are anything to go on, fans are beyond excited! One wrote, "Wonderful. I will never forget seeing them at Wembley all those years ago ... They have given us so much joy and now they are 'back for more.' Voulez Vous indeed." Another said, "This is huge I'm crying happy tears." They weren't the only ones crying; another fan tweeted, "40 years of waiting ... Tears running down my cheeks, goosebumps all over my body ... the songs are so beautiful ... London I'll be back in 2022 for the biggest ABBA party ever!!!!!"