Meet The Man Jackie Kennedy Almost Married Before JFK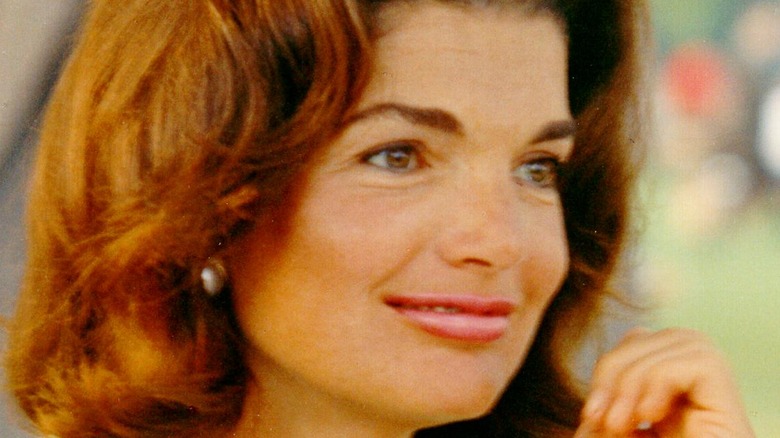 Michael Ochs Archives/Getty Images
On May 11, 1999, an obituary appeared in The New York Times marking the death of a man from Boston named John G.W. Husted Jr., who passed away at 72. As one would expect, the obituary covers most of the highlights of Husted's life and career, but what the death notice leaves out is what makes him worthy of a historical footnote — that is, for a while, he was engaged to former first lady Jacqueline Bouvier Kennedy. While their love story was short-lived, Jackie would later say she made the right decision by calling off their engagement.
Her former fiancé grew up in England and went to school there, although his family moved to the United States in 1939, according to the obituary. Husted returned to Europe as a member of the American Field Service and stayed throughout the Second World War. When the fighting came to an end, he returned to the U.S. and graduated from Yale in 1950. He then started working as a stockbroker (just like Jackie's father, per the John F. Kennedy Presidential Library and Museum) at the New York investment banking firm Dominick and Dominick, where he became head of the Foreign Department. Somewhere in there, he met a young stunner by the name of Jacqueline Lee Bouvier.
John Husted and Jackie Bouvier belonged to the same social set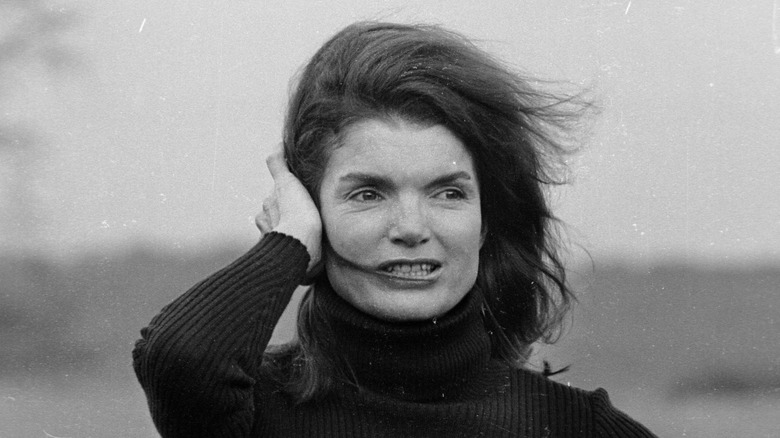 David Cairns/Getty Images
People notes that John Hustead Jr. met Jacqueline Lee Bouvier shortly after she graduated from Vassar College. The couple got engaged in December 1951 and were ready to tie the knot in June 1952. During the engagement party, Jackie's mother Janet found out that her daughter's husband-to-be was making $17,000 a year — or about $178,500 today (via In 2013 dollars). Jackie reportedly asked, "How did I not know this?" — to which her mother replied, "You tell me."
In his book "Jackie, Janet and Lee," author J. Randy Taraborrelli says Janet convinced her daughter to drop Husted, saying, "That was less money than your father made when I married him," People reports. Jackie is said to have ended the engagement by putting the ring in Husted's pocket. He described her demeanor at that time, saying, "She was ice cold. Like we never knew each other."
The author comes to the former first lady's defense in the book, noting, "Jackie was not a mercenary person. Whenever she had to make one of those decisions, it was usually her mother behind it."
Jackie Lee Bouvier said she made the right decision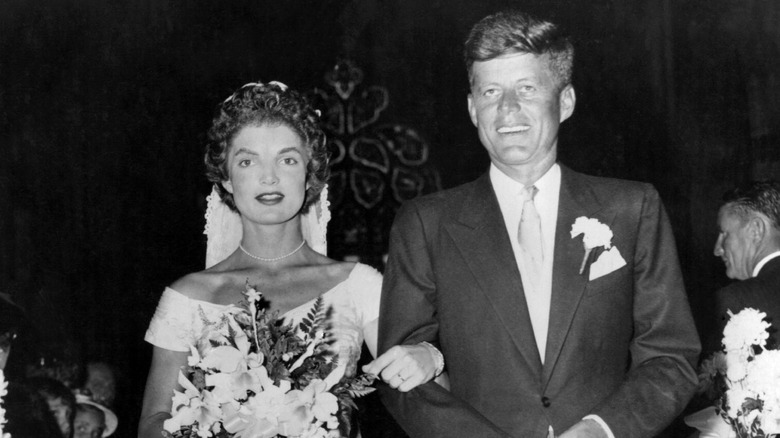 Keystone/Getty Images
John Husted Jr. went on to stay at Dominick and Dominick for more than three decades and, after he retired, he moved to Nantucket (via The New York Times). He went on to marry and have two children. Jackie Kennedy, for her, part, obviously went on to wed an up-and-coming congressman named John F. Kennedy in 1953 (via the John F. Kennedy Presidential Library and Museum). They shared two children together and remained married until his untimely death by assassination in 1963, per People. 
There is a necessary postscript to this story, however. In 2017, letters written by Jackie Bouvier to a man named Dan Samuel, who worked with John Husted, came to light. In one letter, Jackie told her side of the story saying: "Things have been rather confused — I was engaged to John Husted — and now I'm not anymore. It wasn't a very happy time for a while but now I know it was right to break it. I went into it too fast and then it seemed very wrong. If it hadn't affected another person I'd say it was good that it happened — it made me grow up and I needed to do that." 
Samuel not only had letters to share, but he also had an engraved invitation to John and Jackie Kennedy's 1953 wedding as well (via University of Virginia Miller Center).