Does Millie Bobby Brown Plan To Leave Stranger Things After This Season?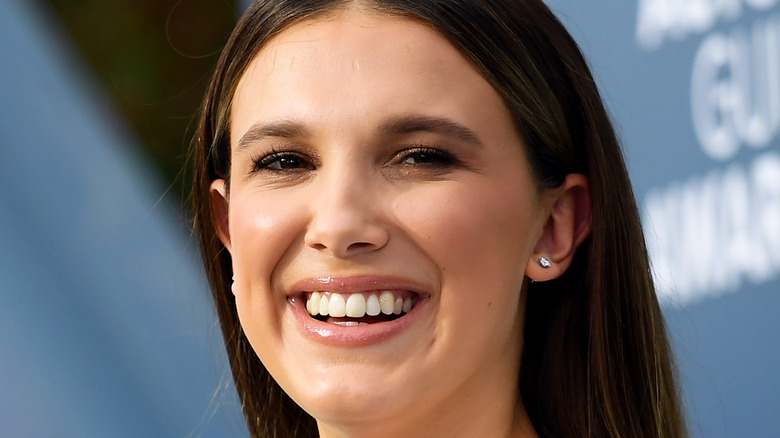 Mike Coppola/Getty Images
"Stranger Things" created instant, global stars out of its young cast from Finn Wolfhard to Joe Keery, but British actress Millie Bobby Brown's committed portrayal of mysterious newcomer Eleven truly made her a household name. She's since parlayed that recognition into a skincare line, suggesting the starlet isn't resting on her laurels, despite the fact her acting career is still in its infancy. Brown even expressed a desire to branch out into music in an interview with Elle, revealing, "I have a few [songs], but I'm too scared! It's so scary. There are so many people that go into the acting industry and then the music industry. I think you can do it right if you do it right ... I'm waiting for that." 
Elsewhere, the "Stranger Things" breakout stated, "But for me, I'm directing, producing. [That's] the way I want to go." At the end of Season 3, Eleven shockingly left Hawkins, which is something Brown herself admitted she wasn't happy about and didn't fully understand. In fact, she and the rest of the cast had trouble when it came to saying their tearful goodbye, not fully believing it was real. They tapped into the feeling of leaving "Stranger Things" behind and saying goodbye to each other for good, which is something Brown might experience herself soon enough, if rumors are to be believed. Is Brown and, by extension, Eleven, really leaving Hawkins and the crew behind soon?
Has Eleven's time in Hawkins come to an end?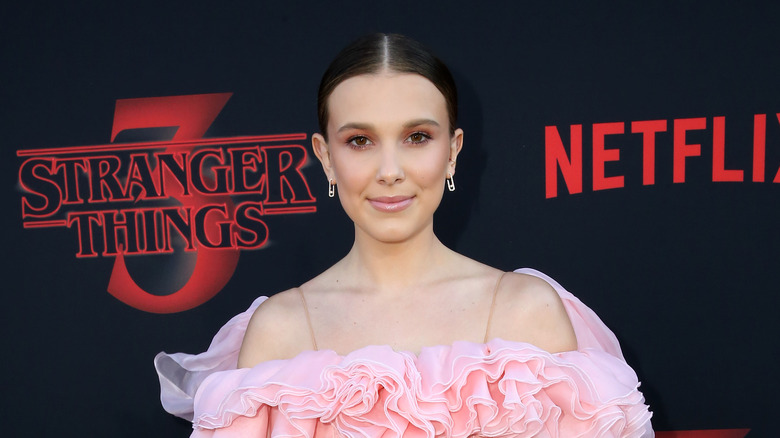 Rachel Murray/Getty Images
As Film Daily noted, British actress Millie Bobby Brown was embroiled in a shocking scandal in 2021 after inappropriate comments were made about her by a much older TikTok star, who alleged a sexual relationship between the two. The "Stranger Things" star's representatives strongly refuted the claims, but they demonstrated how super famous Brown truly is. Unfortunately, people sometimes don't acknowledge how young the actress is, and despite how prolific she is on social media, nobody has any right to her. Eleven departed Hawkins at the end of Season 3 and that, coupled with the loss of her adoptive father, Sheriff Hopper (David Harbour), put the fan favorite character in an entirely different position as Season 4 approaches.
Considering everything Brown has been through in the public eye, fans wondered whether the Brit would opt to say goodbye to "Stranger Things" once the fourth season had wrapped, in order to gain some semblance of normalcy. However, Brown has no plans to do so since, in an interview with Elle, she expressed hope Eleven would grow more as a character, noting, "She needs a little self journey." Clearly the actress isn't done with the character just yet. It's worth noting that rumors circulated about Brown leaving after Season 3 too, as CheatSheet reported. Meanwhile, series creators the Duffer Brothers confirmed to The Hollywood Reporter the fourth season won't be the end of the story, with at least one more season to come.