How Mary-Kate Olsen's Engagement Ring Made A Unique Statement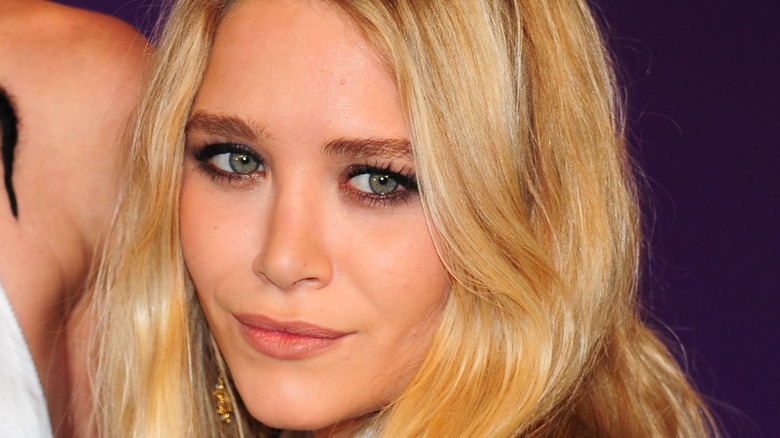 Everett Collection/Shutterstock
After five years of marriage, Mary-Kate Olsen and Olivier Sarkozy filed for divorce (via Vanity Fair) during the midst of the coronavirus pandemic. On May 20, 2020, Olsen requested an emergency relief request in New York City (via TMZ), which was inevitably denied because of coronavirus restrictions. Fast forward to January 2021, and the couple had finalized their divorce via a video hearing (via Page Six).
The couple, who started dating in 2012 (via the Independent), reportedly broke things off after Sarkozy's ex-wife, Charlotte Bernard, and their children moved into their Hamptons home. "Olivier was concerned for the safety of his family in New York during the pandemic," a source alleged to Page Six. "He insisted to Mary-Kate that he wanted to bring his ex-wife, their kids and his mother from the city, to their Bridgehampton home."
As messy as the divorce ended up being, that's not to say the couple didn't cherish their eight year relationship. And when the pair got engaged in 2014, his love for the fashion designer was pretty evident when it came to the ring.
Mary-Kate Olsen's ring is a vintage Cartier piece from the 1950s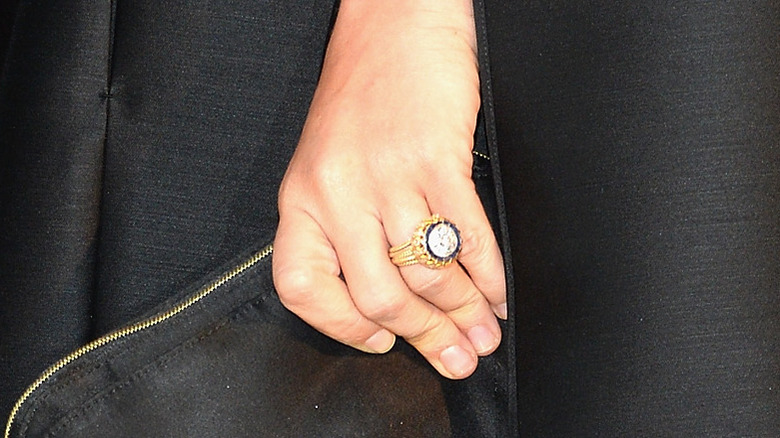 Larry Busacca/Getty Images
The stunning ring was first seen as Mary-Kate Olsen was out and about in New York City, as Us Weekly reported, and could be seen when the star covered her face with a scarf. It was quite the statement piece for the former actress, who usually follows a more minimalist aesthetic (via Vogue).
At the time, it was hard to get a look at the ring up close and personal. But eventually, many were able to spot that it was a classic Cartier ring that dates back to 1953 (via Brides). According to StyleCaster, the four-caret ring was purchased for $81,250 at a Sotheby's jewelry auction. The site also noted that the ring holds a large European-cut diamond which is framed by 16 sapphires and petals of smaller diamonds.
It's unclear whether Olivier Sarkozy bought the ring at this auction, or whether the couple sought the ring out together, but it's a timeless piece that personified their love for each other at the time.