The Truth About Ryan Reynolds And Alanis Morissette's Relationship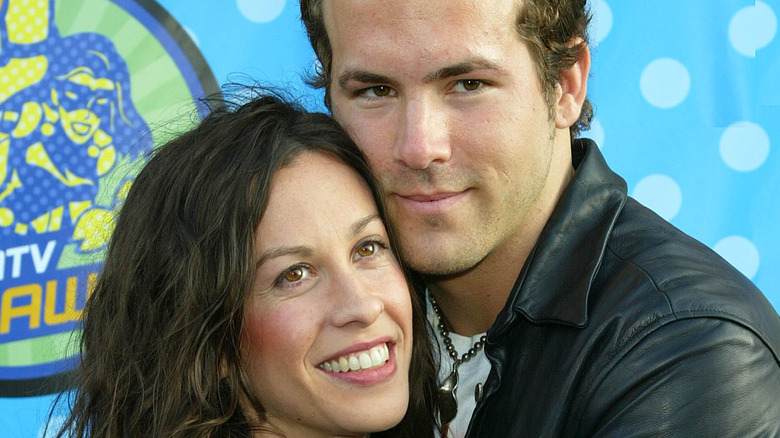 DFree/Shutterstock
Ryan Reynolds and his wife, Blake Lively, may just be one of the funniest couples in Hollywood. Whether it's with playful Instagram posts about each other or hilarious tweets about their children, they're always making us and each other laugh (via Glamour). But often overlooked is another A-list relationship Reynolds had before marrying the "Gossip Girl" actress. From 2003 to 2007, the "Green Lantern" actor was in a committed relationship with rock singer Alanis Morissette (via InStyle).
Reynolds and Morissette met in 2002 at a birthday party for actress Drew Barrymore, and by 2004, the Canadian-born couple were engaged. The two were reportedly described as "very passionate" with each other. Morissette even had some adorably quirky things to say of her partner at the time. She said she "felt so loved by him, in a trampoline kind of way" and that he was "like a soul brother to me, except that I [wanted] to jump his bones."
Alanis Morissette's used her split from Reynolds as inspiration for new music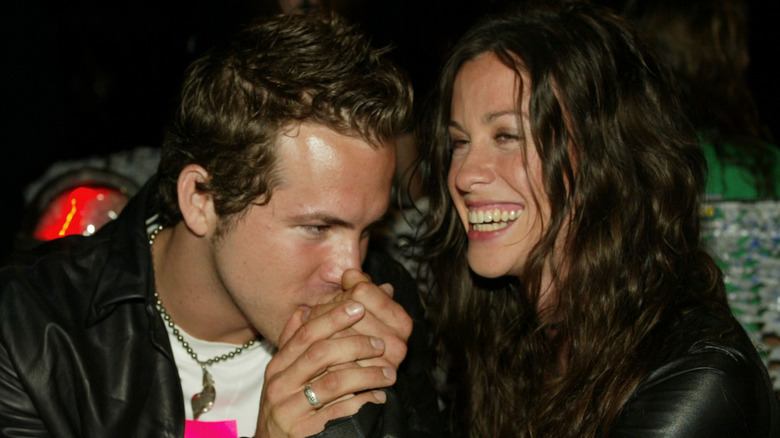 Kevin Winter/Getty Images
Ryan Reynolds and Alanis Morissette were together for over four years before ending their engagement in 2007, according to People. The couple had broken up once already in June 2006, but were seen together again only several weeks later. At the time of the split, representatives for Morissette and Reynolds said, "they remain close friends and continue to have the utmost love and respect for each other."
According to InStyle, around the time of the breakup, Morissette said in an interview that she gets "angry" with herself because she "stays in relationships too long." Though the reason the two called it quits was not explicitly stated, it seems that Morissette channeled her post-breakup energy into, you guessed it, her songwriting. Morissette's 2008 song "Torch" from her album "Flavors of Entanglement" addresses the end of the couple's engagement. In an interview following its release, she explained, "it's really about my grief." The emotional song contains lyrics like, "I miss your smell and your style and your pure abiding way."