The Queen Won't Abdicate The Throne Unless This Happens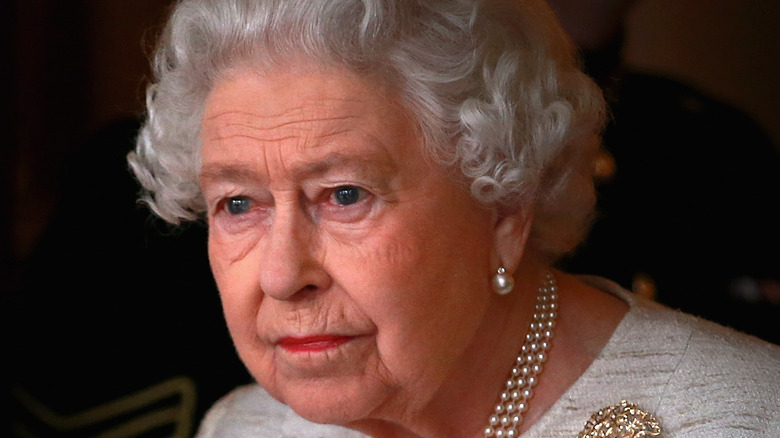 Chris Jackson/Getty Images
Queen Elizabeth II currently holds the record for the longest reigning British monarch. The queen surpassed her great-great-grandmother Queen Victoria in 2015 when she celebrated 65 years on the throne (via Tatler). Now, at 95, there has been talk that Elizabeth may choose to set aside her crown and abdicate the thrown due to her advanced age. With the passing of her husband, Prince Philip, in April, the speculation that Elizabeth may decide to vacate her seat on the throne heated up. However, that does not seem to be in the cards according to one royal expert, via The Guardian.
"One main reason why the queen will absolutely not abdicate is unlike other European monarchs, she is an anointed Queen," royal historian Hugo Vickers said, referring to the pact she made with God during her coronation. "And if you are an anointed Queen you do not abdicate," he added. In addition, Elizabeth is set to celebrate a huge mileston with her platinum jubilee next year. "It would be completely illogical to abdicate just before that extraordinary anniversary," Vickers stated. "It's a wonderful opportunity to celebrate. And I would hope she would be feeling up to that; a bit of time would have passed," he continued.
"We need the Queen, with her vast experience. And she is still absolutely fine," Vickers noted. "She is still riding, and very busily at the centre of everything, her office is still thriving. So no abdicating." For her part, Elizabeth has reportedly said that it would take something huge for her to leave her position.
Queen Elizabeth II will only abdicate if she becomes very ill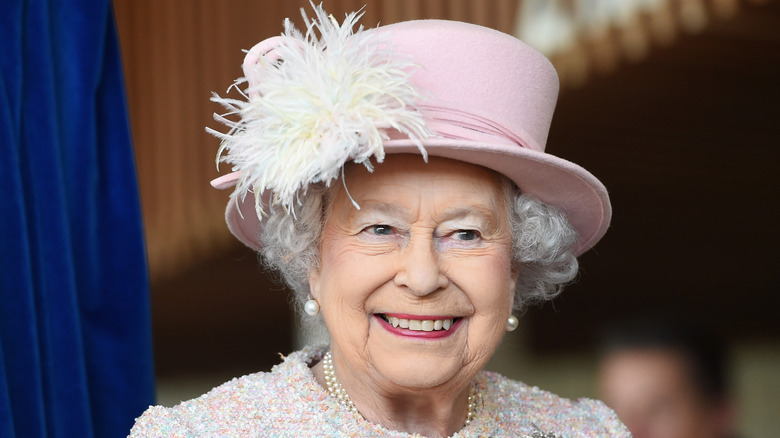 Stuart C. Wilson/Getty Images
According to Town & Country, Queen Elizabeth II has slowed down a bit when it comes to her work within the royal family. The head of the monarchy's job has remained her most forthright priority, but in 2016, she did agree to step back a bit and allow other members of the firm, such as her son Prince Charles and grandson Prince William, to take on more royal duties. 
Despite her advanced age, Elizabeth has been unwavering in her loyalty to the crown, and has stated that she has no plans to abidcate from the throne. Elizabeth has reportedly told those close to her that she's in it for life — that is, unless she finds herself in the throes of a life-threatening condition, such as "Alzheimer's or a stroke." In 2003, Elizabeth spoke to former Archbishop of Canterbury George Carey on the subject of abdication. "That's something I can't do. I'm going to carry on to the end," she told him.
When the time comes that the queen is no longer able to perform her duties, her oldest son, Prince Charles, will immediately become king, per Reader's Digest. He will then have to decide whether or not he will keep the name Charles, or change his name as he ascends to the throne as many monarchs have done in the past. Assuming that Charles keeps his given name, he will be known as King Charles III. Although it remains unclear when it will happen, the royal family reportedly has a plan in place for Charles transition to power.