The Heartbreaking Death Of Willard Scott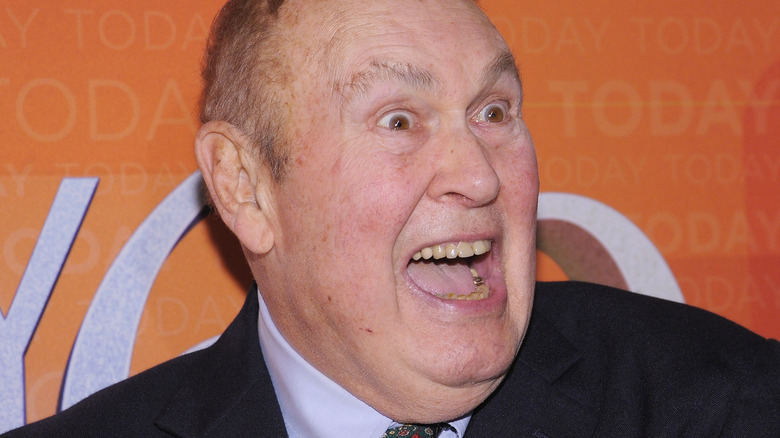 Michael Loccisano/Getty Images
The world has lost another great. News broke on September 4, 2021 of the death of longtime "Today Show" weatherman Willard Scott. Scott warmed hearts for years with his funny and compassionate tributes mixed in with weather updates and he will surely be missed. 
Scott's Today replacement Al Roker first shared the news of the weatherman's passing in an Instagram post that payed tribute to the legacy he left behind. "We lost a beloved member of our @todayshow family this morning," Roker wrote. "Willard Scott passed peacefully at the age of 87 surrounded by family, including his daughters Sally and Mary and his lovely wife, Paris. He was truly my second dad and am where I am today because of his generous spirit. Willard was a man of his times, the ultimate broadcaster. There will never be anyone quite like him."
Roker went on to replace Scott as the "Today" weatherman, but the two clearly had a very strong bond throughout the years. "He's a friend. He is literally my second dad," Roker said on Today at the time of Scott's retirement. Viewers will likely remember Scott's segments wishing happy birthdays to fans who turned 100. The feature became wildly popular to the point that photos of the birthday men and women were put on Smucker's jelly jars while Scott wished them another great year of life (per Today). But birthdays and jelly are only a small fraction of the light and life that Scott inserted into the world of broadcast news.
The life of Willard Scott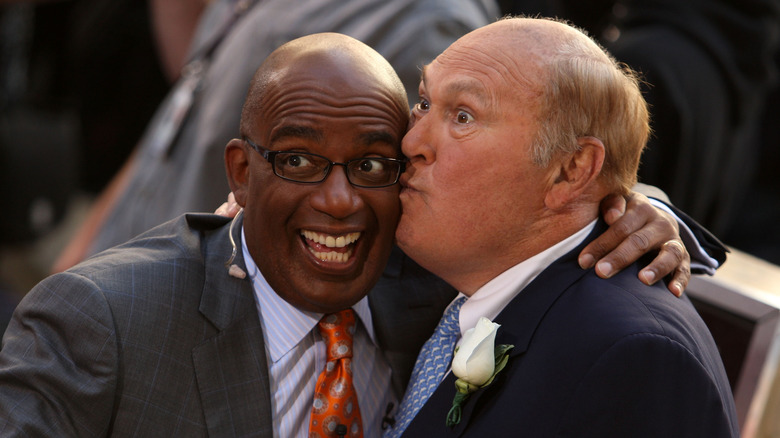 Bryan Bedder/Getty Images
Willard Scott's long and illustrious career in broadcast journalism began back in the '50s following his graduation from American University in Washington DC. He was the host of the NBC radio series "Joy Boys" from 1955 to 1974, and also hosted children's TV shows in the '60s and '70s, per NBC New York. He was a popular clown, portraying both Bozo the Clown and the first Ronald McDonald in commercials that aired in and around DC in 1963. 
He stayed in Washington throughout the '70s, working as a weatherman for NBC's local channel 4 affiliate, before making the big move to the "Today Show" in March 1980 when he replaced Bob Ryan as the show's weatherman, (per Today). Never one to shy away from costumes and theatrics, he dressed up as everything from Santa Clause to Boy George. His big personality and lovable charm made him a staple of the show for years to come.
Speaking about what drew him to the world of broadcast, Scott told The New York Times in 1987 that he "just love[s] people." "A lot of speakers on the talk circuit leave right afterward," he said. "I do a lot of shmoozing. I'm like a dog. You just open the door and I go, 'rrrr, rrrr,' and then I lick everybody's face."
As friends, family, and fans alike mourn the loss of such a singular voice in broadcast news, his many segments and bits leave behind quite the legacy. Scott is survived by his wife and two children.