The Heartbreaking Death Of Comedian Fuquan Johnson
Comedian and writer of "Comedy Parlour Live" Fuquan Johnson suffered a drug overdose, multiple outlets are reporting (via IMDb and Fox News). The 42-year-old Los Angeles-based star reportedly took cocaine that was laced with fentanyl, and along with other as-yet unnamed individuals, died (via Deadline).
According to Everyday Health, Johnson joins a tragic list of celebrities who also died of accidental fentanyl overdoses, including Tom Petty and Prince. The National Institute on Drug Abuse notes that the powerful opioid is 50 to 100 times stronger than morphine.
The Daily Beast confirms that the overdose happened at a party on Friday, and that police are not sure yet who supplied the deadly cocktail of drugs.
Meanwhile, Kate Quigley, another comedian, and the ex girlfriend of Darius Rucker, is in the hospital after also taking the fentanyl-laced cocaine, according to the New York Post.
As the world learns about the very sad news of Johnson's death, many fans are taking to social media to pay their respects to the fallen comedian.
Friends and fans react to the death of Fuquan Johnson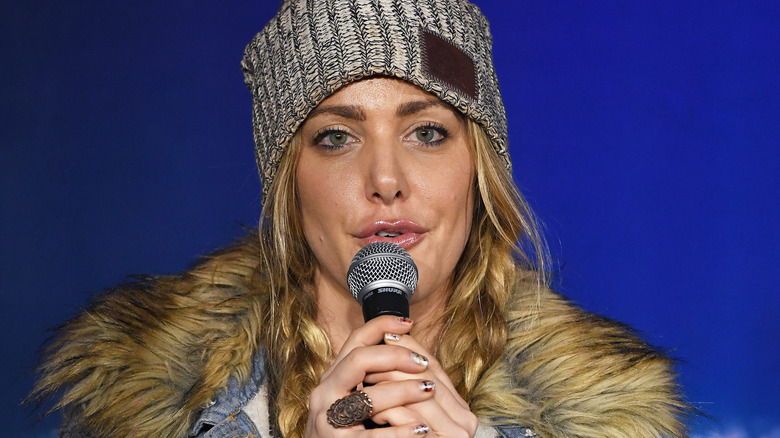 Michael S. Schwartz/Getty Images
On Twitter, celebrity friends and fans were talking about the comedian's death, with writer and producer Luke Barnett tweeting, "Very sad to hear about the passing of my buddy Fuquan Johnson. Smiliest, happiest dude, and a local icon in the North Hollywood community, RIP." As The Sun reports, comedians Kevin Hart and Marlon Wayans also took to their Instagram to pay tribute to Johnson.
"Damn... I don't know what to say. RIP Comedian Fuquan Johnson and really hope that my friend @KateQFunny pulls thru," a fan tweeted, while someone else said, "RIP Fuquan Johnson and really praying for a full recovery for Kate Quigley. Stand up is such a small community and every loss hurts. Please be careful out there everyone. Look out for each other."
If you or anyone you know is struggling with addiction issues, help is available. Visit the Substance Abuse and Mental Health Services Administration website or contact SAMHSA's National Helpline at 1-800-662-HELP (4357).