Is This Why Meghan Markle And Camilla Parker Bowles Had Such A Falling Out?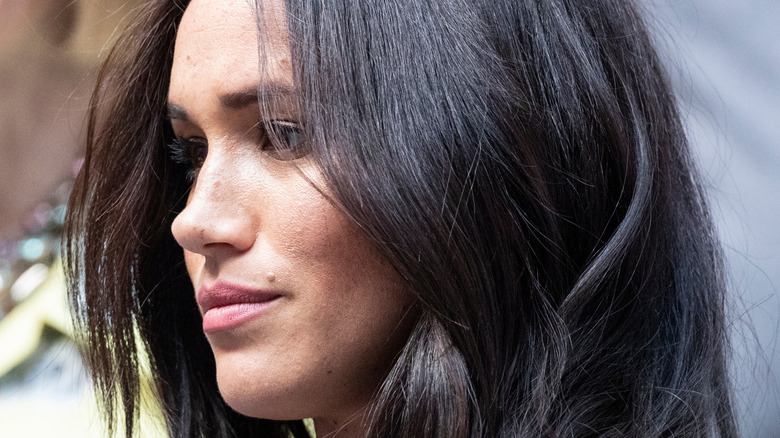 lev radin/Shutterstock
The rift within the royal family reportedly extends past Prince Harry and his older brother Prince William. Although the brothers are said to be on shaky ground in their relationship (via Insider), Harry and his wife Meghan Markle also allegedly have issues with his father, Prince Charles, and his stepmother Camila, Duchess of Cornwall. Meghan and Harry's exit from the royal family allegedly deeply upset Charles, who is still dealing with it all over a year later. Of course, Charles' pain also impacts Camila, who is said to be unforgiving of the Duke and Duchess of Sussex for their actions.
Royal expert Camilla Tominey wrote for The Telegraph that Camilla is struggling to forgive Meghan and Harry for the hurt they've caused Charles. "I don't think the Duchess will ever forgive Meghan for what she's done to the Prince of Wales," a source reportedly told Tominey. A second source claimed that Charles is struggling with the rift between him and his Harry and that the situation has been "really hard for him." However, a third person admitted that despite her feelings, Camilla is ready to fully support her husband and he prepares to ascend to the throne. "When he [Charles] becomes king, she'll understand the need to be by his side — as the Duke of Edinburgh was for the queen — and I don't think she's daunted by that," the source added.
Meanwhile, Camilla and Meghan reportedly have their own set of issues.
Did a social media post cause a feud between Meghan and Camilla?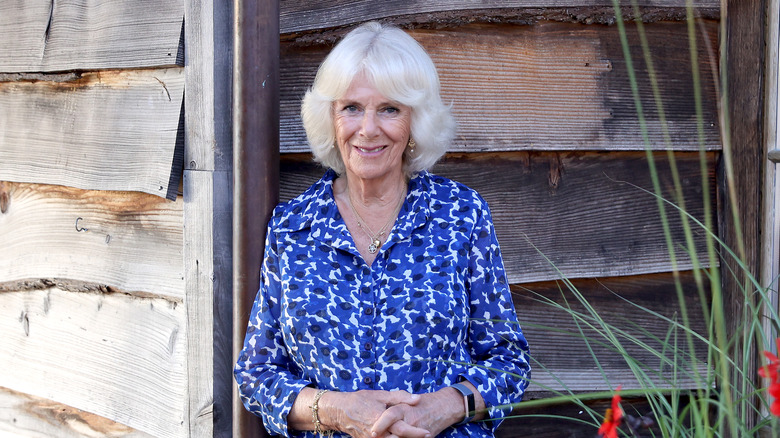 Chris Jackson/Getty Images
Marie Claire reports that Camilla, Duchess of Cornwall's feud with Meghan Markle may date back to March 2020. Camilla reportedly got angry with her daughter-in-law when she geared up to give an important speech about domestic violence. During the speech, Camilla shed light on the issue and announced a social media campaign to help bring awareness. During this time, the royal family was allegedly told not to post on social media as to not outshine Camilla's speech and work. However, things didn't go as planned when Meghan shared some stunning snapshots of herself at the National Theatre during the same time that Camilla was giving her speech.
Sources later told Russell Myers of The Mirror that Camilla took offense to Meghan's social media posts. "Of course it was known Harry and Meghan would be doing engagements this week, some privately, but everyone was in agreement that Camilla's speech should take p­recedence. ­Unfortunately some people had other ideas," the insider said. The situation allegedly caused issues between the two women and was said to occur during a time in Prince Harry and Princes Charles' relationship where they were on rocky ground.
While it may have been an honest mistake on Meghan's part to post the photos, others speculate that the Duchess of Sussex may have known exactly what she was doing during an already tense time within the royal family. Of course, Meghan and Harry exited the firm shortly after the incident and are no longer dictated by royal rules.