Here's What The September 7 New Moon Means For Water Signs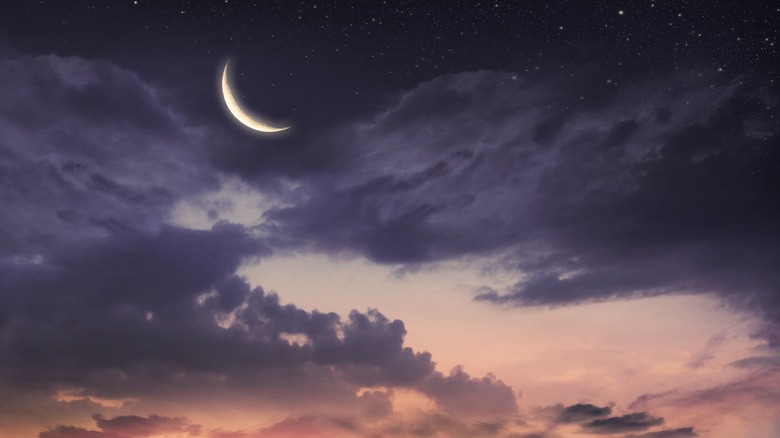 yaalan/Shutterstock
The new moon on September 7 is said to be one of the luckiest lunar events of the entire year, per Refinery 29. The new moon is known as a cosmic clean slate (via Bustle). The beginning of the lunar cycle gives off energy for new beginnings and fresh starts, and provides and opportunity to move on from the past month and bring in new, positive energy to ensure that the upcoming month is bigger and better. This means that the new moon is the perfect time to set intentions for the upcoming month and work to manifest anything that you would like to bring into your life.
September's new moon will fall under the sign of Virgo, and will be an emotional time for many members of the zodiac. "Logic and reason won't hold any importance now, as we are leaning into our intuition and feelings," author Lisa Stardust tells Refinery29. "This will give us all a desire to evolve and move forward in life — but with care."
For those born under a water sign such as Cancer, Scorpio, and Pisces, the upcoming new moon could prove to be a time of new opportunity, travel, and love, which will jumpstart your life heading into the fall months.
The new moon will bring big things for water signs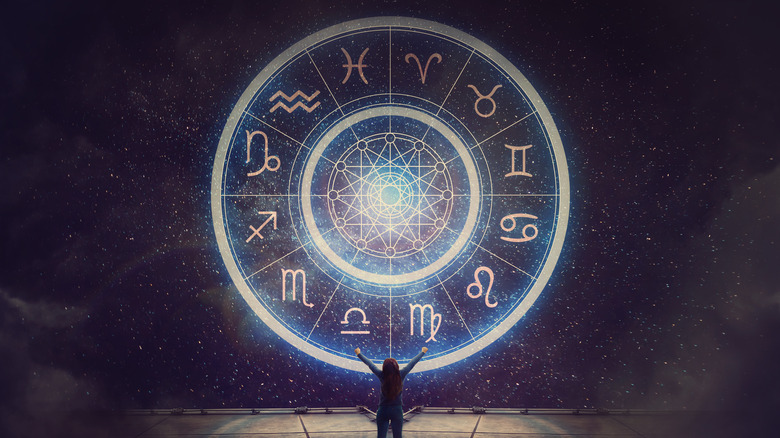 StunningArt/Shutterstock
According to NY Post, this month could prove to be a very creative one for Cancers (born between June 21 and July 22). The new moon on September 7 may bring you a flood of new ideas for creative projects. This could mean a DIY project, something work-related, or pertain to writing, speaking, and social media. You'll feel inspired as summer begins to wind down, so don't be afraid to step out of your comfort zone while brainstorming your ideas. Now is the time to let those creative juices flow and see what success may come from them.
For those born under the sign of Scorpio (October 23 through November 21), September will be a great month for you. Your adventurous side will come out and you'll feel like being more social than ever. So, plan a trip, get together with friends and family members, or even consider joining a new community of people to make some new connections. If you're single, this could be a great time for you to try online dating, as you're perfect match may be out there waiting to meet you.
If you're a Pisces (born between February 19 and March 20), September is all about love and romance. The new moon will bring major opportunities for you to pour into your relationships, whether that be romantic or platonic. If you're single, this is the time for you to make new partnerships and be open to love.