How Much It Really Costs To Be In A Wedding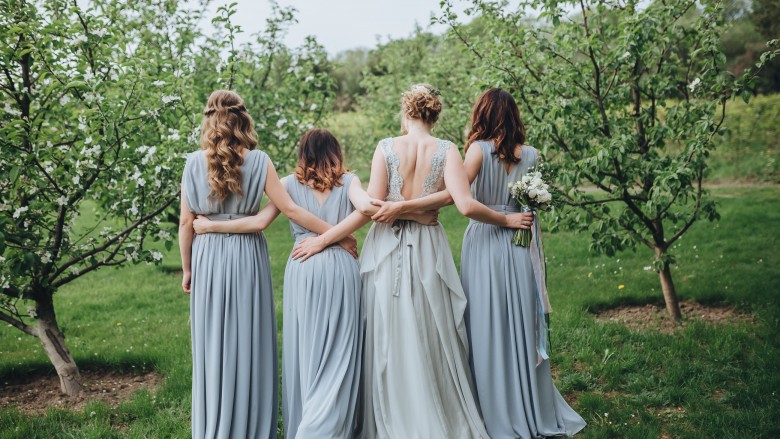 Shutterstock
We may receive a commission on purchases made from links.
When a friend, family member, or coworker asks you to be in their wedding, it often brings about feelings of excitement and honor. Of course you're flattered to be asked and there's so much to look forward to throughout the wedding planning process, leading up to and including the wedding weekend itself. Weddings can be fun, happy, and emotional, but they can also be more than a bit stressful and quite expensive for all those involved — not just the couple tying the knot.
The costs involved with being in a wedding can vary widely depending on the type of wedding, the personality of the bride, where the wedding will be taking place, what your role will be, and other additional factors. From getting yourself to the wedding to all the gifts large and small that you'll need to purchase over the period of time between the engagement and wedding day, to the right undergarments or accessories for wearing the day of or to one of the many events leading up to it, all of purchases can really add up quickly.
Depending upon how much you can afford to spend and how close you are with the bride, it's possible that there are a few uncomfortable or difficult conversations in your future. It can be a bit awkward to tell your friend that you can't afford the dress she wants you to wear on her big day, after all. If you have an idea of how much each portion of the wedding might cost, you'll be better prepared to roll with the punches and maybe, just maybe, not spend the entirety of your savings account on each and every wedding you're asked to be a part of.
The dress
Shutterstock
Bridesmaid dresses can be outrageously expensive. Think about it: this is a dress that, regardless of the age-old cliché "you can totally shorten it and wear it again," you're most likely only going to wear once. While those in the $50 to $100 or $150 range might seem reasonable for many budgets, some dresses can run upwards of $300 or even more.
For one of my best friends' weddings next spring, those of us in the bridal party tried to be transparent about what we could afford and thought was reasonable when it came to the bridesmaid dresses. We had this conversation with the bride prior to going to the store, which (thus far) has helped avoid any awkward "she loves this dress, but how in the world am I ever going to be able to pay for it" moments. And according to Jen Glantz, author of Always a Bridesmaid (For Hire) and founder of Bridesmaid for Hire, you should never pay full-price for a bridesmaid dress if you can avoid it. "You're never going to wear this dress again, so make sure you either rent it, you buy it used, or you figure out a way to resell it after if you have to buy it new. But never, try not to ever buy it new because you're going to spend $200, $300 plus alterations on a dress that you're never gonna wear again and that's crazy," Glantz told me.
Glantz also recommends searching websites like Amazon for more affordable options, some of which may not be all that different from those you'd find at a department store or bridal boutique. "I would suggest instead of searching style numbers and brand names to search for similar-looking dresses and you never know what one you might find that could be pretty identical if not the same dress," she said. In some ways, bridesmaids dresses feel like the biggest ticket item (even if they're not the largest expense associated with being in a wedding), so finding ways to save a little bit of money on them will allow you to better stick to your bridesmaid budget.
The alterations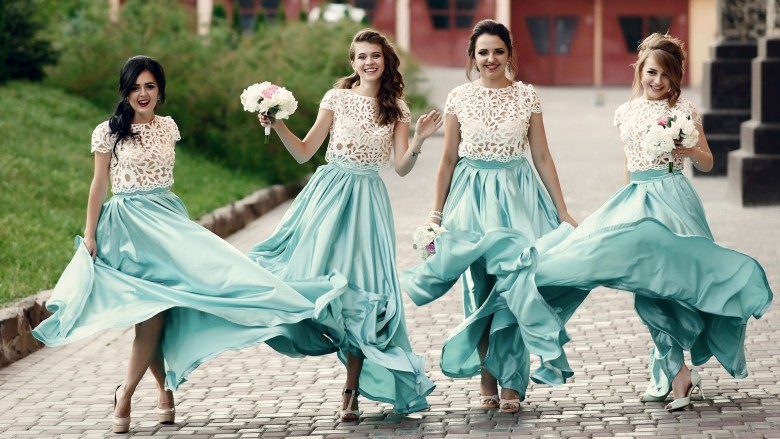 Shutterstock
Alterations can add a lot of extra money that you likely didn't budget for the dress. You have to keep in mind that alterations will likely be required in some manner, whether it's hemming the dress to fit your height, taking it in or out at the waist, or shortening the straps. Depending on the length of the dress, your height, how many layers are in the skirt, the material, and how extensive any other alterations are, something seemingly minor can add up fast. It can be a little bit uncomfortable if, while shopping with the bride-to-be, you see that she's falling in love with a dress that you know is going to really stretch your budget, but there are ways that you can prevent blowing your budget entirely on your dress.
You can find somewhere cheaper to have dress alterations done, rather than paying more at the shop where you bought it, for instance. It's also important for you to factor in time. Rushing alterations can be very expensive. I recently picked up an altered bridesmaid dress from the tailor shop. The cost of those alterations was $75 in addition to what I paid for it in the first place — and I just had it hemmed.
The shoes and accessories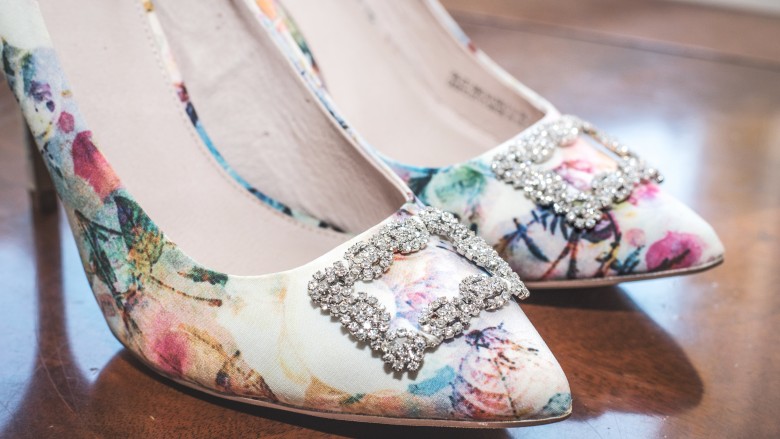 Shutterstock
How much you're going to spend on shoes and accessories likely depends on if the bride handpicks specific footwear, jewelry, and the like or if she just gives you more general guidelines and lets you choose your own. Obviously, if she picks out specific items, the cost is generally set (though you could try searching around online to find items that look identical, but cost a little less), while if she simply tells you the overall look she's going for and lets you choose your own you have more control over how much you're spending.
Additionally, according to bridal etiquette expert Lisa Mirza Grotts, who penned a post that covers some of this over on The Huffington Post, it's traditional for the couple to give gifts of appreciation to their wedding party. For the bridesmaids, an appropriate and thoughtful gift may be the jewelry that the bride would like them to wear for the ceremony.
Every bride handles these things differently, but if she chooses things that (though beautiful) are out of your price range, you might need to have an honest conversation.
Hair and makeup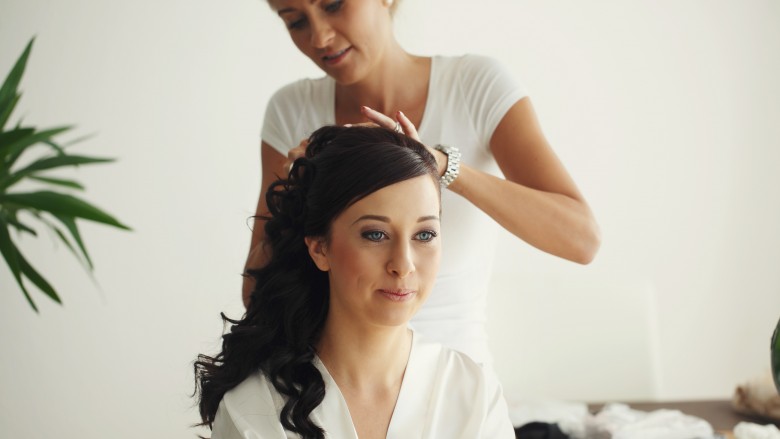 Shutterstock
When you're in a wedding, you may feel like you have to use the hair and makeup vendors that the bride hires to do hers (if that's an option). Also, frankly, you might prefer it simply for convenience and to ease your mind that you'll look nice for the day. Depending on how much hair and makeup will cost, it might be worth it to pay for the added ease, however, according to Glantz, you shouldn't feel forced to use the bride's vendors if they're charging more than you're comfortable with.
"[T]ry not to use the wedding vendor that the bride is hiring because it might be anywhere between 20 to 30 percent more than you would pay at a nearby, local salon. Or, if you're decent at your hair and makeup or somebody else is, have them do it for you. It might be tempting to pay the big bucks for hair and makeup, but it's just eight hours and it's not worth $300, as somebody who's done it 25 times, it's not worth it," Glantz told me.
The gifts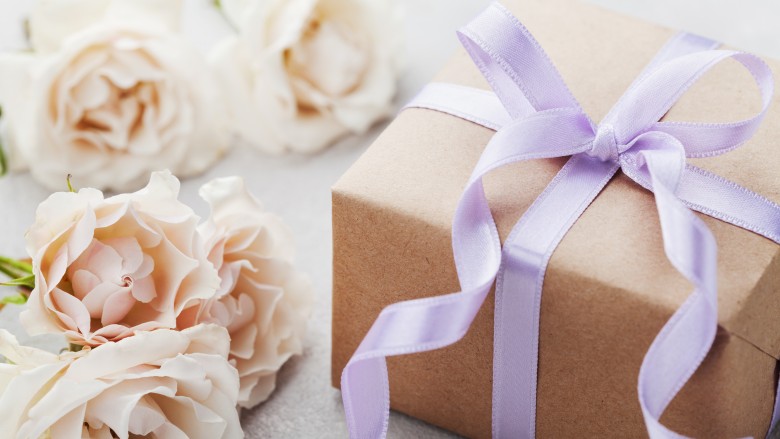 Shutterstock
Oftentimes, when it comes to wedding-related gift-giving, there are a lot of gifts to give. The exact number can depend on how close you are to the couple (though if you're in the wedding party, it's fairly likely that you have a pretty strong relationship), as well as how many events there are prior to the wedding and how many you're invited to participate in.
One thing it doesn't depend on? If you can attend or not. Whether you're able to go to every wedding-related event before the big day or not, it's considered good manners to send a small gift, etiquette and relationship expert April Masini told me via email. That can add up to an awful lot of gifts, however, which can be especially difficult to manage if you're a member of the bridal party and have a lot of additional expenses associated with the wedding. And according to the 2016 TD Bank Love and Money Survey, Millennials spend more on wedding gifts than other age groups. Yikes.
According to Glantz, you shouldn't base the price of your gift off of how fancy or formal the wedding is. "[Y]ou should be gift-giving based on what you can afford and not what you think the couple spent. It shouldn't be a one for one kind of thing," she told me. Additionally, "if I'm buying off the registry, I try to buy early because you have more of a selection of price range. And the other thing with that is usually those items aren't super unique, they're household items, so see if you can get it cheaper somewhere else and use as many coupons as you possibly can," Glantz said. Sometimes it really is the thought that matters most.
The bridal shower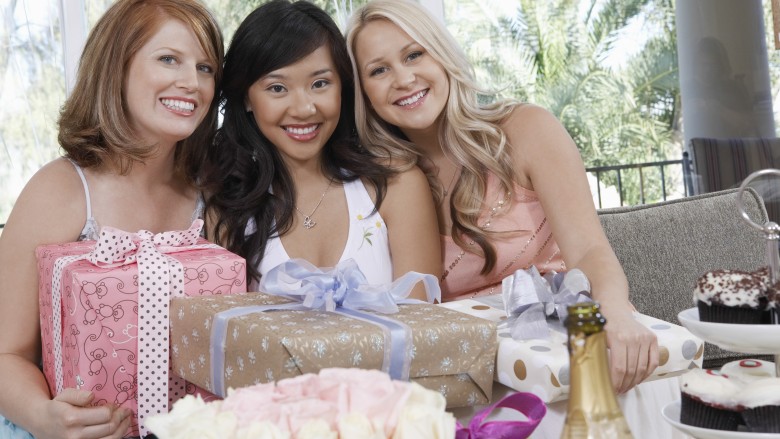 Shutterstock
Every wedding is different. Some brides will choose to forgo a shower entirely, while others will have several. Sometimes the bridesmaids host the affair, while other times the event is hosted by family or other close friends of the couple. I've been to many that were hosted by family, however some of the time those family members were bridesmaids. Regardless, the host usually has a close connection with the bride-to-be. Some showers are themed, which can make gift-buying a breeze, while others are more general. "Stock the bar" showers, for example, make it easy on you when it comes to selecting the perfect gift.
If you're in a wedding where the bridesmaids and maid or matron of honor are hosting, you'll likely have to help pay for the soiree, as well. I've had friends who, rather than contributing money, put together the decorations, picked up the cake, or made or brought some of the food. Depending on the size of the bridal party — and the size of the shower — exactly how much your portion of the costs to throw the shower will vary.
You might find that it's more affordable (and perhaps preferable for other reasons) to host it in someone's home, with hostesses contributing food and decor. You may also decide that it's preferable to host it at a restaurant instead, where you may pay a bit more, but don't have to stress about cleaning the space or making the food. Regardless, there's certainly a bridal shower for every budget.
The bachelorette party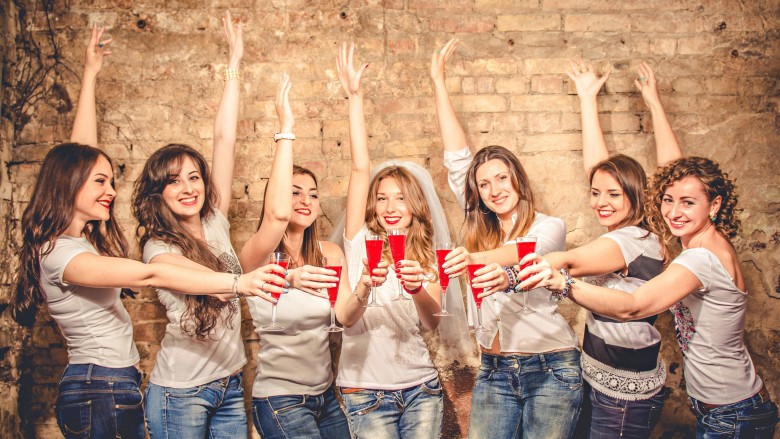 Shutterstock
As with just about everything else associated with weddings, bachelorette party specifics vary depending on the bride and the bridal party. It's increasingly common to plan an entire bachelorette weekend complete with a trip to a fun location and lots of activities, in addition to the more traditional dinner and night out on the town. And as Glantz told me, footing the bill for the bride's portion of the festivities (which is common) can cost hundreds of dollars. Setting a budget can be helpful here too, as can choosing a less expensive locale, staying close to home, or shortening the event.
The travel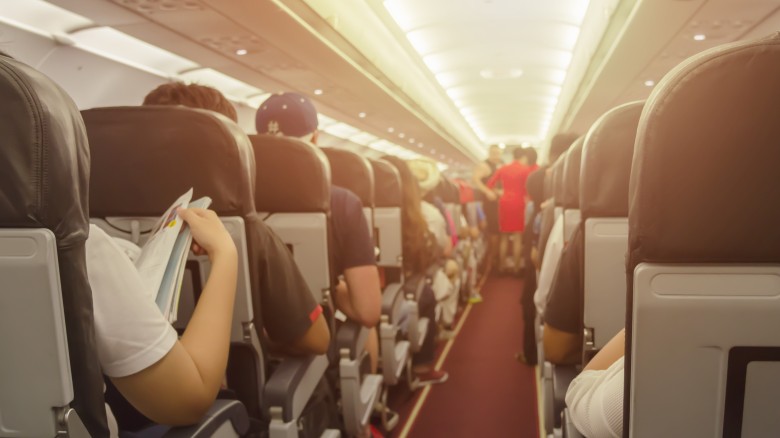 Shutterstock
Traveling to out of town weddings, bachelorette parties, showers, or other events can be pricey and really add to your overall budget. Glantz told me that using airline miles to book flights is one way that she saves money when it comes to the travel portion of things. She also sets alerts to score deals and books early, especially when the wedding or other related event falls on a holiday weekend. Masini suggests taking it a step further and recommends tacking a vacation onto a wedding-related trip. Two trips for the (travel) price of one.
The accommodations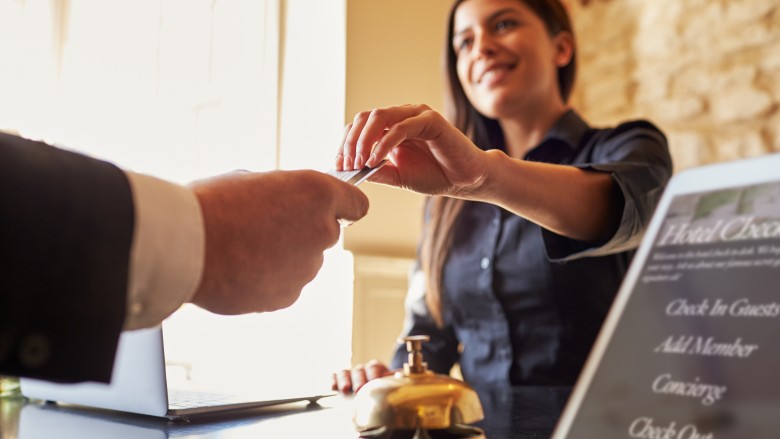 Shutterstock
While hotel rooms or other accommodations can add up quickly as well, you might need to factor this into your budget for even relatively nearby weddings. I'm in a wedding in a couple weeks, for example, where, though I have to travel, much of the bridal party and other attendees are staying in a downtown hotel for the bachelorette party, even though many live in the area.
You can save some money on accommodations by chatting with other people you know who will be invited or others in the bridal party and asking if they'd like to share a room with you, which Glantz and Masini both recommended to me. Additionally, if you're bringing a date along with you to the wedding, you may be able to split the costs of travel and accommodation with them. Win-win.
Being a bridesmaid can come with a big price tag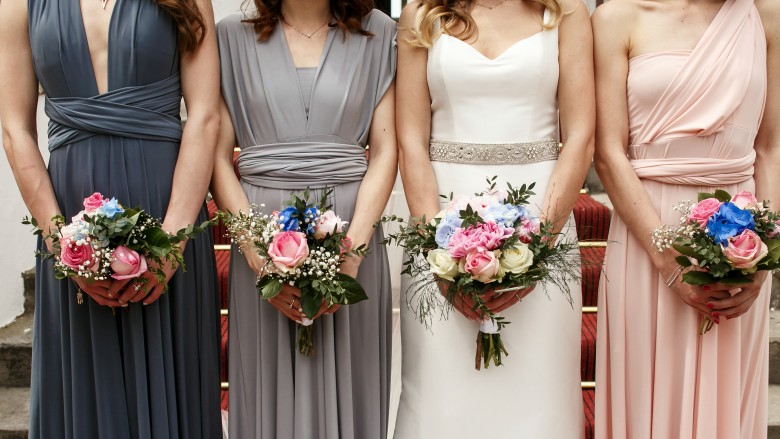 Shutterstock
While being asked to be a part of your friend or family member's big day is fun and exciting, there's little doubt that the experience can often be a bit tough on your wallet. Glantz told me that when people get asked if they'll be a bridesmaid, she advises that they "say maybe." "Go home, think about it, check your finances, perhaps come back to the bride and say, 'this is how much I could spend on the wedding' or talk to the maid of honor and set a budget for yourself so that you don't feel forced to spend all this money," she said. "Set a budget and then work with the bridal party to make sure that everyone respects that and agrees with that so that nobody's overspending and that there's no drama."
While it undoubtedly will be an expensive experience, it might be worth it overall if you can afford it. My friend Rebekah told me, "In all honesty, even though I've spent so much money on being in my friends' weddings, it was truly an honor and I wouldn't change a thing. I would want them to do the same for me when it's my turn so I'm happy to be a part of whatever they need from me."
Even though saying "maybe" might feel awkward or uncomfortable at the time, your friend will understand. Weddings cost a lot of money for everyone involved—the couple, the guests, and, yes, those in the wedding party.