Why The Queen Just Posted This Meaningful Message On Instagram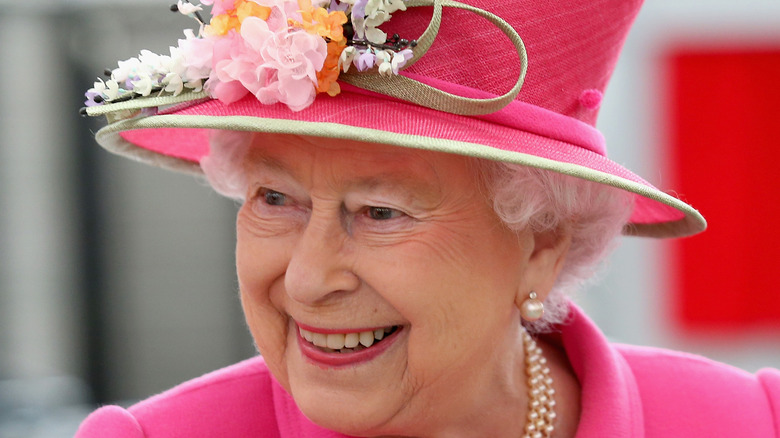 Chris Jackson/Getty Images
Queen Elizabeth II may be 95 years old (as of publication) and the British royal family might often seem a bit dated, but that doesn't mean they don't know the power of social media and that they can reach millions of people with just a few clicks of a mouse and one typed message. On September 6, 2021, Elizabeth took to The Royal Family official account on Instagram and posted a warm message to the athletes from Great Britain and throughout the British commonwealth for their performance in the recent Paralympic Games, in which athletes with disabilities — and also amazing abilities — compete.
"I offer my warm congratulations to Paralympic athletes from Great Britain and Northern Ireland, and indeed to the athletes of all Commonwealth countries, on their enormous success at the Tokyo Games," the queen wrote on Instagram. "The commitment, dedication and adaptability shown by you, and your support teams, during the exceptional circumstances of the last 18 months has been inspirational. Your performances have lifted the nation and your triumphs been celebrated by us all. I send my very best wishes to all those who have contributed to the success of these memorable Games. – ELIZABETH R."
The importance of Queen Elizabeth's message is all in the signature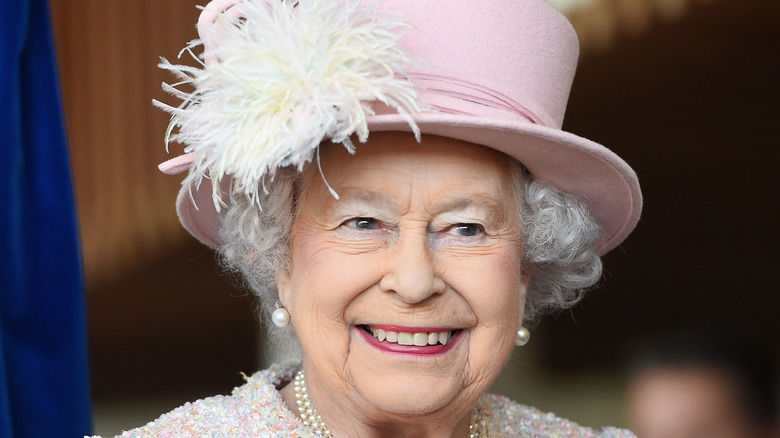 Stuart C. Wilson/Getty Images
While the aforementioned Instagram post seems like a standard message from a world leader, what makes this message so meaningful is that it came from Queen Elizabeth herself and not someone working for her (via Cosmopolitan).
It's common for celebrities and other public figures to have social media teams who craft each post and then hit send for the world to see. When a public figure writes a social media post themselves, they usually sign it with either one or both of their initials. It is easy to tell that the message to the Paralympic athletes was written by the queen because she signed it "Elizabeth R" — meaning Elizabeth Regina.
Using "R" or "Regina" at the end of a royal signature is a tradition that dates back centuries, according to Harper's Bazaar. Regina is Latin for queen. If a king uses "R," that would be Latin for Rex. "It designates the authority of the sovereign," royal historian Marlene Koenig told Harper's Bazaar. "You will find the use of 'R' as far back as Henry I [who ruled in the early 12th century]. It is how they sign all official documents, as well as formal letters, etc."
Koenig also pointed out that when the queen is writing to family or friends and not her 10 million Instagram followers, she uses the name Lilibet, her nickname and also the name of her new great-granddaughter, Lilibet Diana.