Kate Middleton Was Portrayed Unfairly In Meghan And Harry's Lifetime Movie - Exclusive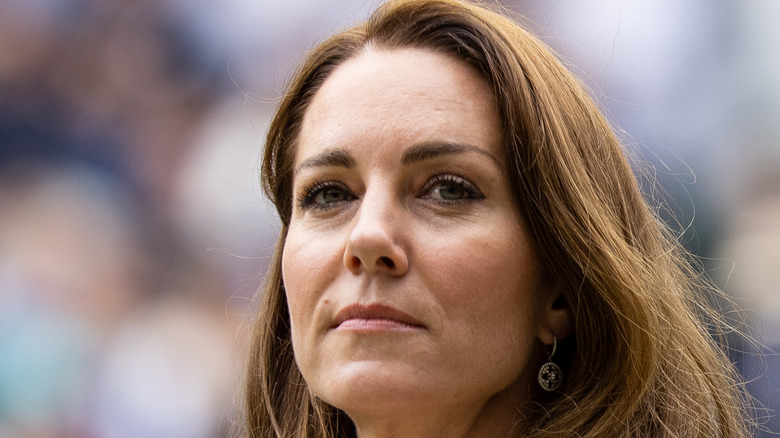 Simon M Bruty/Getty Images
On Monday night, Lifetime aired its third movie centered around Prince Harry and Meghan Markle. First came "Harry & Meghan: A Royal Romance" in 2018, which was followed by "Harry & Meghan: Becoming Royal" in 2019, per Town and Country. This film, "Harry & Meghan: Escaping the Palace," is about the couple's decision to step back from their royal duties and move to California.
During the Duke and Duchess of Sussex's interview with Oprah, it was revealed that they didn't feel like they got help from the royal family, that Markle had suicidal thoughts, and that there were concerns over what color Archie's skin would be after he was born. Therefore, in the Lifetime flick, there are scenes that touch upon these topics, such as an argument between Prince William and Prince Harry about the racism Markle endured.
Based on the Duke and Duchess of Cambridge's reactions in the story, some took this as them being the villains. However, executive producer Merideth Finn said that wasn't the case. "If we saw a villain in the story, the villains are the press and 'the Firm,' which are really the players behind the scenes of the actual family" (via The Washington Post).
If you or anyone you know is having suicidal thoughts, please call the National Suicide Prevention Lifeline​ at​ 1-800-273-TALK (8255)​.
Royal expert says it is 'unfair' to show Kate Middleton 'as a snooty shallow character'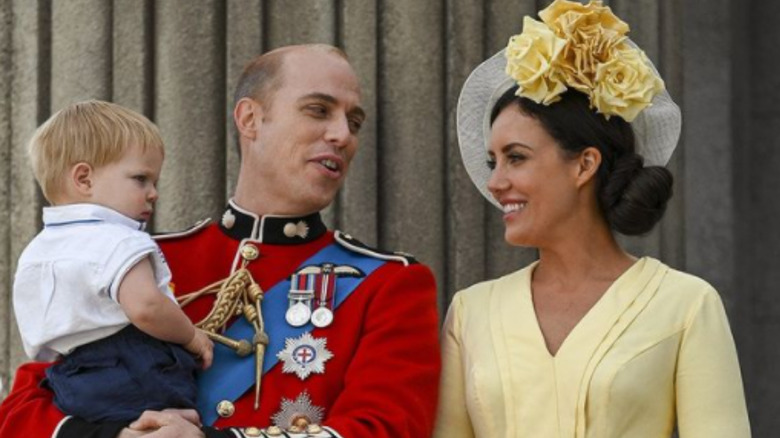 Lifetime
Despite the fact that the executive producers of "Harry & Meghan: Escaping the Palace" claim Prince William and Kate Middleton are not the bad guys in the movie, Kinsey Schofield of To Di For Daily thinks that Middleton is unfairly portrayed.
She told The List, "Kate Middleton is sitting around getting her nails done when she receives an accusatory call from Meghan. What a joke. You know that Kate has three children climbing on her like a jungle gym at any given time ... So unfair to paint her as a snooty shallow character."
In real life, the Duchess of Cambridge does charitable work, has royal duties, and is busy with her three children, George, Charlotte, and Louis, as she drops them off at and picks them up from school and runs her own errands.
"Kate is very hard working and compassionate," Schofield continued. "This is not a fair portrayal."