What You Should Know About HGTV's Curb Appeal Xtreme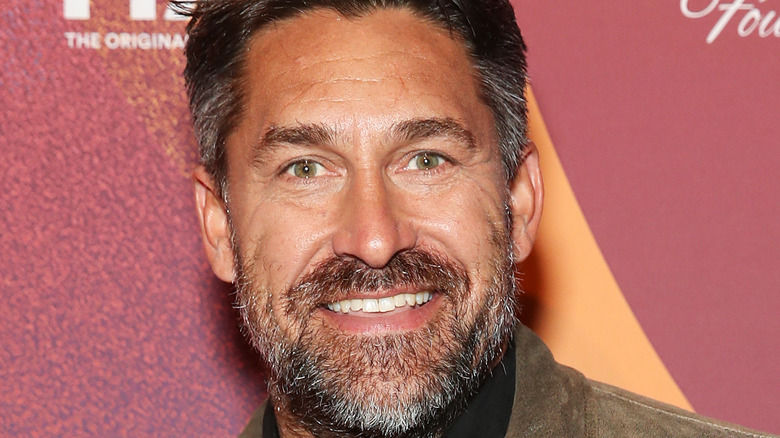 Brendon Thorne/Getty Images
In May of this year, Discovery's newsroom put out a release about "Curb Appeal Xtreme," a spin-off of "Curb Appeal" on HGTV. It will focus on maximizing outdoor living spaces, all in order to maximize the potential and value of different homes in Nashville, Tennessee.
The team in charge of revamping the front and backyards are John Gidding (handling the architecture and design portion), Jamie Durie (in charge of landscaping), and Rachel Taylor (the resident carpenter). "Jamie, John, and Rachel are a dream team of outdoor design experts, and they will dazzle fans with ingenious and innovative building and landscaping ideas," HGTV President Jane Latman stated.
Some familiar faces and names will be involved behind the scenes of this show, too. "Curb Appeal Xtreme" comes from Scott Brothers Entertainment, meaning that twin brothers Jonathan and Drew Scott, the co-hosts of "Property Brothers" on HGTV, serve as executive producers, according to IMDb.
Curb Appeal Xtreme premieres this Wednesday
John Gidding said that the projects on "Curb Appeal Xtreme" are some of "the most ambitious challenges [he's] ever taken on as a designer" and that he and the others "accomplish some of the most incredible full-scale property transformations yet" (via TV Shows Ace).
As with other HGTV shows, this one centers around real houses owned by real people. Jamie Durie says, "When we design these spaces for clients, it's not just about form and function, but it's about creating a sense of meaning and a sense of establishment for their houses."
"Seeing the homeowners' reactions to these massive transformations is incredibly rewarding," Rachel Taylor added. "The outpouring of emotions tells us we've built something they will cherish for years to come. This is what 'Curb Appeal Xtreme' is all about."
"Curb Appeal Xtreme," which will be made up of six hour-long episodes, premieres Wednesday, September 8 on HGTV and Discovery Plus.